Sapa (or Sa Pa) is a popular tourist destination among both Vietnamese and international tourists. But even if you have been to Sapa, you might not know all the fascinating facts of this town. In this article, TechBiz will offer you a detailed guide which helps you better plan a trip to Sapa.
Sapa is a town in the Hoang Lien Son mountain range of northwestern Vietnam. It takes 5-6 hours driving from Hanoi to reach Sapa. Given that the weather in Sapa is always mild, no matter what time of the year you visit Sapa, you will be able to take in all of its beauty. However, if you visit Sapa during the stormy and rainy season from early June to mid-August, you should take additional caution because sometimes landslides or floods will impede traffic, making it more difficult to get around. Sapa has its spring season between February and May, when peaches and plums bloom all over the area. Terraced fields in Sapa are blanketed in green during the summer, from June to August, when tourists travel to Sapa to escape the heat. From September to November is Sapa's autumn season, and the town looks fabulous in the golden hue of ripe rice. Winter comes Sapa from December to February. Sometimes during winter you can see snow or ice in creeks and on cliffs which is a quite rarely seen experience in a tropical country.
1. How to reach Sapa
You can take a Hanoi – Sapa limousine or a bus from My Dinh station, in Hanoi for 230,000 – 350,000 VND per person, depending on seat types. It takes roughly 5 to 6 hours to arrive in the center of Sapa. If you go by train, after traveling for roughly 7-9 hours on a Hanoi-Lao Cai route train, you can take a bus or a cab to get to the center of Sapa. Depending on the type of seat and train, railway tickets can cost anywhere between 160,000 to 800,000 VND. If you drive by yourself, follow the Noi Bai – Lao Cai highway, then turn to the 4D road to head to Sapa. 
The route is quite simple to follow, but you need to pay attention to traffic signs and maintain the allowed speed limit. You should properly check your tires, brakes, and lights before you leave, especially on days when there is a chance of cold rain, fog, and slippery roads. It takes roughly 5 to 6 hours to arrive. In order to arrive in Sapa before it gets too dark, you should leave Hanoi latest at around 12:30.
2. Where to stay
You can choose from a variety of accommodation options in Sapa, including motels, guest houses, homestays, hostels, one- to five-star hotels, or luxury resorts. Topas Ecolodge, Sapa Jade Hill, Hôtel de la Coupole – MGallery, and Silk Path Grand are a few of the most well-known ones. Look for homestays or hostels in villages like Cat Cat, Lao Chai, and Ta Van if you want to experience the tranquility of the Northwest mountain range. Prices for bungalow double rooms start at 500,000 VND, while dorm room prices start at 100,000 VND per person. Eco Palms House, Heaven Sapa, Viettrekking, Phori's House, Sapa Heavenly, Rock Garden, Coong, Cloud Garden are a few of the homestays that received the top ratings.
3. Destinations you should visit in Sapa
3.1 Cát Cát Village
Cat Cat village is about 2 kilometers from Sapa's center, so you can either walk there while taking in the scenery, or you can take a xe-ôm (motobike taxi) or rent a motorbike to get there on your own. This serene Hmong village still maintains many old traditions, including weaving, silver carving, and jewelry manufacturing. The trip to the village will offer you a relaxing experience as you pass by picturesque and spectacular views of winding roads, terraced fields, and occasionally the roofs of locals' lodges hidden between the fields. When you cross the Si bridge, you will be at the intersection of the Tien Sa, Vang, and Silver streams in the heart of Cat Cat village. When you visit the village, you can get an insight into the way of living of the H'Mong people as well as buy gifts made by local artisans and taste local cuisine. Tickets to enter Cat Cat village are 50,000 VND per person.
3.2 Ô Quy Hồ pass – The King of Northwestern passes
The O Quy Ho Pass serves an important connection between the provinces of Lai Chau and Lao Cai. During a trip in Sapa, this fairly dangerous and zigzagging route accidentally serves as the top check-in spot. It is best to take a taxi or a local xe-om rather than riding a bike yourself through the pass because the drivers are probably more familiar with the bends than you are.
Currently, O Quy Ho pass is the largest and most beautiful pass in Sapa, also the longest pass in the Northwest. People named the pass based on the H'mong language, but the pass is also known as Hoang Lien Pass. O Quy Ho pass together with Ma Pi Leng pass (Ha Giang), Pha Din pass (Son La), Khau Pha pass (Yen Bai) are known as the "four great peaks" in the Northwest. Located at an altitude of up to 2000m above sea level, standing on O Quy Ho Pass looking down you feels like you are taking in the whole world. Standing on O Quy Ho Pass, which is up to 2000 meters above sea level, and looking down, it feels as if you are taking in the entire world. From here, you can also see the Fansipan peak shrouded in mist or the Hoang Lien Son mountain range hazy in the afternoon sun. Therefore, if you see Sapa as a paradise, O Quy Ho pass will be Heaven's Gate. If your heart flutter when you stand at the Heaven's Gate and take in the breathtaking beauty below, it won't be a surprise.
One advantage of visiting Quy Ho Pass is that there are many beautiful attractions along the pass for you to stop by and enjoy. Here are a few of them:
O Long Tea Hill
O Long tea hill is located 6km from the center of Sapa town. To reach it you need to follow the 4D road on the direction to the Silver Waterfall.
Coming here, you will not only enjoy the beauty of a tea hill but also be amazed by many tea hills in bowl shapes, one following another, creating an amazing panorama when viewed from above.
O Quy Ho Heaven Gate- a great place to hunt clouds
O Quy Ho Heaven Gate ( also known as Sapa Heaven Gate) is a famous tourist destination located on the top of O Quy Ho Pass. The gate is located on at an altitude of 2035m above sea level. Even though it is 18 kilometers from Sapa's center and requires traveling the entire length of the O Quy Ho pass, which might be 50 kilometers long, Sapa heaven gate often attracts a lot of tourists.
Lonely Tree
The lonely tree is located about 100m from the tight bend at O Quy Ho pass. It is one of the most popular check-in spots at the area. Located between O Quy Ho's heaven gate and the glass bridge, this is one of the places with the most beautiful views. The Lonely tree is actually a naturally-grown forest tree. However, it is taller than nearby trees. Plus that the landowner made a small bridge to bring visitors closer to the tree, making it become more special. There is a small coffee shop here to cater tourists, so you can stop here for a break, some refreshments and to take photos with the beautiful scenery here.
The entrance ticket to enter this spot costs 10,000 VND/person.
Sapa Glass Bridge
The Glass Bridge (also known as O Quy Ho Glass Bridge) is an elevated pedestrian bridge located in the campus of Rong May Glass Bridge tourist complex located at O Quy Ho Pass in Son Binh Commune, Tam Duong district, Lai Chau province, Vietnam.
Anyone who visits this location should not miss the opportunity to view the breathtaking surroundings from the Glass Bridge. When standing inside the Glass Bridge and looking down, visitors will feel very small in the vast, boundless realm of nature woven from the green mountains and forests hidden in floating clouds, winding roads, and waterfalls. Located at 2,000m from sea level, this is also a terrific experience for those who love heights, especially when they are walking on the bridge deck which is made entirely of transparent tempered glass. Your body feels like floating between the heaven and earth.You can also take part in activities like bungee jumping from the bridge to the mountain's base, ziplining, and walking on the Doc Moc bridge.
Silver waterfall (Thác Bạc)
Silver waterfall is located right next to the 4D highway, only about 12 km from Sapa's center on the direction to the northwest. Silver waterfall is 200 meters long and is the upstream of Muong Hoa stream located at O Quy Ho pass' base. Its name was rooted from how it looks when watching from above: only a silver color of water pouring from the mountain down to the base. From the high ravine, the water pours down with plenty of white foam creating a landscape that is both majestic and poetic. Silver waterfall area is one of the places with the heaviest snowfall in winter. In March 2011, it was covered in snow up to 10 cm thick.
Love Waterfall in Golden Stream
4 kilometers from Sapa town, in the San Sa Ho commune of Sapa District, Lao Cai Province, is where you'll find Love Waterfall. ou must trek through a forested area with lots of green bamboos in order to reach Love Waterfall. The wilderness surrounding the waterfall, with its beautiful green vegetation of trees and thorny bamboo bushes, dotted with red azaleas along the route, is also a very unique experience that can fascinate anyone who loves nature, wildernesses, and magnificent views.
Love waterfall is associated with the legend of the love story between the woodcutter O Quy Ho, the eldest son of the Mountain God who rules over the Ai Lao mountain range, and the seventh fairy. That is why this waterfall always attracts a lot of couples who come to exchange words of love or well wishes for their enduring love.
3.3 Ham Rong Mountain
Ham Rong mountain is always packed with tourists for its beautiful landscape. The mountain's highest peak is almost 1,800m above sea level, and its lowest position is 1,450m above sea level. From the top of the mountain, you can take in most of the famous tourist attractions in Sapa town such as Muong Hoa valley, Ta Van village, Cat Cat village… Along the route up to the mountain's top, there are many eateries, shops and beautiful flower gardens which make it very suitable for group picnics. The price to enter Ham Rong mountain tourist complex is 70,000 VND for adults and 30,000 VND for children.
3.4 Stone Church
You can visit the Sapa Stone Church on your way back to the town center after visiting Ham Rong Mountain. This symbolic construction of Sapa started to be built in 1895. The church was constructed in the form of a cross and features Gothic architecture, which is reflected in the roof, bell tower, arch, etc.
3.5 Lao Chai – Ta Van
From the town center it takes 10 km to reach Ta Van by motorbike, taxi or trekking. The road to Lao Chai – Ta Van is narrow. The two sides are covered with terraces of fresh green rice and corn. Although it is no longer a pristine place, Lao Chai – Ta Van is still a peaceful village with many ethnic groups living there including H'mong, Dao, Giay… Coming to Lao Chai- Ta Van, you are not only impressed by the local culture but also fascinated by the terraced fields spread across the hillsides. Ripe rice turns a mountainside completely golden at the end of summer, creating a stunning painting in the sunlight.
Currently, tickets to enter the village are charged at 70,000 VND per person.
3.6 Fansipan Peak
You can use the mountain train and cable car to reach Fansipan's top without being exhausted. Tickets can be purchased at the mountain railway station located across from Sapa's central market. To get to the top, you must first take a mountain train, change to a cable car, and then either take another train or climb 600 more stairs. The cable car takes roughly 30 minutes to complete one circle, while a train takes about 6-7 minutes. Those who like to walk can leisurely climb the stairs, visit the spiritual complex of Kim Son Bao Thang Tu, the 11-storey tower, the bronze statue of Bodhisattva Avalokitesvara, the largest bronze statue of Amitabha Buddha in Vietnam.
The cost of a ticket for the mountain train is currently 99,000 VND per person, while the cost of a ticket for the cable car is 715,000 VND for adults and 525,000 VND for children.
3.7 Swing Sapa
This check-in complex is located at 87 Nguyen Chi Thanh, about 2 km away from the Stone Church, on the direction towards the cable car. With many sculptures such as the statue of a man facing a woman, giant stone hand, Buddha statue, "stairway to heaven", swing…, this place offers many photo spots to help you preserve your memories. This is also suitable for groups that want to camp or have a picnic inside. The entrance ticket price is currently 80,000 VND per person
4. What to eat in Sapa
Coming to Sapa, you will find grilled food everywhere with many varieties from skewers of pork, chicken, eggs to roots, corn, potatoes, and rice. The cost for a person to eat these often ranges from 20,000 to 100,000 VND. Sturgeon and salmon are also quite popular, whether they are eaten raw or in a hot pot. A hot pot, that serves 3 – 6 people, costs 300,000 – 600,000 VND. In addition, there are many other local food that you should not miss such as grilled lam rice, smoked buffalo meat, local lean pork, five-color sticky rice, black chicken, Con Sui noodles, Khau nhuc (a type of stewed pork), local apple cider, pink apples.
Check out the series of photos below for references.
There are also many cafes in the town center for visitors to choose from. Some to mention are Coong Cafe (with Coong homestay on the way to Cat Cat village), Vietrekking (Hoang Lien street), Gem Valley Cafe (Cat Cat village).
5. Annoyances you may encounter
Being a well-known tourist attraction, Sapa would unavoidably present some annoying moments.
One of them is when street vendors chase you down to sell souvenirs and local goods. This makes many tourists reluctant to purchase goods since they want to get away from the situation rather than they want the products. Additionally, there are a lot of kids selling stuff here, which raises a lot of concerns among visitors about child labor issues. Like all other popular tourist destinations, Sapa is swarmed with tourists during peak seasons. Additionally, unplanned and improperly designed tourist spots have also rapidly arisen, which can upset the natural balance, harm the environment and ruin the town architecture.
However, all this aside, Sapa is still one of the distinct and well worth visiting destinations in Vietnam.
Video shows
Entrepreneurs
Technology
Business
Cross-Culture
The AI Revolution: A Week of Unveilings, Challenges, and WitIn what can be deemed a watershed moment for artificial intelligence, …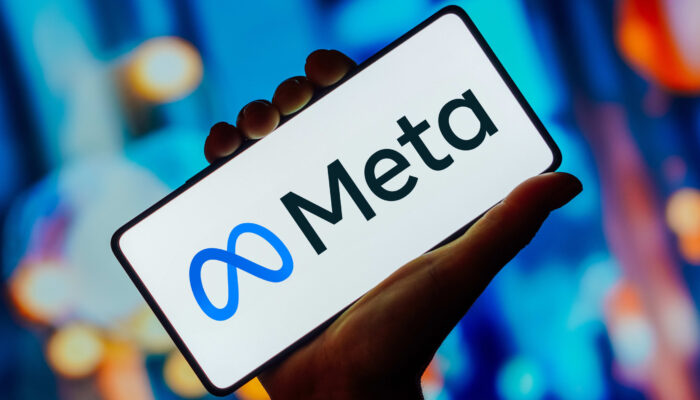 In a significant development, Meta, the parent company of Facebook and Instagram, has unveiled a new subscription service for users …
The AI Revolution: A Week of Unveilings, Challenges, and WitIn what can be deemed a watershed moment for artificial intelligence, …
Self-driving air taxis have long been a tantalizing vision of the future, and now, they're one step closer to becoming …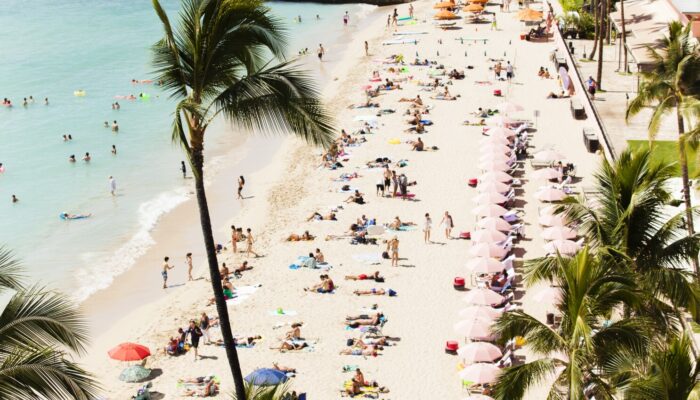 Hawaii, an idyllic paradise nestled in the heart of the Pacific Ocean, is a dream destination for many travelers. With …
On May 14th, at Tam Chuc Tourist Area in Kim Bang District, the People's Committee of Ha Nam Province, together …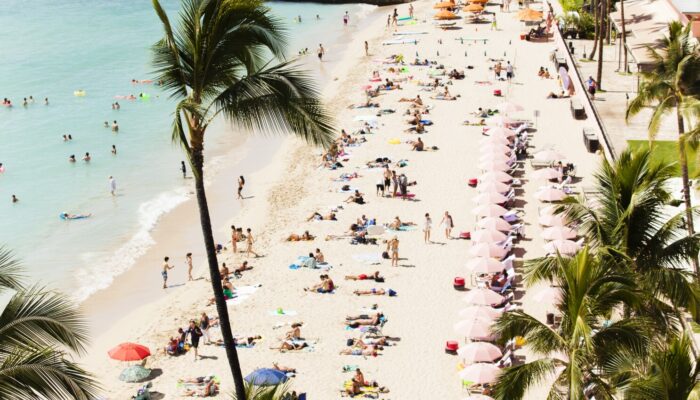 Hawaii, an idyllic paradise nestled in the heart of the Pacific Ocean, is a dream destination for many travelers. With …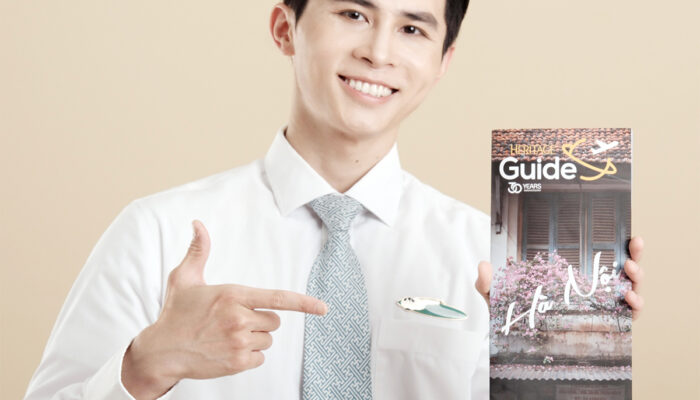 On June 15th, Vietnam's national airline, Vietnam Airlines, officially launched a new travel guide publication called "Heritage Guide" on all …
Singapore's Thomson Medical Group (TMG) has made a significant move in the healthcare sector by acquiring Vietnam's FV Hospital, marking …
By Rotation, a U.K.-based clothing rental app, is on a mission to combat the harmful effects of fast fashion by …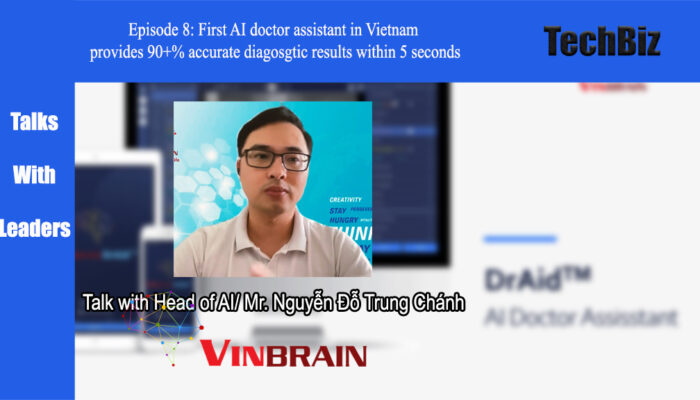 In this eighth episode, we'll learn about VinBrain, a VinGroup subsidiary dedicated to developing AI and IoT technologies for …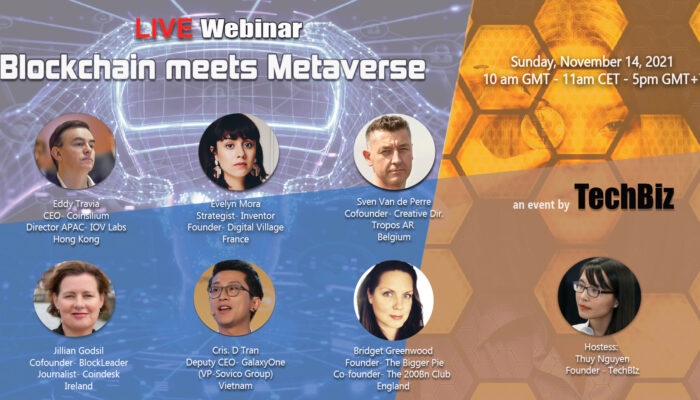 On November 14, 2021, the live webinar Blockchain meets Metaverse was successfully organized by TechBiz with the participation of …
The AI Revolution: A Week of Unveilings, Challenges, and WitIn what can be deemed a watershed moment for artificial intelligence, …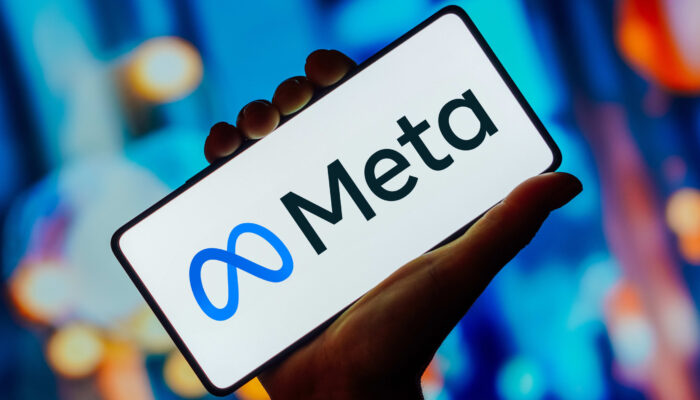 In a significant development, Meta, the parent company of Facebook and Instagram, has unveiled a new subscription service for users …
Valentino, the iconic Italian fashion house, has announced its foray into the metaverse through a partnership with UNXD, the leading …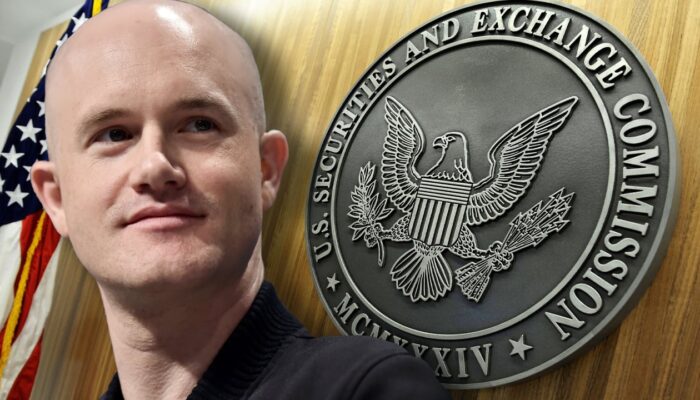 In a recent revelation, Brian Armstrong, the CEO of Coinbase, the largest cryptocurrency exchange in America, disclosed that the company …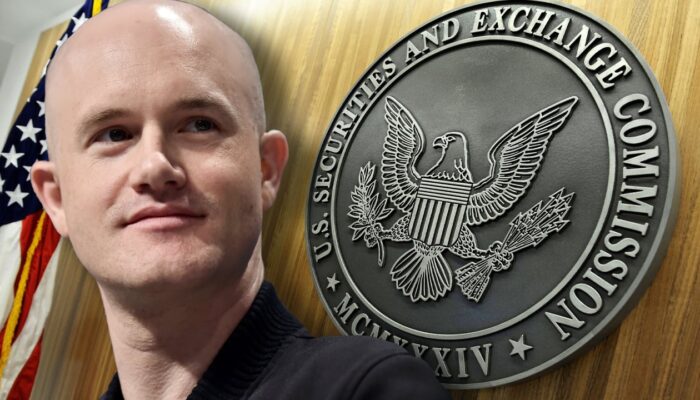 In a recent revelation, Brian Armstrong, the CEO of Coinbase, the largest cryptocurrency exchange in America, disclosed that the company …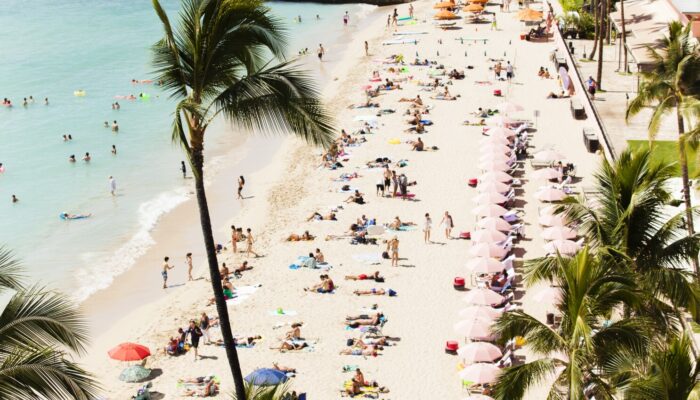 Hawaii, an idyllic paradise nestled in the heart of the Pacific Ocean, is a dream destination for many travelers. With …
Artist and activist Stuart Semple has embarked on an ambitious project to challenge the dominance of Adobe, the corporate …
By Rotation, a U.K.-based clothing rental app, is on a mission to combat the harmful effects of fast fashion by …
In early July, Meta, formerly known as Facebook, unveiled its highly anticipated social media offering, Threads. The platform, described as …
The Michelin Guide, which began as a humble travel companion for motorists, has evolved into an iconic gastronomic authority. It …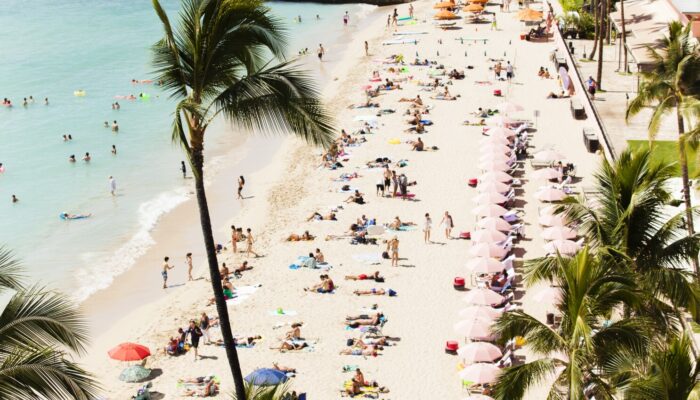 Hawaii, an idyllic paradise nestled in the heart of the Pacific Ocean, is a dream destination for many travelers. With …
On May 14th, at Tam Chuc Tourist Area in Kim Bang District, the People's Committee of Ha Nam Province, together …
Singapore's Thomson Medical Group (TMG) has made a significant move in the healthcare sector by acquiring Vietnam's FV Hospital, marking …
By Rotation, a U.K.-based clothing rental app, is on a mission to combat the harmful effects of fast fashion by …
Latest posts by techbiz.network
(see all)