The Estée Lauder Companies Inc
The Estée Lauder Companies Inc. is one of the world's leading manufacturers, marketers, and sellers of quality skin care, makeup, fragrance, and hair care products. The company's products are sold in approximately 150 countries and territories under brand names including: Estée Lauder, Aramis, Clinique, Lab Series, Origins, M·A·C, La Mer, Bobbi Brown, Aveda, Jo Malone London, Bumble and bumble, Darphin Paris, TOM FORD, Smashbox, AERIN Beauty, Le Labo, Editions de Parfums Frédéric Malle, GLAMGLOW, KILIAN PARIS, Too Faced, Dr.Jart+, and the DECIEM family of brands, including The Ordinary and NIOD.
The founder and the company's development history
You have probably heard once or twice this saying: "I never dreamed about success. I worked for it." Yes, that was the author of that famous saying is Estée Lauder- the founder and owner of the Estée company.
Estée Lauder is not only a successful entrepreneur but also a happy wife with a full family. Lauder was the only woman on Time magazine's 1998 list of the 20 most influential business geniuses of the 20th century.
Josephine Esther Mentzer was Estée Lauder's birthname when she was born in 1908.
She was raised by her Hungarian mother, Rose, and Czech father, Max in Queens, New York. The name Estée was a variation of her nickname, Esty. When she was in high school, her Hungarian uncle came to live with her family and created velvety skin creams, first in the kitchen, then in a laboratory in a stable out back. This awakened her passion in beauty products. From her uncle, Estée learned how to make the exquisite creams and also how to apply them on women's faces.
Estée met Joseph Lauter in the late 1920s. In 1930, they were married and moved to Manhattan. Shortly after, the couple corrected a typo that had existed since Joseph's father had immigrated from Austria to the US by taking the surname Lauder.
Estée began her career as a skin care and makeup saleswoman in salons, where she would demonstrate her products women as they sat under hair dryers. She and Joseph Lauder officially established the company in 1946, and a year later they received their first major order from Saks Fifth Avenue for products valued $800.
Until the 1950s, most women saved fragrance for special occasions. A woman would wait for her husband to give her perfume on her birthday or anniversary. Estée wanted to make it possible for women to purchase their own perfume, so in 1953 she developed Youth-Dew, a bath oil that also served as a skin perfume. The cosmetics industry was sharply changed by this innovation, which also changed the way fragrance was sold and made the small start-up company into a multimillion-dollar business.
The business's annual income peaked in 1957 at $800,000.
In 1960, the company opened its first international account with London's Harrods department store. It established a Hong Kong office the following year.
In 1964, Aramis, the first prestige men's fragrance and treatment brand was created.
In 1968, the company expanded again, opening Clinique, a dermatologist-guided (Dr. Norman Orentreich), allergy-tested, fragrance-free cosmetic brand. Later, the company developed a few other brands, including Origins, Prescriptives, and Lab Series.
In 1976, Estée Lauder's Clinique brand launched a separate line for males called "Skin Supplies for Men," which is still offered at Clinique counters all around the world. This made them the first women's cosmetic company to do so. The company's products started to be sold in the Soviet Union in 1981.
November 17, in 1995, the Estée Lauder company went public and saw the stock increase 33% by the end of the day.
In the 1990s, brand acquisitions and licensing agreements contributed to explosive growth as the company transformed from a family-owned business to a publicly traded, family-controlled organization. Some of those are the acquisitions of Bobbi Brown Cosmetics in 1995, MAC Cosmetics in 1998, Jo Malone London (1999).
Later, the company continued to merge its business with some other well-known brands and companies in the field such as RODIN olio lusso and Le Labo (2014), Too Faced (2016), the Korean cosmetic brand Dr. Jart+ (2019), Deciem Beauty Group Inc.- the owner of The Ordinary brand (2021).
In 2011, Aramis also signed a multiyear agreement with Tory Burch for the exclusive worldwide license of the Tory Burch fragrance business.
The latest acquisition deal Estee Lauder had was with Tom Fort in November which was worth $2.8B.
Estée Lauder's Philosophy and Inspiration
Understand what your customers want and bring it to them
Estée was a natural salesperson and marketer who had a keen sense of what women wanted. She believed that in order to close a deal, you needed to touch the customer, show the results on her face, and explain the products. That marked the beginning of the company's personal High-Touch service.
Once Estée Lauder began to use print advertisements, she required that the images be both aspirational and approachable, and she chose one model to serve as the brand's representative face. She selected the pale turquoise color for the brand's jars because she believed it conveyed a sense of luxury and went with all bathroom styles.
Estée attended the opening of virtually every new store and stayed for a week to instruct her beauty advisors on sales techniques and merchandise display. Always stylish and well dressed, she crossed the country to meet with store buyers and beauty editors and to talk to consumers. She was a one-person research department.
Take chances, take actions
Estée Lauder once said: "No one ever became a success without taking chances… One must be able to recognize the moment and seize it without delay."
She seemed to not miss any chances she got in life to make her dreams come true.
Estée Lauder started her business with four skin care products and the simple belief that every woman can be beautiful. Stick to that philosophy, plus perseverance, creativity and passion, she changed the face of the cosmetics industry and women's thoughts about beauty care and selfcare. This encouraged women to take care of themselves rather than wait for others to provide them what they desire.
Decades before social media became popular, Estée ran word-of-mouth campaigns to promote her products. Her catchphrase was "Telephone, Telegraph, Tell a Woman. She believed that women who liked her products would spread the word. Therefore, satisfying your current customers, you'll eventually and sustainably draw in new ones. She was successful in exposing her products to potential clients through this marketing strategy.
The world has gone through significant changes since Estée Lauder launched her brand in 1946. But the core values she embodied are still relevant and inspiring to women and entrepreneurs of today. Today Estée Lauder's products serve women in more than 150 countries and territories, both in stores and online. Each connection the company has built either with customers or partners, consistently reflects Estée's powerful and authentic convictions and unique point of view

Video shows
Entrepreneurs
Technology
Business
Cross-Culture
The AI Revolution: A Week of Unveilings, Challenges, and WitIn what can be deemed a watershed moment for artificial intelligence, …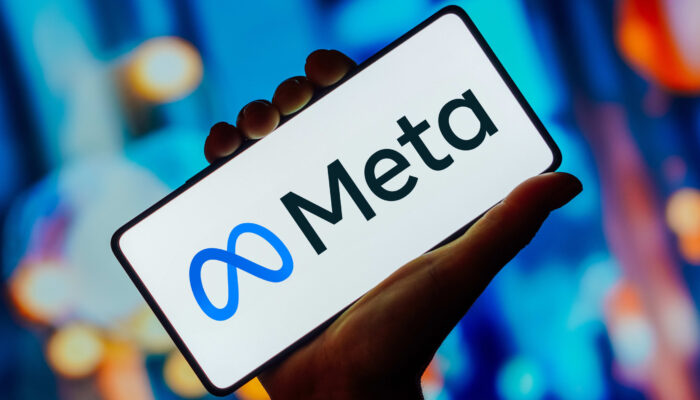 In a significant development, Meta, the parent company of Facebook and Instagram, has unveiled a new subscription service for users …
The AI Revolution: A Week of Unveilings, Challenges, and WitIn what can be deemed a watershed moment for artificial intelligence, …
Self-driving air taxis have long been a tantalizing vision of the future, and now, they're one step closer to becoming …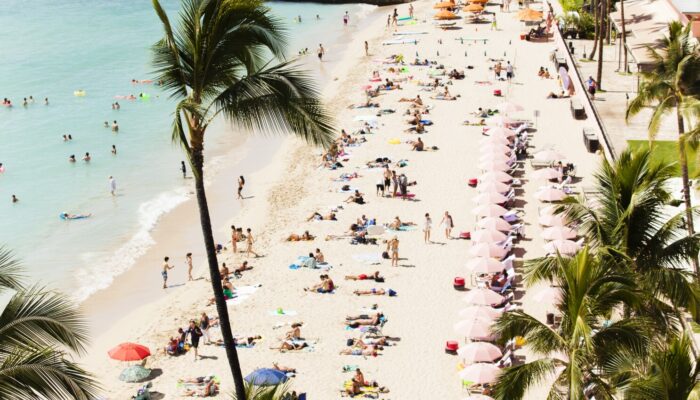 Hawaii, an idyllic paradise nestled in the heart of the Pacific Ocean, is a dream destination for many travelers. With …
On May 14th, at Tam Chuc Tourist Area in Kim Bang District, the People's Committee of Ha Nam Province, together …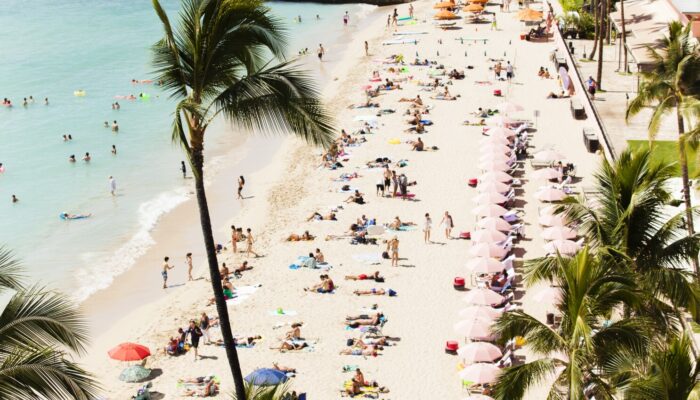 Hawaii, an idyllic paradise nestled in the heart of the Pacific Ocean, is a dream destination for many travelers. With …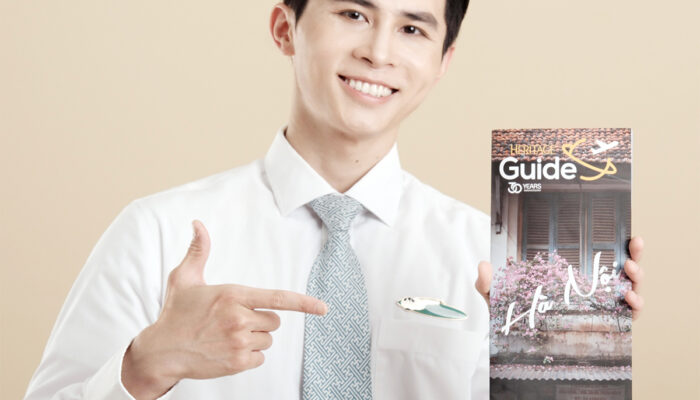 On June 15th, Vietnam's national airline, Vietnam Airlines, officially launched a new travel guide publication called "Heritage Guide" on all …
Singapore's Thomson Medical Group (TMG) has made a significant move in the healthcare sector by acquiring Vietnam's FV Hospital, marking …
By Rotation, a U.K.-based clothing rental app, is on a mission to combat the harmful effects of fast fashion by …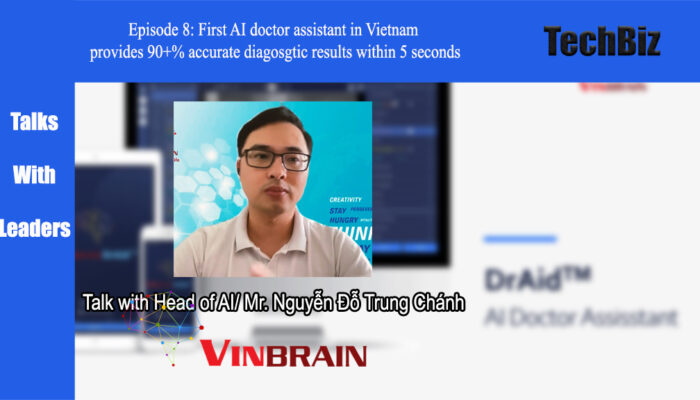 In this eighth episode, we'll learn about VinBrain, a VinGroup subsidiary dedicated to developing AI and IoT technologies for …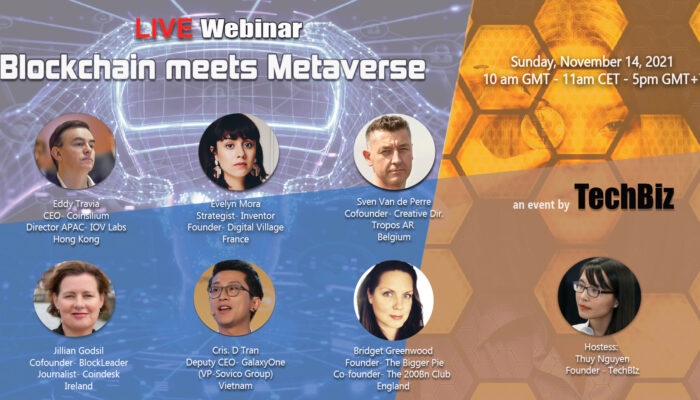 On November 14, 2021, the live webinar Blockchain meets Metaverse was successfully organized by TechBiz with the participation of …
The AI Revolution: A Week of Unveilings, Challenges, and WitIn what can be deemed a watershed moment for artificial intelligence, …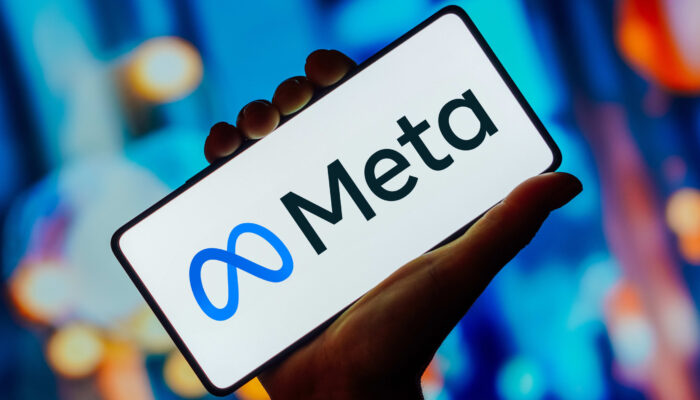 In a significant development, Meta, the parent company of Facebook and Instagram, has unveiled a new subscription service for users …
Valentino, the iconic Italian fashion house, has announced its foray into the metaverse through a partnership with UNXD, the leading …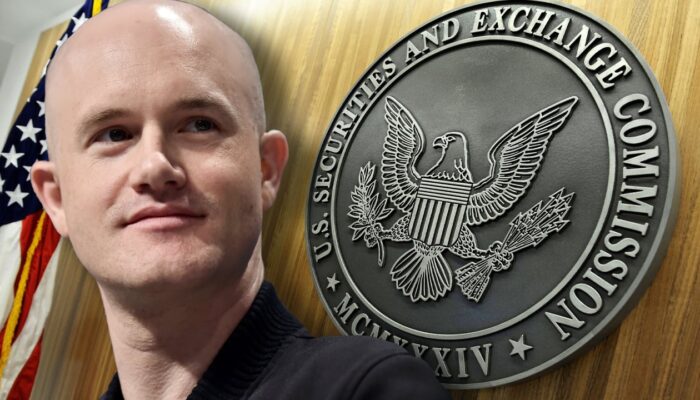 In a recent revelation, Brian Armstrong, the CEO of Coinbase, the largest cryptocurrency exchange in America, disclosed that the company …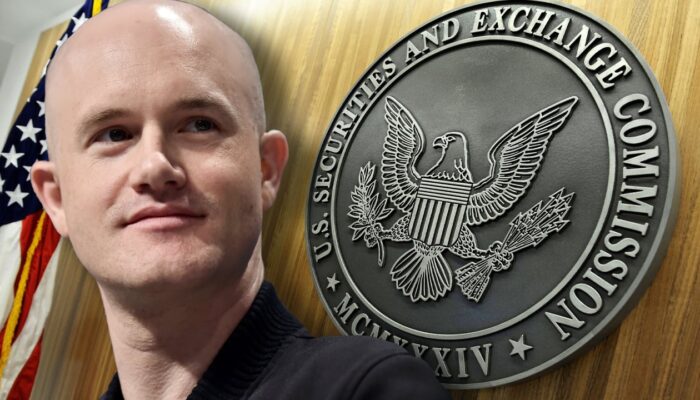 In a recent revelation, Brian Armstrong, the CEO of Coinbase, the largest cryptocurrency exchange in America, disclosed that the company …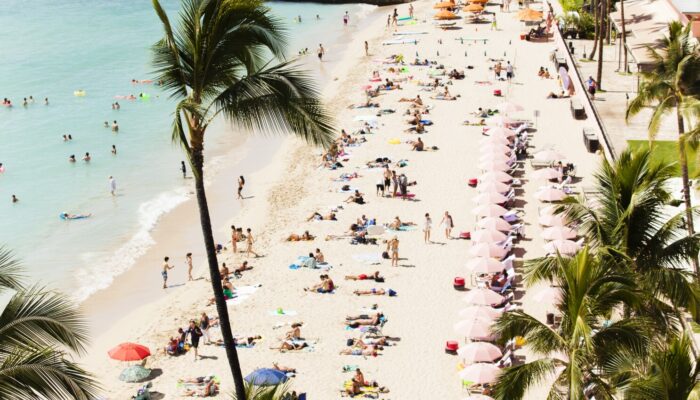 Hawaii, an idyllic paradise nestled in the heart of the Pacific Ocean, is a dream destination for many travelers. With …
Artist and activist Stuart Semple has embarked on an ambitious project to challenge the dominance of Adobe, the corporate …
By Rotation, a U.K.-based clothing rental app, is on a mission to combat the harmful effects of fast fashion by …
In early July, Meta, formerly known as Facebook, unveiled its highly anticipated social media offering, Threads. The platform, described as …
The Michelin Guide, which began as a humble travel companion for motorists, has evolved into an iconic gastronomic authority. It …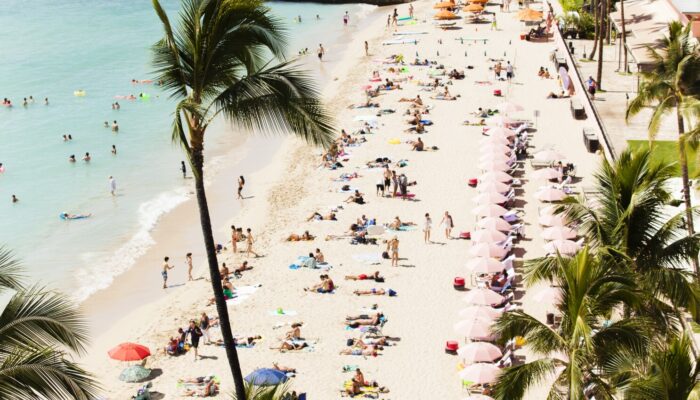 Hawaii, an idyllic paradise nestled in the heart of the Pacific Ocean, is a dream destination for many travelers. With …
On May 14th, at Tam Chuc Tourist Area in Kim Bang District, the People's Committee of Ha Nam Province, together …
Singapore's Thomson Medical Group (TMG) has made a significant move in the healthcare sector by acquiring Vietnam's FV Hospital, marking …
By Rotation, a U.K.-based clothing rental app, is on a mission to combat the harmful effects of fast fashion by …
Latest posts by techbiz.network
(see all)