On November 30, OpenAI released ChatGPT- a chatbot which was created and trained exclusively for conversational engagements. Since then it has taken the tech industry and the internet by storm. The chatbot was first introduced in 2015 by Sam Altman and Elon Musk. The recently released version, ChatGPT, has stunned users with how intelligent it is after years of development. After being educated by AI and machine learning with a massive amount of internet data over years, ChatGPT can now understand human speech and produce in-depth writing. It can be used on most occasions including engaging in conversations (with friends, customers), responding to your inquiries about anything.
According to OpenAI, the dialogue model enables ChatGPT to respond to all types of writing, including theoretical essays, mathematical solutions, and stories. It can also answer follow-up questions and even admit when it makes a mistake.
Though the technology used by OpenAI for ChatGPT has been around for a few years, this was the first time OpenAI has brought its powerful language-generating system known as GPT3 to the masses, sparking a competition among users to come up with the most creative commands.
Twitter has recently been flooded with ChatGPT's poems, screenplays, and essay answers posted by users who used the chatbot and were completely hooked by its answers.
Further than the frivolous presentations, some people are already using ChatGPT for useful purposes, such as programmers who use it to create code or detect errors. The system's greatest benefit, though, might be a financial disaster for Google by providing better responses to our inquiries.
Google works by crawling billions of web pages, indexing that content and then ranking it in order of the most relevant answers. Then it sends out a list of links for you to choose and click on. For busy internet users, ChatGPT provides something more appealing: a single response based on its own search and synthesis of that data. ChatGPT has been trained by millions of websites to gather not just the ability to carry on a human-like conversation but also the information itself.
Many have tested ChatGPT and the results have sparked a lot of controversial debates around the internet. However, a common consensus is ChatGPT brings very clear and comprehensive answers to your inquiries. Instead of offering a list of links to the information that potentially contains the answer to your questions as Google does, it gives you a single answer filtered and synthesized from all the information at those links.
Simply put, Google gathers all stores at one place for you to choose the ingredients that you need to cook your favorite dish but ChapGPT however buys all the ingredients, cooks the dish itself and gives you the finished dish you desire. All happen immediately within seconds. You don't have to spend hours searching through every website to find every piece of information you need for the answer.
Actually, Google does have its own form of compacked responses to some inquiries, but they are often brief compilations of the top-ranked web page. Additionally, it has a superior proprietary language model called LaMDA that one of the company's engineers believed the system to be sentient.
Why then does Google not produce its own single responses to inquiries like ChatGPT? Because anything that prevents users from reading search results will harm Google's transactional business model, which depends on getting people to click on advertisements. According to data gathered by Bloomberg, 81% of Alphabet Inc.'s $257.6 billion in income in 2021 came from advertising, a large portion of it came from Google's pay-per-click advertisements.
According to Sridhar Ramaswamy, who headed Google's advertisements and commerce business between 2013 and 2018, generative search from systems like ChatGPT would "in a massive way" threaten Google's traditional search business. "It's all designed with the purpose of "Let's get you to click on a link," he said.
"It's just a better experience," he added. "The goal of Google search is to get you to click on links, ideally ads, and all other text on the page is just filler." Ramaswamy co-founded Neeva, a subscription-based search engine, in 2019. Neeva expects to introduce its own generative search feature in the next months that can summarize webpages with footnotes.
ChatGPT however does raises many questions regarding the accuracy of the information it provides, because it doesn't cite the sources of its information. Not all the information you see on the internet is accurate or factual. That reveals one of its biggest weaknesses: Sometimes, its answers are plain wrong, and we have no clue how to trace down and verify the information's authenticity without the sources.
Stack Overflow, a question-and-answer website for coders, temporarily banned its users from sharing advice from ChatGPT, due to the thousands of inaccurate answers that programmers were posting from the chatbot. Many users have also provided examples when ChatGPT provided incorrect information or made mistakes in its answers. According to Stack Overflow, what's disturbing about this issue is it's difficult to identify the errors, especially given how confident ChatGPT sounds. The system's answers, "typically look like they might be good,". OpenAI also admitted they often sound plausible.
There is still no information about how common ChatGPT's mistakes are. Based on rough estimates on Twitter, it can range between of 2% to 5%. But it could be more. Because of this, people will probably be hesitant to use ChatGPT for important information.
When it comes to situations when users search for short terms like "Facebook" or "Youtube" merely to be directed to their websites, ChatGPT is incomparable to Google because it doesn't offer links to other websites. Many of the top 100 Google searches in included those kinds of topics. It means ChatGPT won't significantly overstep Google's boundaries.
But with time, those two issues can change. ChatGPT could get more accurate as OpenAI expands the training of its model to more current parts of the web. To that end, OpenAI is working on a system called WebGPT, that it expects will result in more accurate search responses and include also source citations. ChatGPT is already giving more accurate answers than OpenAI's earlier systems but won't be able to replace Google anytime soon. However, a combination of both ChatGPT and WebGPT could really pose a serious threat to Google in the future.
Currently an Extension for ChatGPT on Chrome has also been created to help users get ChatGPT's answers when searching on Google. However, ChatGPT is only available for users in some countries.
Video shows
Entrepreneurs
Technology
Business
Cross-Culture
The AI Revolution: A Week of Unveilings, Challenges, and WitIn what can be deemed a watershed moment for artificial intelligence, …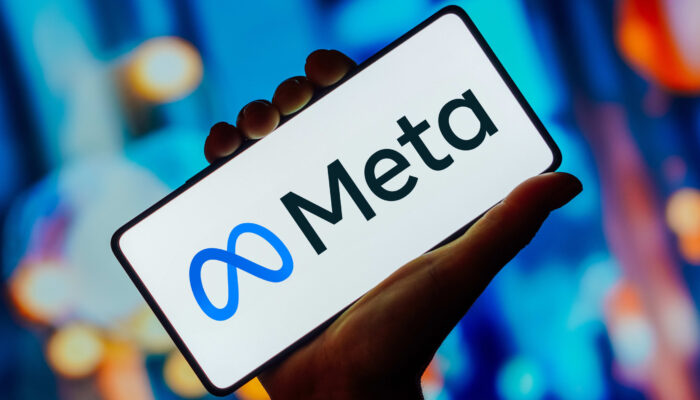 In a significant development, Meta, the parent company of Facebook and Instagram, has unveiled a new subscription service for users …
The AI Revolution: A Week of Unveilings, Challenges, and WitIn what can be deemed a watershed moment for artificial intelligence, …
Self-driving air taxis have long been a tantalizing vision of the future, and now, they're one step closer to becoming …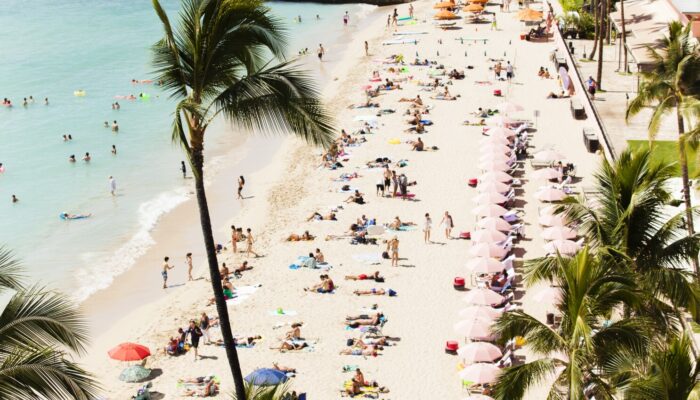 Hawaii, an idyllic paradise nestled in the heart of the Pacific Ocean, is a dream destination for many travelers. With …
On May 14th, at Tam Chuc Tourist Area in Kim Bang District, the People's Committee of Ha Nam Province, together …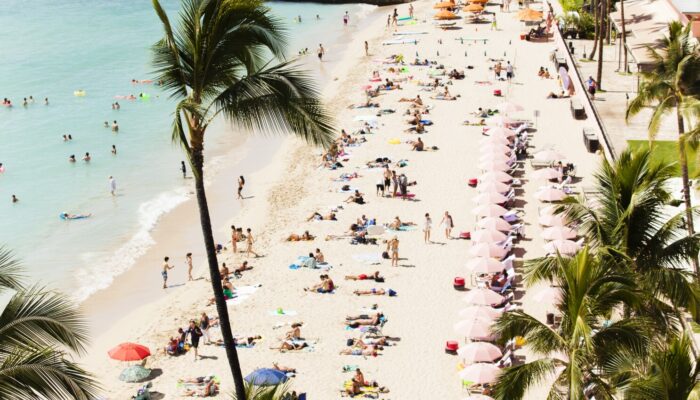 Hawaii, an idyllic paradise nestled in the heart of the Pacific Ocean, is a dream destination for many travelers. With …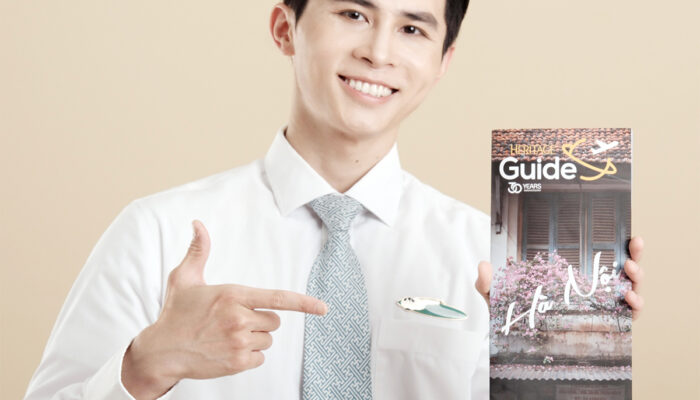 On June 15th, Vietnam's national airline, Vietnam Airlines, officially launched a new travel guide publication called "Heritage Guide" on all …
Singapore's Thomson Medical Group (TMG) has made a significant move in the healthcare sector by acquiring Vietnam's FV Hospital, marking …
By Rotation, a U.K.-based clothing rental app, is on a mission to combat the harmful effects of fast fashion by …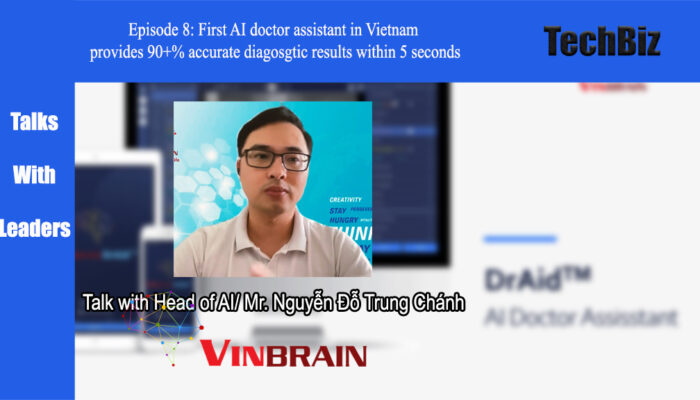 In this eighth episode, we'll learn about VinBrain, a VinGroup subsidiary dedicated to developing AI and IoT technologies for …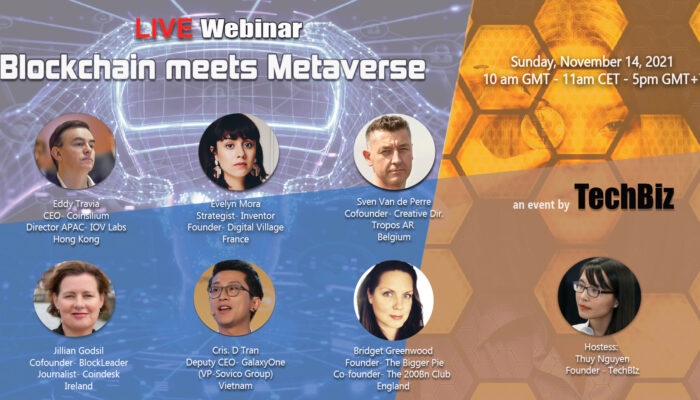 On November 14, 2021, the live webinar Blockchain meets Metaverse was successfully organized by TechBiz with the participation of …
The AI Revolution: A Week of Unveilings, Challenges, and WitIn what can be deemed a watershed moment for artificial intelligence, …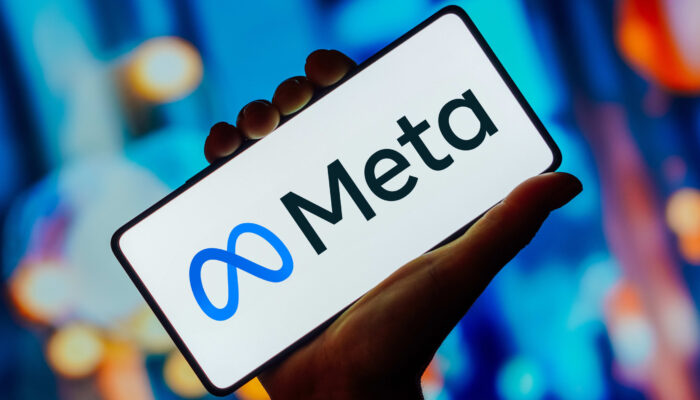 In a significant development, Meta, the parent company of Facebook and Instagram, has unveiled a new subscription service for users …
Valentino, the iconic Italian fashion house, has announced its foray into the metaverse through a partnership with UNXD, the leading …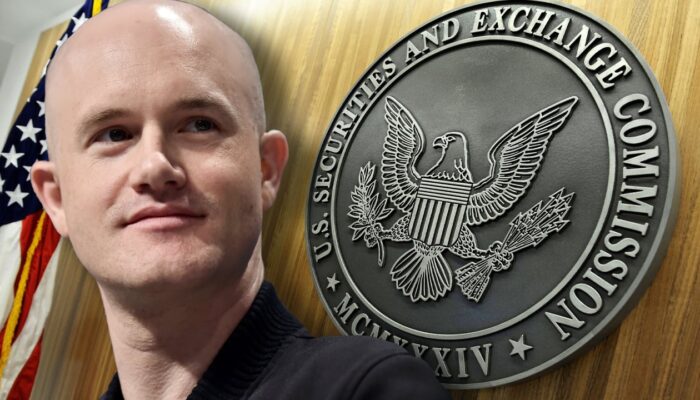 In a recent revelation, Brian Armstrong, the CEO of Coinbase, the largest cryptocurrency exchange in America, disclosed that the company …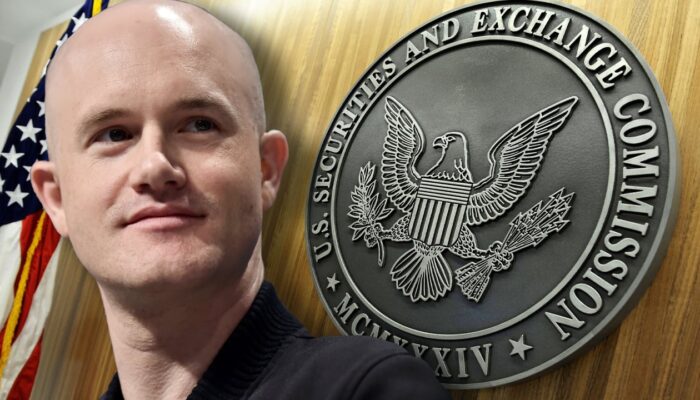 In a recent revelation, Brian Armstrong, the CEO of Coinbase, the largest cryptocurrency exchange in America, disclosed that the company …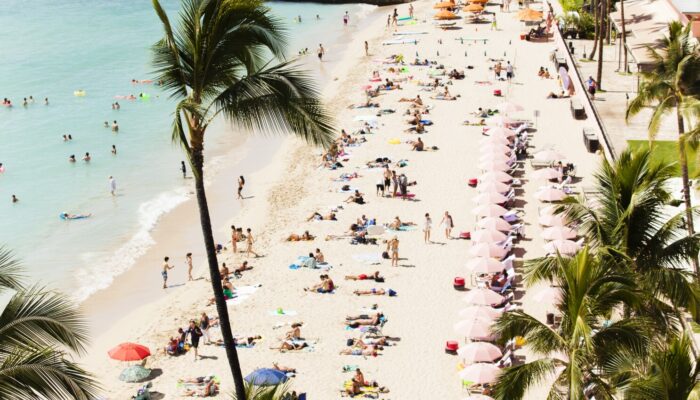 Hawaii, an idyllic paradise nestled in the heart of the Pacific Ocean, is a dream destination for many travelers. With …
Artist and activist Stuart Semple has embarked on an ambitious project to challenge the dominance of Adobe, the corporate …
By Rotation, a U.K.-based clothing rental app, is on a mission to combat the harmful effects of fast fashion by …
In early July, Meta, formerly known as Facebook, unveiled its highly anticipated social media offering, Threads. The platform, described as …
The Michelin Guide, which began as a humble travel companion for motorists, has evolved into an iconic gastronomic authority. It …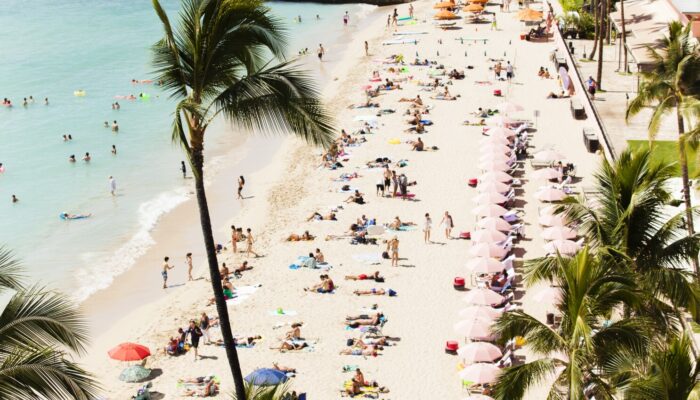 Hawaii, an idyllic paradise nestled in the heart of the Pacific Ocean, is a dream destination for many travelers. With …
On May 14th, at Tam Chuc Tourist Area in Kim Bang District, the People's Committee of Ha Nam Province, together …
Singapore's Thomson Medical Group (TMG) has made a significant move in the healthcare sector by acquiring Vietnam's FV Hospital, marking …
By Rotation, a U.K.-based clothing rental app, is on a mission to combat the harmful effects of fast fashion by …
Latest posts by techbiz.network
(see all)