Thanksgiving is a national holiday in several countries such as USA, Canada, Grenada, Liberia, Saint Lucia. However, people in many other countries such as the Netherlands, UK, Philippines, Japan, Brazil also celebrate this day. This year Thanksgiving in USA happens on Thursday, November 24.
In most countries, Thanksgiving Day doesn't have a fixed day each year. In the United States, people celebrate the Thanksgiving holiday on the fourth Thursday of November as specified in a joint resolution passed by Congress in 1941 and a proclamation issued by President Franklin D. Roosevelt in 1942. However, since 1957, people in Canada have kept celebrating Thanksgiving on the second Monday of October. In Japan it is celebrated on a fixed day, November 23 every year.
The American Thanksgiving Day Celebration is believed to be rooted from the colonial Pilgrims' harvest meal in 1621 to celebrate their first autumn harvest in the new land. Americans today call it the First Thanksgiving. On this First Thanksgiving celebration, the Pilgrims and native Americans gather together for a three-day feast which features a variety of locally grown and hunted food.
Today Thanksgiving is a time for people to honor and appreciate their relationship with family and friends as well as to celebrate the blessings of the past year. Whenever and wherever it is celebrated, the day is truly a day to give thanks.
Although there are different ways to celebrate Thanksgiving Day, some traditions are continued year after year.
1. Thanksgiving's traditional food: Stuffed turkey takes the central spot
On the Thanksgiving Day, many types of traditional food will be served on the table. Traditional dishes include turkey, mashed potatoes, cranberry sauce, sweet potatoes, cornbread, and gravy. Pie is often served as dessert to round out meals. Apple, pumpkin, pecan, and sweet potato are common pie tastes. However, turkey is always placed in the center of the table whether it is grilled, roasted, or fried.
The presence of turkeys in the thanksgiving meal is rooted from the fact that wild turkeys were plentiful in the region and a common food source for both English immigrants and native Americans. Therefore, the first turkeys served at the First Thanksgiving meal were not domestic but wild turkeys. Preparing for a turkey on the day is quite time consuming. It often takes a few hours to cook before you can bring it onto the table. But the gift after the lengthy process is the turkey gravy which is made from the drippings on the bottom of the pan. This sauce can be used for almost all courses of the Thanksgiving meal.
2. Turkey Pardon
Turkeys play a significant role in Thanksgiving celebrations. Thus, it stands to reason that every year, Americans look forward to the Turkey Pardon tradition. Two alive turkeys are given to the president of the United States as a gift. The National Thanksgiving Turkeys are then "pardoned" by the president at a White House ceremony so they can live on a farm.
3. The quality time for families to gather, cook, eat, and do trivial things together
Thanksgiving is a time when families and beloved ones gather around the table for traditional food. Thanksgiving meal preparation, which can take hours or days, is frequently done with the participation of the entire family. As mentioned above, the turkey itself consumes a few hours of preparation. Many Americans also enjoy watching TV or playing sports together with their families and friends on the day.
4. Watching Macy's Thanksgiving Day Parade and American football games
The Macy's Thanksgiving Day Parade is an important part in the American Thanksgiving celebration. The 3-hour parade happens from 9 a.m. to 12 p.m. in New York city presented by the US-based department store chain Macy's. The parade's workforce are Macy's employees and their friends and family, all of whom work as volunteers. Many American families enjoy watching the parade directly on the street or via NBC's live broadcast. Many American families enjoy watching the parade directly on the street or via NBC's live broadcast.
In addition, watching football games on TV after meals is also a popular tradition in American Thanksgiving celebrations.
5. Wishbone
Some families include breaking the turkey's wishbone as part of their celebration. The wishbone is found attached to the breast meat in the turkey's chest. After the meat has been removed and the wishbone has had a chance to become dry and brittle, two people each take one end of the bone, make a wish, and pull. Whoever ends up with the larger part of the bone gets their wish!
Every Thanksgiving meal becomes more fun with good laughs thanks to this amusing tradition, which is enjoyed by both adults and children.
6. Black Friday's Deal Hunting
The day following Thanksgiving is when many stores in the nation have their biggest sales. People will stand in a long line outside of stores during this time, waiting for the doors to open so they can stream inside and hunt for their favorite items at discounted prices. This tradition, now known as Black Friday, has gained popularity not only in America but also across the global. The shopping habits have significantly changed and shifted to online shopping since the pandemic. However, many people still enjoy spending hours in line early in the morning to grab great discounts and begin their holiday shopping.
Do you celebrate Thanksgiving? If not, we hope that this article will somehow contribute to your understanding of Thanksgiving which is honored in many countries around the world.
—-
TechBiz gathers information from National Geographic, EF, History, CBS News
Video shows
Entrepreneurs
Technology
Business
Cross-Culture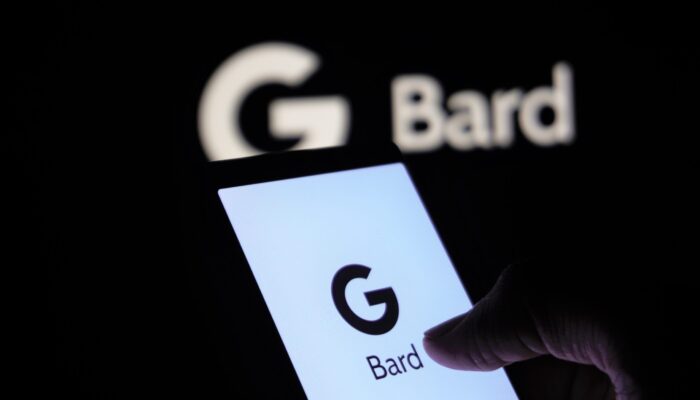 Google's Bard AI chatbot is getting a major upgrade, and it's all about making your life easier. In a recent …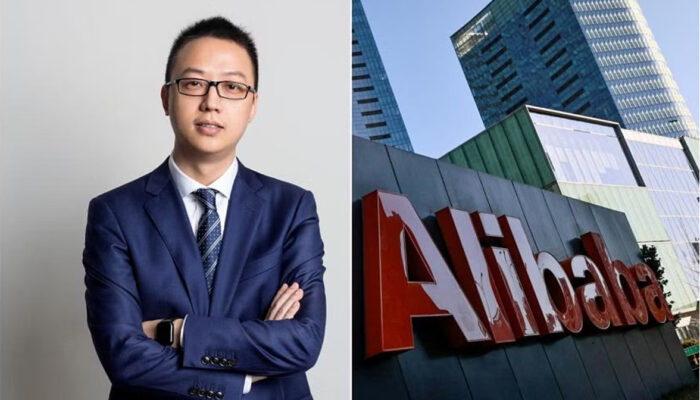 In a bold move to navigate the ever-evolving landscape of e-commerce and cloud computing, Alibaba Group is embarking on its …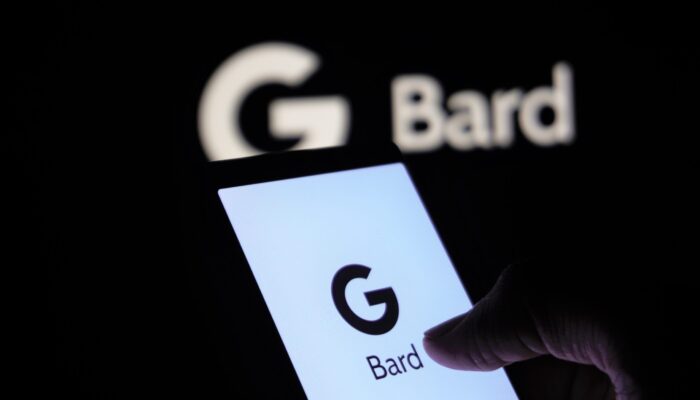 Google's Bard AI chatbot is getting a major upgrade, and it's all about making your life easier. In a recent …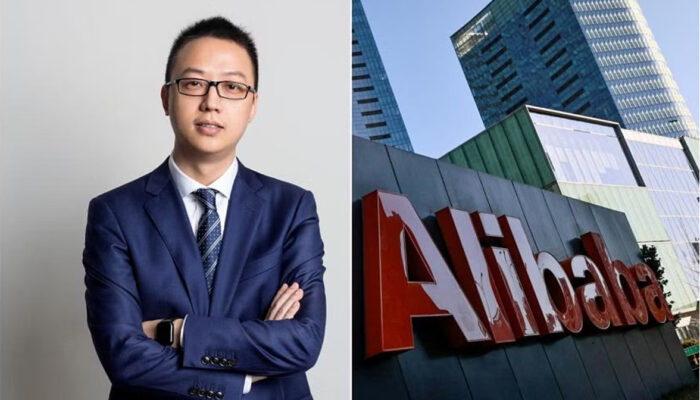 In a bold move to navigate the ever-evolving landscape of e-commerce and cloud computing, Alibaba Group is embarking on its …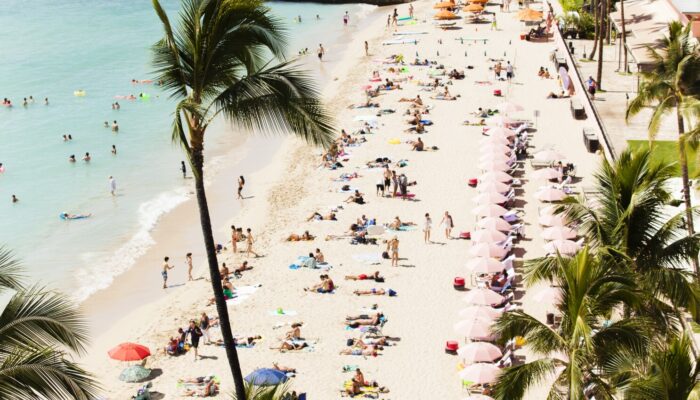 Hawaii, an idyllic paradise nestled in the heart of the Pacific Ocean, is a dream destination for many travelers. With …
On May 14th, at Tam Chuc Tourist Area in Kim Bang District, the People's Committee of Ha Nam Province, together …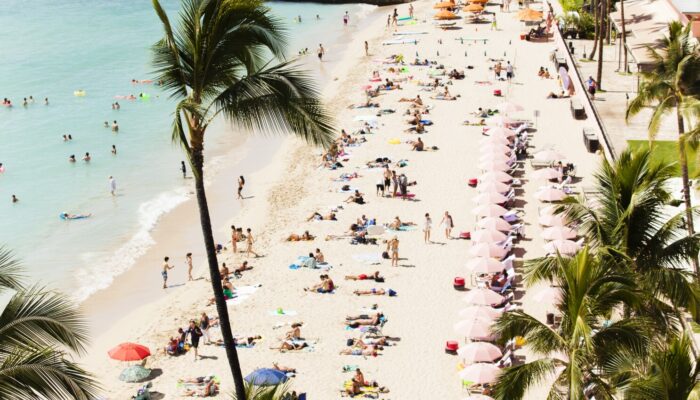 Hawaii, an idyllic paradise nestled in the heart of the Pacific Ocean, is a dream destination for many travelers. With …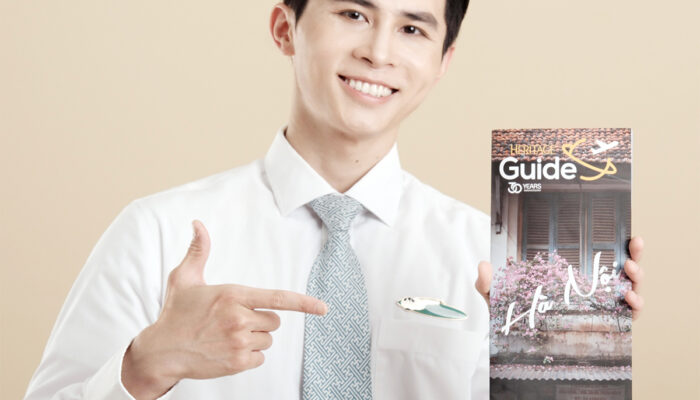 On June 15th, Vietnam's national airline, Vietnam Airlines, officially launched a new travel guide publication called "Heritage Guide" on all …
Singapore's Thomson Medical Group (TMG) has made a significant move in the healthcare sector by acquiring Vietnam's FV Hospital, marking …
By Rotation, a U.K.-based clothing rental app, is on a mission to combat the harmful effects of fast fashion by …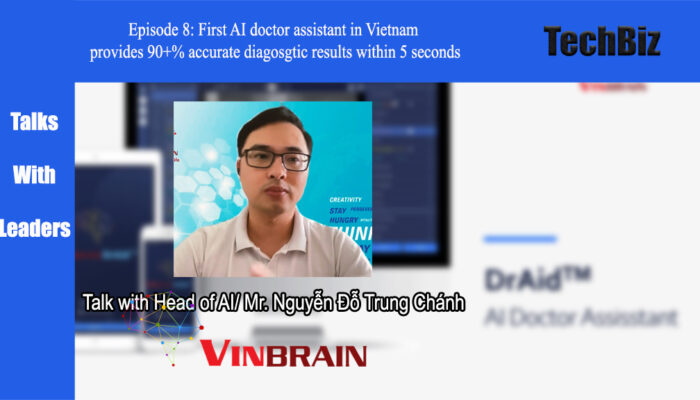 In this eighth episode, we'll learn about VinBrain, a VinGroup subsidiary dedicated to developing AI and IoT technologies for …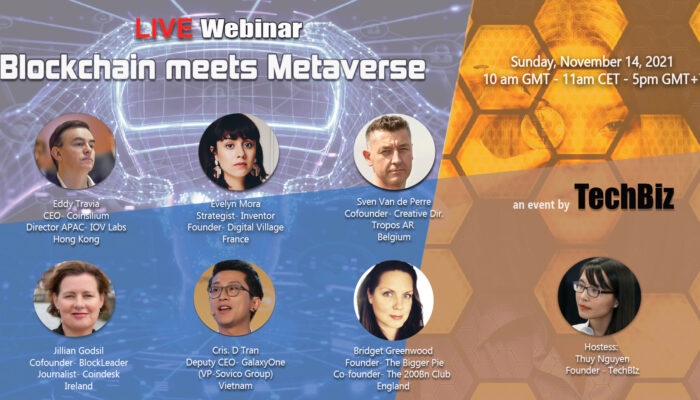 On November 14, 2021, the live webinar Blockchain meets Metaverse was successfully organized by TechBiz with the participation of …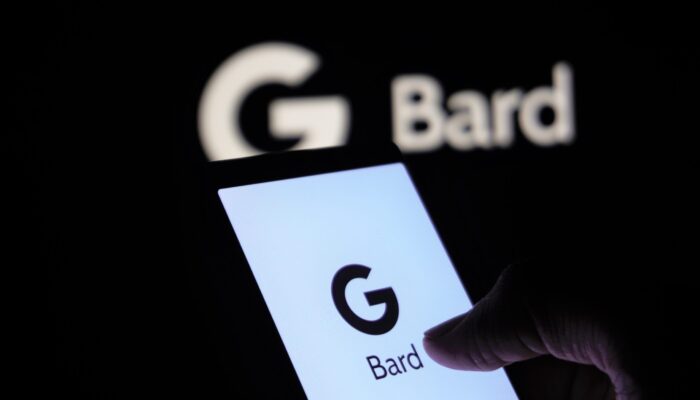 Google's Bard AI chatbot is getting a major upgrade, and it's all about making your life easier. In a recent …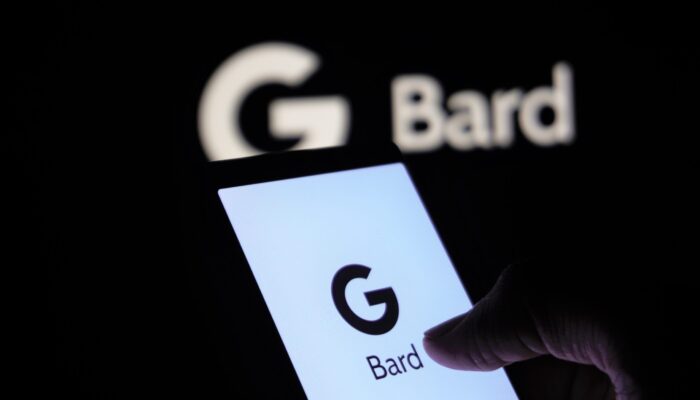 Google's Bard AI chatbot is getting a major upgrade, and it's all about making your life easier. In a recent …
Valentino, the iconic Italian fashion house, has announced its foray into the metaverse through a partnership with UNXD, the leading …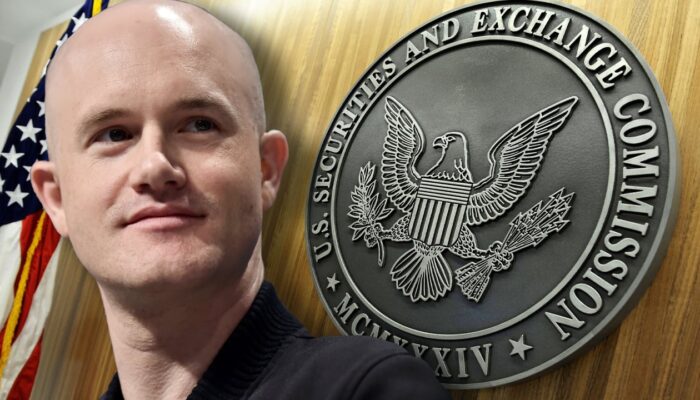 In a recent revelation, Brian Armstrong, the CEO of Coinbase, the largest cryptocurrency exchange in America, disclosed that the company …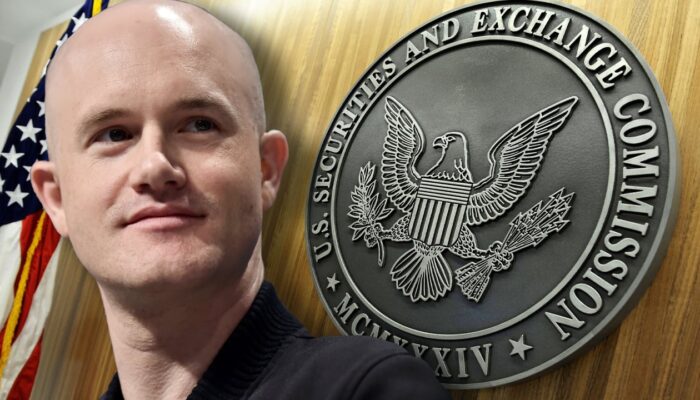 In a recent revelation, Brian Armstrong, the CEO of Coinbase, the largest cryptocurrency exchange in America, disclosed that the company …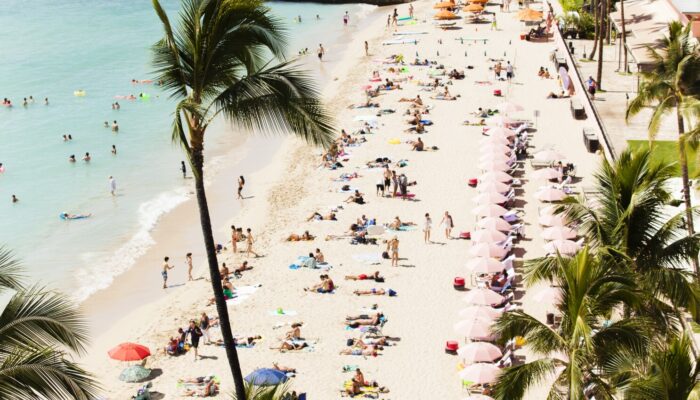 Hawaii, an idyllic paradise nestled in the heart of the Pacific Ocean, is a dream destination for many travelers. With …
Artist and activist Stuart Semple has embarked on an ambitious project to challenge the dominance of Adobe, the corporate …
By Rotation, a U.K.-based clothing rental app, is on a mission to combat the harmful effects of fast fashion by …
In early July, Meta, formerly known as Facebook, unveiled its highly anticipated social media offering, Threads. The platform, described as …
The Michelin Guide, which began as a humble travel companion for motorists, has evolved into an iconic gastronomic authority. It …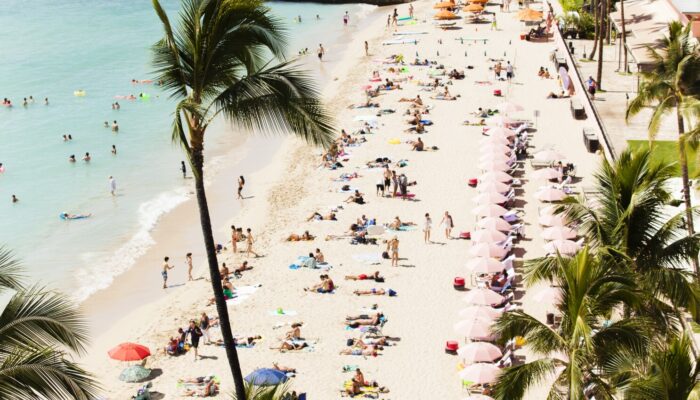 Hawaii, an idyllic paradise nestled in the heart of the Pacific Ocean, is a dream destination for many travelers. With …
On May 14th, at Tam Chuc Tourist Area in Kim Bang District, the People's Committee of Ha Nam Province, together …
Singapore's Thomson Medical Group (TMG) has made a significant move in the healthcare sector by acquiring Vietnam's FV Hospital, marking …
By Rotation, a U.K.-based clothing rental app, is on a mission to combat the harmful effects of fast fashion by …
Latest posts by techbiz.network
(see all)