The Qatar World Cup set an all-time record for FIFA's World Cup income with $7.5 billion, $1 billion higher than the previous World Cup hosted by Russia 4 years ago.
This rising revenue is believed to be the result of more sponsors, larger commercial deals, some of which come from Qatar, the host country, and emerging tech industries like blockchain and cryptocurrency.
This year, up until the very last hours before the first game, FIFA still got three more sponsors—YouTube, Visit Las Vegas, and Fine Hygienic Holding. These sponsors fall into the third tier of regional sponsors.
The major broadcast deals for the 2018 World Cup and this year's tournament were both signed upon back in 2011. Deals with FOX in the United States and Qatari broadcaster BeIN Sports were among them.  Many broadcast deals were added later which make the Qatar World Cup officially broadcast in 38 countries worldwide.
Qatar contributes three sponsors in two tiers to the World Cup this year. Qatar Energy joined as a top-tier sponsor, and two new third-tier sponsors including Qatari bank QNB and telecom company Ooredoo. FIFA also signed sponsorship agreements with two second-tier sponsors which are the financial platform crypto.com and its first American sponsor in more than 10 years, the blockchain provider Algorand.
The winners of the Qatar World Cup will receive $42m out of a $440m prize pool, a $4 million increase from the World Cup 2018.
FIFA organizes its accounts in four-year cycles around each World Cup. The organization has used the revenue gained from the previous 4-year period (2015-2018) to help member organizations through uncertainties in 2020 when national team football and World Cup qualifying games were almost entirely shut down.
FIFA's revenues are expected to reach $10bn for the World Cup 2026 thanks to its new financial strategy for women's football and the expanded 2026 World Cup in the US, Canada and Mexico. The new cycle will witness 48 teams compete for the first time, up from the present 32.
Except for the extended deals with top-tier sponsors Coca-Cola, Adidas and Wanda, FIFA's sponsorship packages for the 2026 edition are still available to be claimed by new sponsors.
The rising revenue makes it easier for FIFA to honor its pledge at the the March meeting in Qatar to give more money to its member federations. As FIFA promised, their basic grant would increase by 33% to a total of $8 million between 2023 and 2027.
Video shows
Entrepreneurs
Technology
Business
Cross-Culture
The AI Revolution: A Week of Unveilings, Challenges, and WitIn what can be deemed a watershed moment for artificial intelligence, …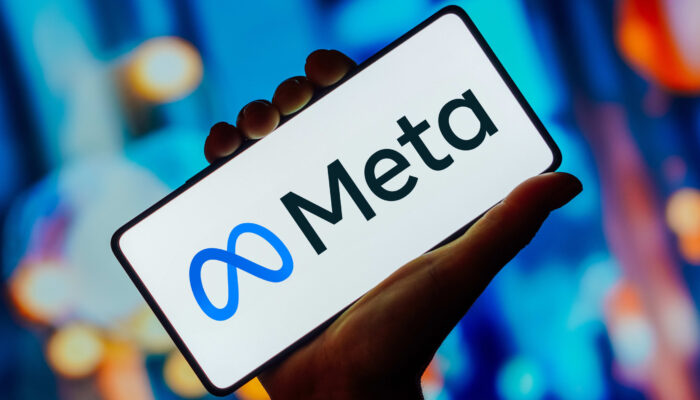 In a significant development, Meta, the parent company of Facebook and Instagram, has unveiled a new subscription service for users …
The AI Revolution: A Week of Unveilings, Challenges, and WitIn what can be deemed a watershed moment for artificial intelligence, …
Self-driving air taxis have long been a tantalizing vision of the future, and now, they're one step closer to becoming …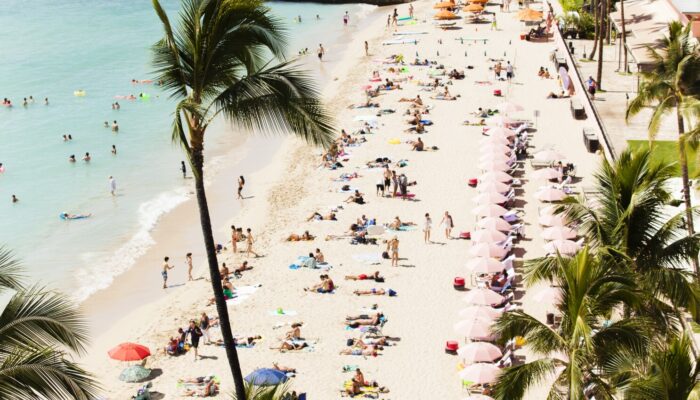 Hawaii, an idyllic paradise nestled in the heart of the Pacific Ocean, is a dream destination for many travelers. With …
On May 14th, at Tam Chuc Tourist Area in Kim Bang District, the People's Committee of Ha Nam Province, together …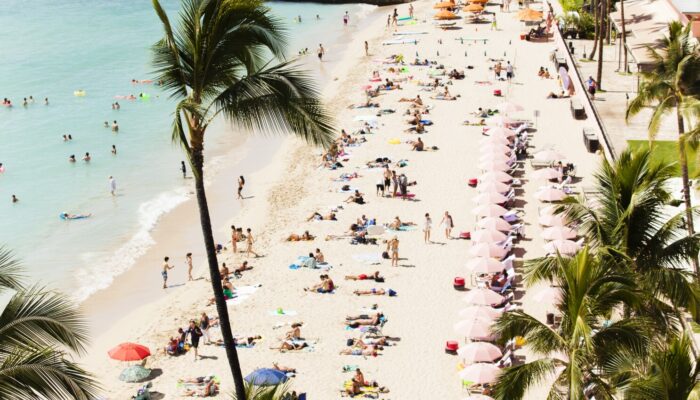 Hawaii, an idyllic paradise nestled in the heart of the Pacific Ocean, is a dream destination for many travelers. With …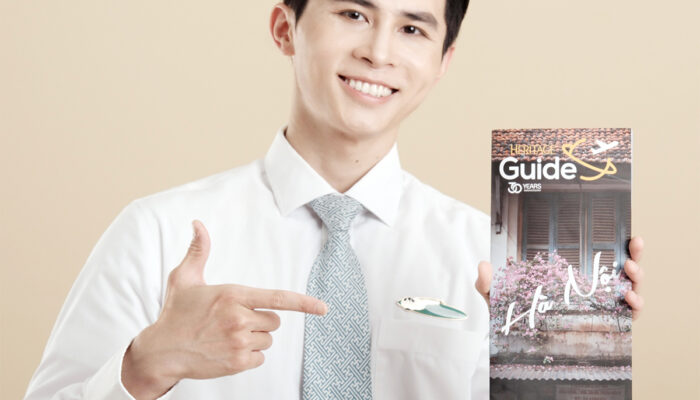 On June 15th, Vietnam's national airline, Vietnam Airlines, officially launched a new travel guide publication called "Heritage Guide" on all …
Singapore's Thomson Medical Group (TMG) has made a significant move in the healthcare sector by acquiring Vietnam's FV Hospital, marking …
By Rotation, a U.K.-based clothing rental app, is on a mission to combat the harmful effects of fast fashion by …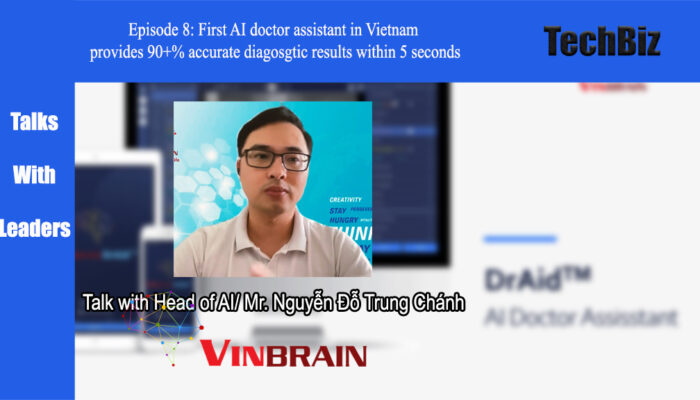 In this eighth episode, we'll learn about VinBrain, a VinGroup subsidiary dedicated to developing AI and IoT technologies for …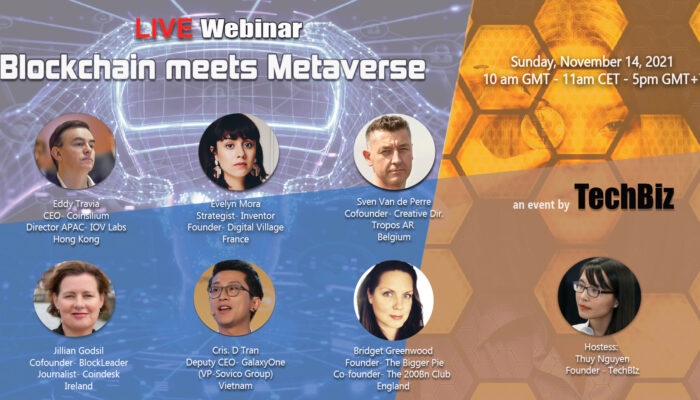 On November 14, 2021, the live webinar Blockchain meets Metaverse was successfully organized by TechBiz with the participation of …
The AI Revolution: A Week of Unveilings, Challenges, and WitIn what can be deemed a watershed moment for artificial intelligence, …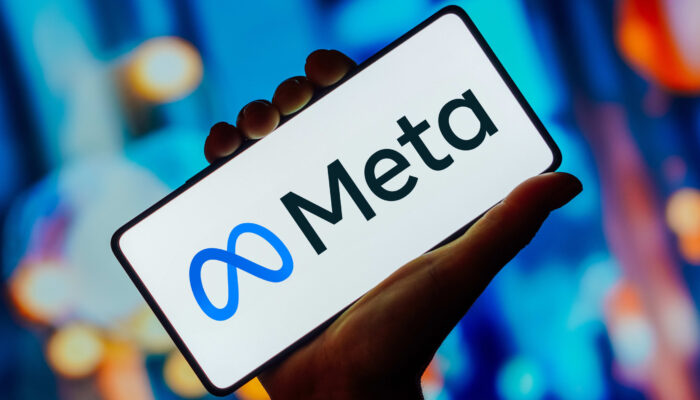 In a significant development, Meta, the parent company of Facebook and Instagram, has unveiled a new subscription service for users …
Valentino, the iconic Italian fashion house, has announced its foray into the metaverse through a partnership with UNXD, the leading …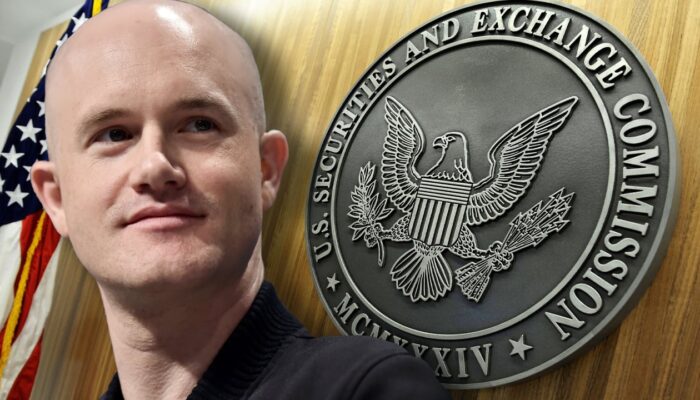 In a recent revelation, Brian Armstrong, the CEO of Coinbase, the largest cryptocurrency exchange in America, disclosed that the company …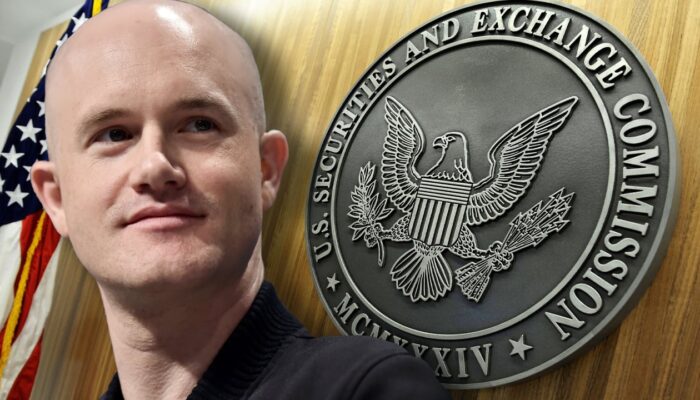 In a recent revelation, Brian Armstrong, the CEO of Coinbase, the largest cryptocurrency exchange in America, disclosed that the company …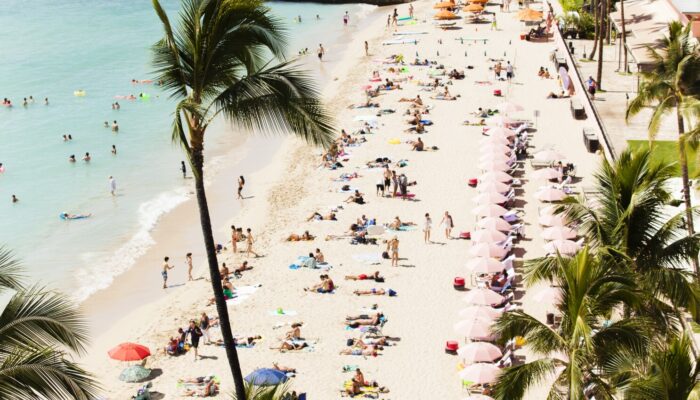 Hawaii, an idyllic paradise nestled in the heart of the Pacific Ocean, is a dream destination for many travelers. With …
Artist and activist Stuart Semple has embarked on an ambitious project to challenge the dominance of Adobe, the corporate …
By Rotation, a U.K.-based clothing rental app, is on a mission to combat the harmful effects of fast fashion by …
In early July, Meta, formerly known as Facebook, unveiled its highly anticipated social media offering, Threads. The platform, described as …
The Michelin Guide, which began as a humble travel companion for motorists, has evolved into an iconic gastronomic authority. It …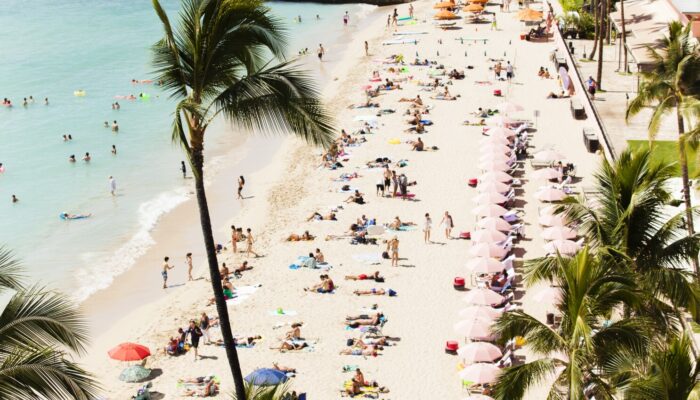 Hawaii, an idyllic paradise nestled in the heart of the Pacific Ocean, is a dream destination for many travelers. With …
On May 14th, at Tam Chuc Tourist Area in Kim Bang District, the People's Committee of Ha Nam Province, together …
Singapore's Thomson Medical Group (TMG) has made a significant move in the healthcare sector by acquiring Vietnam's FV Hospital, marking …
By Rotation, a U.K.-based clothing rental app, is on a mission to combat the harmful effects of fast fashion by …
Latest posts by techbiz.network
(see all)