A nine-person jury selected on Tuesday to hear whether Tesla's CEO Elon Musk defrauded investors by claiming in 2018 tweets that he had secured financing to take the electric automaker private. In the case of Tesla, Musk's tweets fueled a stock price rally that abruptly ended a week later when it became clear that Musk did not have the funding for a buyout after all. Investors then sued him, claiming that if he hadn't dangled the prospect of buying the company for $420 per share, Tesla shares would not have swung so dramatically in value. Despite making significant changes at Twitter, Musk remains CEO of Tesla and derives the majority of his wealth and fame from the company.
Musk claimed in a tweet on July 7, 2018, that he had lined up financing to pay for a $72 billion buyout of Tesla, which he then amplified with a follow-up statement that made a deal appear imminent.
But the buyout never happened, and Musk will now have to explain his actions in a federal court in San Francisco under oath. The class-action lawsuit was filed in August 2018 on behalf of investors who owned Tesla stock for a 10-day period. The outcome of the trial could hinge on the jury's interpretation of Musk's motivation for the tweets, which U.S. District Judge Edward Chen has already decided were false.
On Friday, the judge rejected Musk's request to transfer the trial to a federal court in Texas, where Tesla moved its headquarters in 2021. Musk claimed that negative coverage of his Twitter purchase poisoned the jury pool in San Francisco, Bay Area.
The difficulty of finding jurors who do not have strong feelings about Musk became clear during Tuesday's laborious selection process.
The judge at one point raised a red flag for several potential jurors who had shown serious misgivings or enthusiasm for Musk in pre-trial questionnaires. To lessen the possibility of swaying the verdicts of the other jurors in the courtroom, seven jurors were questioned privately and separately from the other members of the jury pool.
After Musk abandoned the idea of a Tesla takeover, the company overcame a production problem, resulting in a rapid increase in car sales that caused its stock to skyrocket, making Musk the world's richest person until he bought Twitter. Musk fell from first place on the wealth list following a stock market backlash over his handling of Twitter.
Given that the witness list includes some of Tesla's current and former top executives and board members, including luminaries such as Oracle co-founder Larry Ellison and James Murdoch, the son of media mogul Rupert Murdoch, the trial is likely to provide insights into Musk's management style.
The drama could shed light on Musk's relationship with his brother, Kimbal, who is also named as a potential witness.
Video shows
Entrepreneurs
Technology
Business
Cross-Culture
The AI Revolution: A Week of Unveilings, Challenges, and WitIn what can be deemed a watershed moment for artificial intelligence, …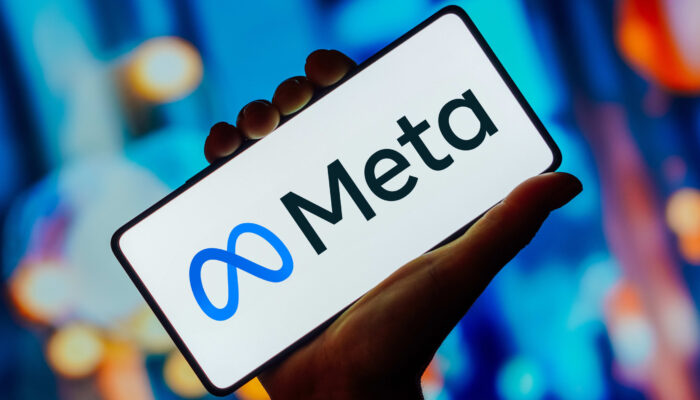 In a significant development, Meta, the parent company of Facebook and Instagram, has unveiled a new subscription service for users …
The AI Revolution: A Week of Unveilings, Challenges, and WitIn what can be deemed a watershed moment for artificial intelligence, …
Self-driving air taxis have long been a tantalizing vision of the future, and now, they're one step closer to becoming …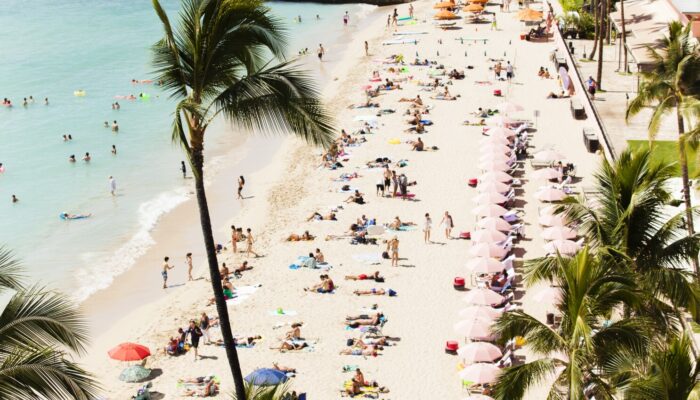 Hawaii, an idyllic paradise nestled in the heart of the Pacific Ocean, is a dream destination for many travelers. With …
On May 14th, at Tam Chuc Tourist Area in Kim Bang District, the People's Committee of Ha Nam Province, together …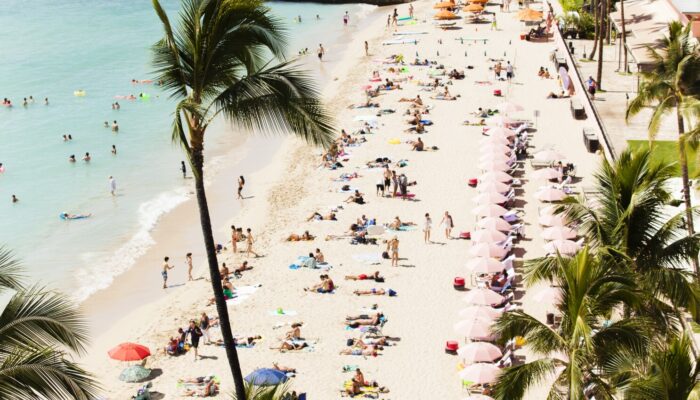 Hawaii, an idyllic paradise nestled in the heart of the Pacific Ocean, is a dream destination for many travelers. With …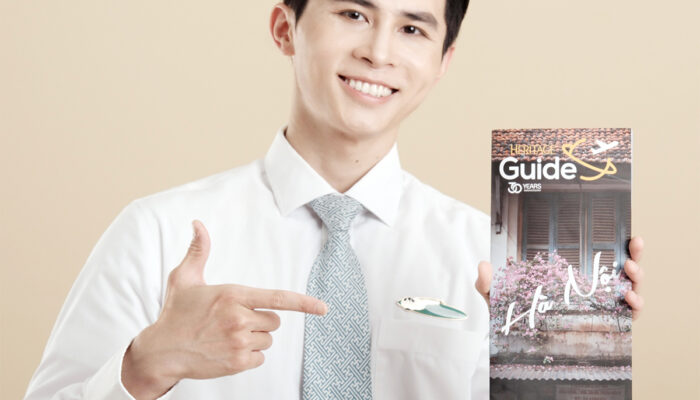 On June 15th, Vietnam's national airline, Vietnam Airlines, officially launched a new travel guide publication called "Heritage Guide" on all …
Singapore's Thomson Medical Group (TMG) has made a significant move in the healthcare sector by acquiring Vietnam's FV Hospital, marking …
By Rotation, a U.K.-based clothing rental app, is on a mission to combat the harmful effects of fast fashion by …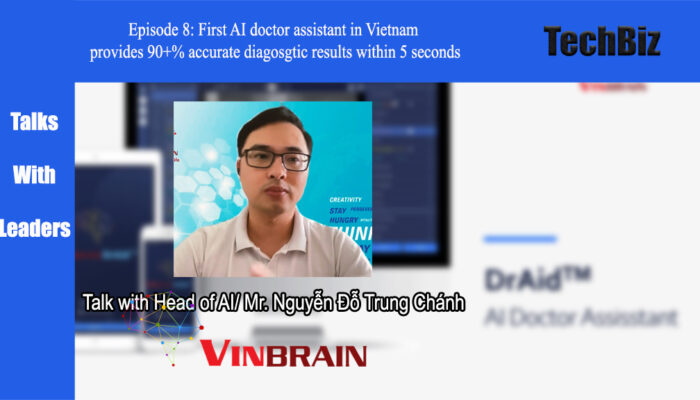 In this eighth episode, we'll learn about VinBrain, a VinGroup subsidiary dedicated to developing AI and IoT technologies for …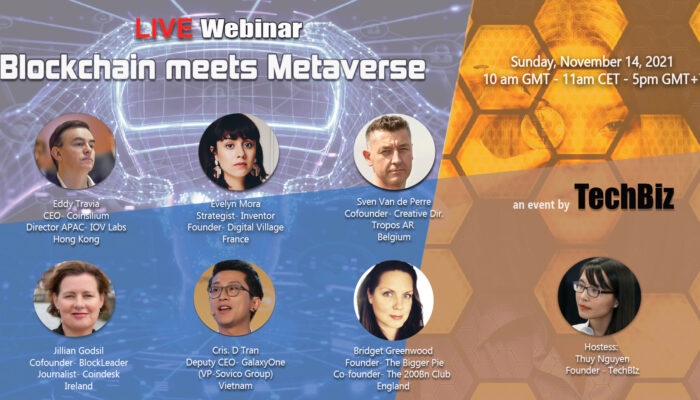 On November 14, 2021, the live webinar Blockchain meets Metaverse was successfully organized by TechBiz with the participation of …
The AI Revolution: A Week of Unveilings, Challenges, and WitIn what can be deemed a watershed moment for artificial intelligence, …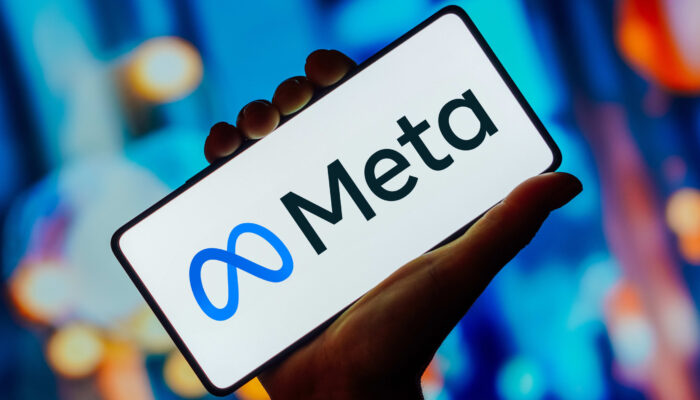 In a significant development, Meta, the parent company of Facebook and Instagram, has unveiled a new subscription service for users …
Valentino, the iconic Italian fashion house, has announced its foray into the metaverse through a partnership with UNXD, the leading …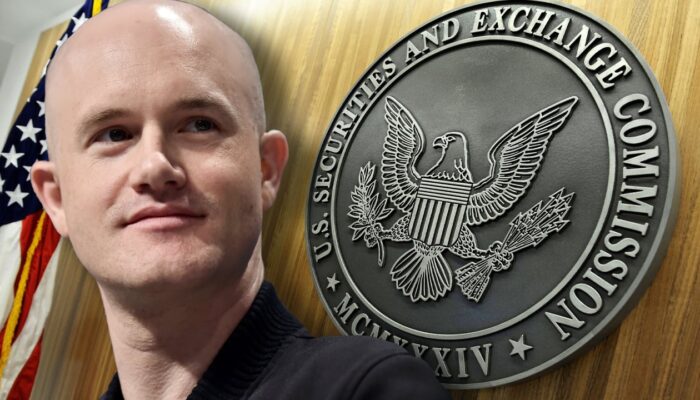 In a recent revelation, Brian Armstrong, the CEO of Coinbase, the largest cryptocurrency exchange in America, disclosed that the company …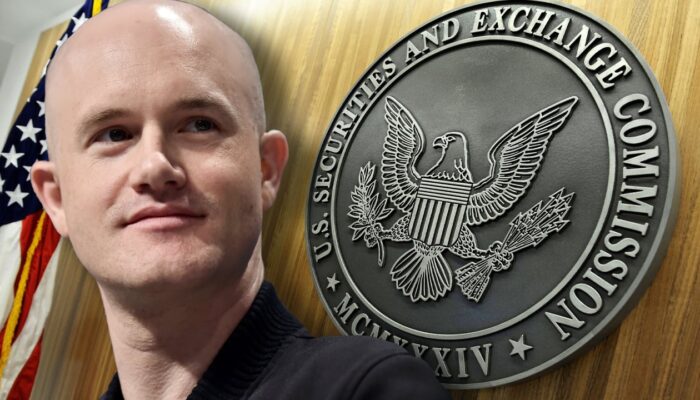 In a recent revelation, Brian Armstrong, the CEO of Coinbase, the largest cryptocurrency exchange in America, disclosed that the company …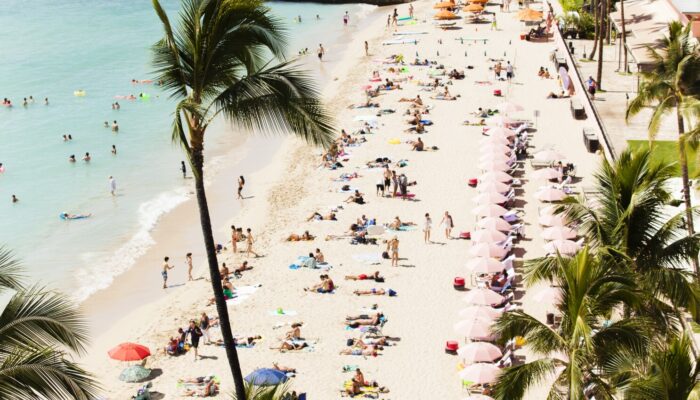 Hawaii, an idyllic paradise nestled in the heart of the Pacific Ocean, is a dream destination for many travelers. With …
Artist and activist Stuart Semple has embarked on an ambitious project to challenge the dominance of Adobe, the corporate …
By Rotation, a U.K.-based clothing rental app, is on a mission to combat the harmful effects of fast fashion by …
In early July, Meta, formerly known as Facebook, unveiled its highly anticipated social media offering, Threads. The platform, described as …
The Michelin Guide, which began as a humble travel companion for motorists, has evolved into an iconic gastronomic authority. It …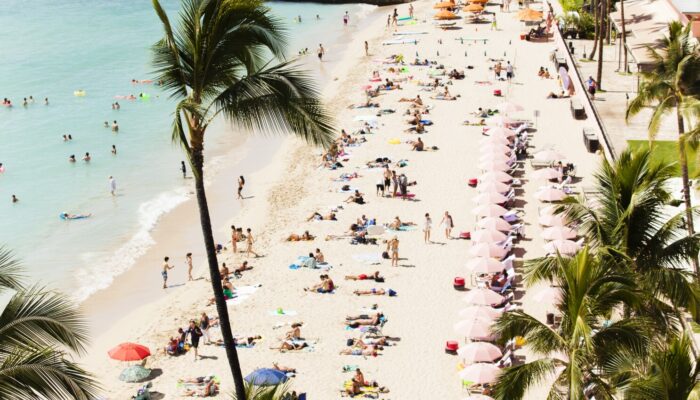 Hawaii, an idyllic paradise nestled in the heart of the Pacific Ocean, is a dream destination for many travelers. With …
On May 14th, at Tam Chuc Tourist Area in Kim Bang District, the People's Committee of Ha Nam Province, together …
Singapore's Thomson Medical Group (TMG) has made a significant move in the healthcare sector by acquiring Vietnam's FV Hospital, marking …
By Rotation, a U.K.-based clothing rental app, is on a mission to combat the harmful effects of fast fashion by …
Latest posts by techbiz.network
(see all)