NFTs have been around since 2014, but it wasn't until 2021 when digital arts began to fetch astronomical prices that they attracted notice on a global scale.
The Merge, created by digital artist Pak, became the most expensive NFT ever in December of last year when it was purchased for $92 million on Nifty Gateway by 28,983 collectors who purchased 312,686 units of mass in total. How about ? Let's look at the priciest NFTs this year.
Clock: US$52.7 million 
Launched as part of Pak and Assange's Censored series featuring 29,000 NFT messages, Clock is sold to AssangeDAO, a decentralised organisation (DAO) with over 10,000 supporters of Assange who crowdfunded its sales. The Clock NFT was sold for USD 52.7 million and the amount was handed over to Wau Holland Foundation which fought for Assange's defence. Pak shared a short note after the end of the auction and said, "Censored was a drop with no creator, developer, platform, middlemen share. All from people, for the people."
Pak's Clock NFT is not the first of its kind which is sold for a cause. In 2021, NSA whistleblower Edward Snowden garnered USD 5.4 million by selling an NFT of his own face created from pages of a US appeals court decision.
Cryptopunk #5822: US$23.7 million 
This piece is Cryptopunks' most expensive NFT sold till date. The rare punk, featuring a blue bandana, was sold for a whopping USD 23.7 million in February . It is a part of the alien punks series and was lapped up by the CEO of Chain, Deepak Thapliyal.
This expensive cryptopunk NFT justifies its staggering value as it is one among nine rare alien punk series and one from a group of 333 other cryptopunk NFTs with a bandana.
The Cryptopunks collection has amassed unparalleled popularity among NFT enthusiasts. The collection of 10,000 such avatars in the Ethereum blockchain was launched by Larva Labs and is heavily influenced by London's punk scene, the cyberpunk movement as well as electronic music artists such as Daft Punk. Yuga Labs later took over the collection's intellectual property in March . This paved the way for the new generation of NFT profile pictures which the popular Bored Ape Yacht Club NFTs are famous for.
Cryptopunk #5577: US$7.7 million 
Another digital artwork from the highest-grossing cryptopunk NFT collection, this piece was sold in February for USD 7.7 million. This cowboy hat-clad NFT was purchased by Compound Finance founder Robert Leshner.
What makes Cryptopunk #5577 stand out from the rest in the collection is that it is one of the few 24 ape-looking punks. It has a darker complexion and is one among 142 NFTs that sport a cowboy hat. However, with a surge in popularity and market domination by the Bored Ape Yacht Club, it won't be too easy to see a punk ape featuring as an NFT profile picture.
UkraineDAO PartyBid: US$6.7 million (approx. S$9.2 million)
This NFT sale deserves a special mention in the list because of the situation under which it was sold and managed to garner a staggering USD 6.75 million.
On 2 March , Russia's invasion of Ukraine entered its seventh day and caused harrowing conditions for the people there. In a bid to provide ration and essential supplies to the war-stricken people, Russian art collector Nadya Tolokonnikova of Pussy Riot, NFT studio Trippy Labs and members from the influential PleasrDAO joined hands to form UkraineDAO. It is a decentralised automated organisation aimed at helping Ukraine in this dire situation.
They organised a fundraiser by auctioning an NFT of the Ukrainian flag. The NFT was sold to the winning bid from a group of 3,271 contributors who came together via PartyBid. The proceeds were then handed over to an organisation called Come Back Alive which is dedicated to provide supplies to the citizens there.
This NFT project set an unprecedented example of how the crypto world can come together and help those during a period of crisis.
All Time High In The City: US$6.2 million
Riding the wave of the NFT craze of early , XCOPY's All The Time High In The City sold for USD 6.2 million in January. It was purchased by an NFT collector under the moniker rarecollector3000 for 1630 ETH on the NFT marketplace SuperRare.
It is one of the most expensive NFTs of the year and is composed of a red and black animated graphic design depicting a boatman carrying a man across, what appears to be, River Styx.
This dark NFT art was originally minted in 2018, but gained prominence much later. In September 2021, it was valued at USD 3 million and in four months, it found a place among the most expensive NFTs in when its value doubled.
XCOPY's style is quite distinguishable in the NFT ecosystem as it is underlined with a theme of foreboding death and shows a dystopic world. In fact, this is the same person behind another successful and expensive NFT Right-click and Save As guy which was sold for around USD 7 million in 2021.
—
Source: Lifestyle Asia, Penta
Video shows
Entrepreneurs
Technology
Business
Cross-Culture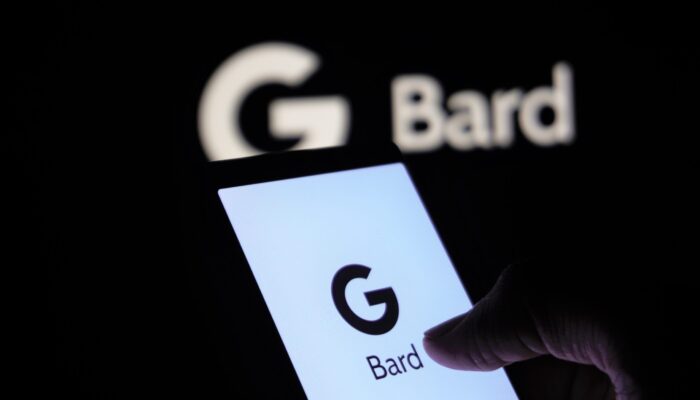 Google's Bard AI chatbot is getting a major upgrade, and it's all about making your life easier. In a recent …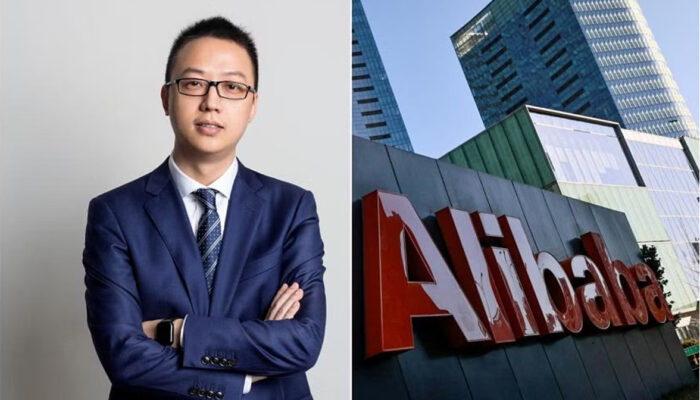 In a bold move to navigate the ever-evolving landscape of e-commerce and cloud computing, Alibaba Group is embarking on its …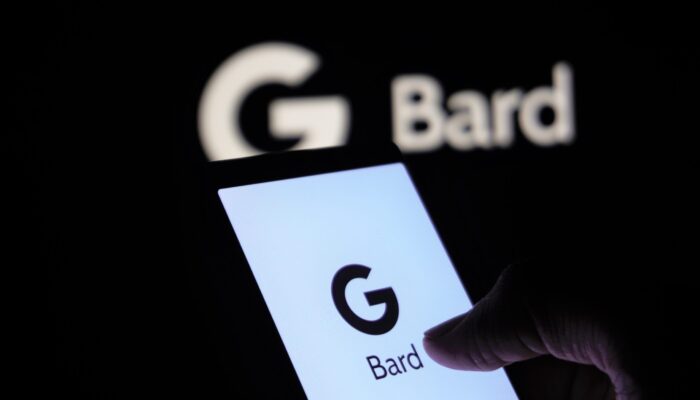 Google's Bard AI chatbot is getting a major upgrade, and it's all about making your life easier. In a recent …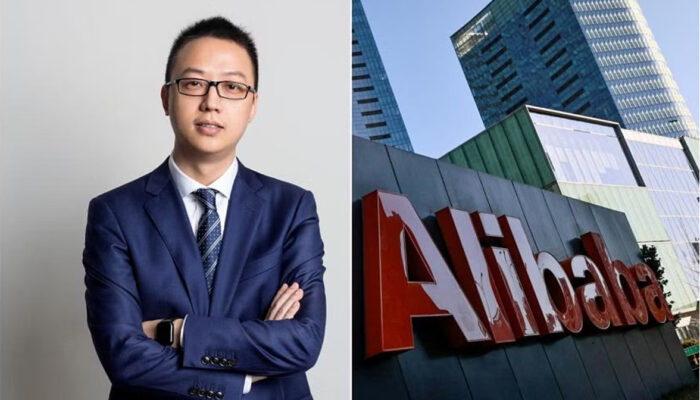 In a bold move to navigate the ever-evolving landscape of e-commerce and cloud computing, Alibaba Group is embarking on its …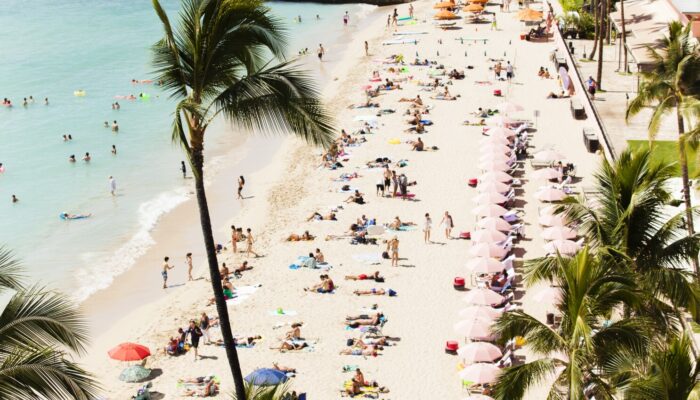 Hawaii, an idyllic paradise nestled in the heart of the Pacific Ocean, is a dream destination for many travelers. With …
On May 14th, at Tam Chuc Tourist Area in Kim Bang District, the People's Committee of Ha Nam Province, together …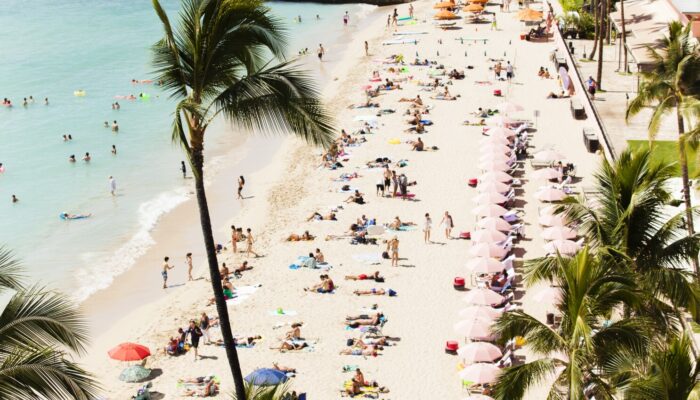 Hawaii, an idyllic paradise nestled in the heart of the Pacific Ocean, is a dream destination for many travelers. With …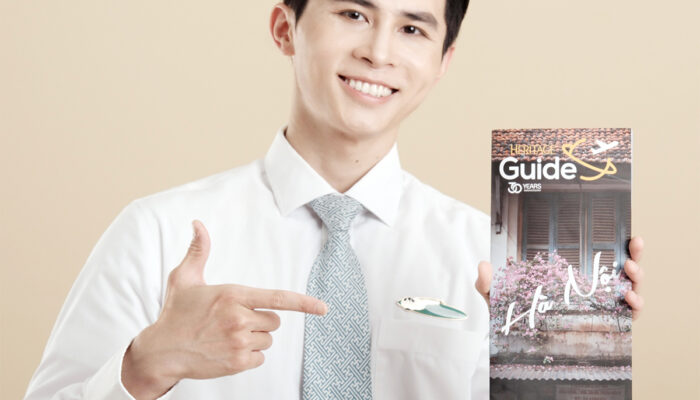 On June 15th, Vietnam's national airline, Vietnam Airlines, officially launched a new travel guide publication called "Heritage Guide" on all …
Singapore's Thomson Medical Group (TMG) has made a significant move in the healthcare sector by acquiring Vietnam's FV Hospital, marking …
By Rotation, a U.K.-based clothing rental app, is on a mission to combat the harmful effects of fast fashion by …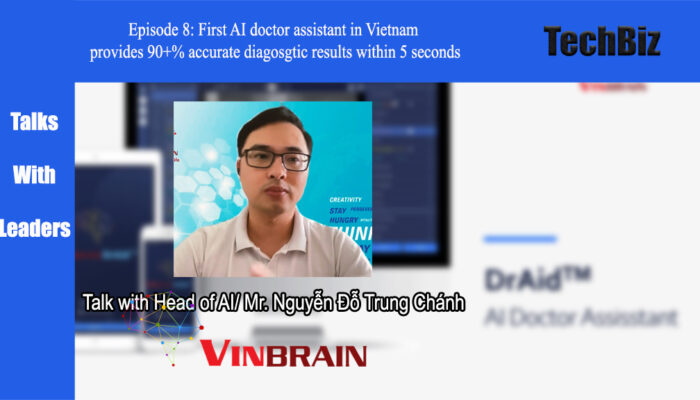 In this eighth episode, we'll learn about VinBrain, a VinGroup subsidiary dedicated to developing AI and IoT technologies for …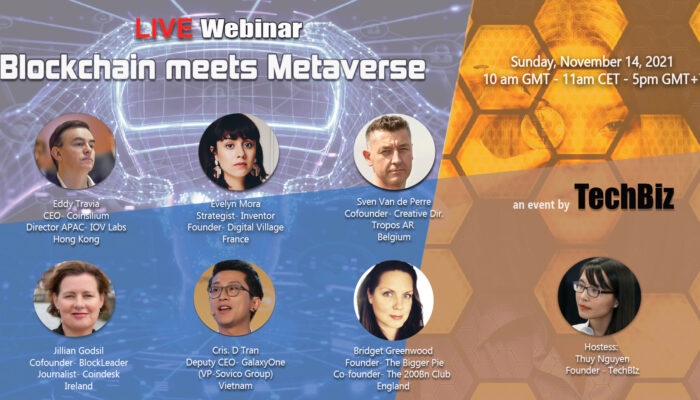 On November 14, 2021, the live webinar Blockchain meets Metaverse was successfully organized by TechBiz with the participation of …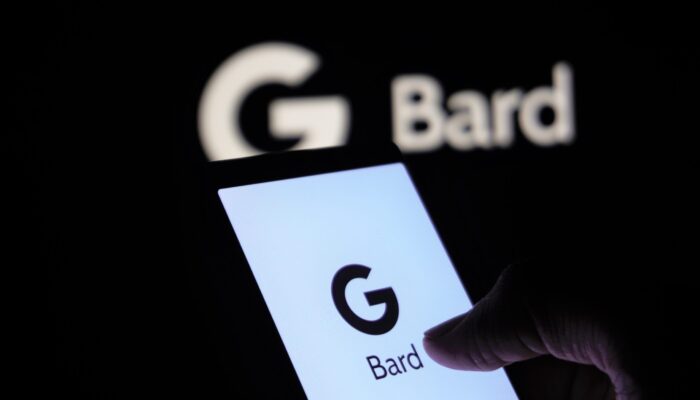 Google's Bard AI chatbot is getting a major upgrade, and it's all about making your life easier. In a recent …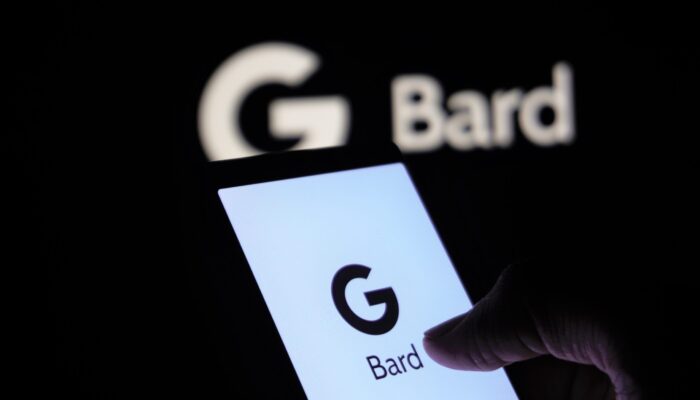 Google's Bard AI chatbot is getting a major upgrade, and it's all about making your life easier. In a recent …
Valentino, the iconic Italian fashion house, has announced its foray into the metaverse through a partnership with UNXD, the leading …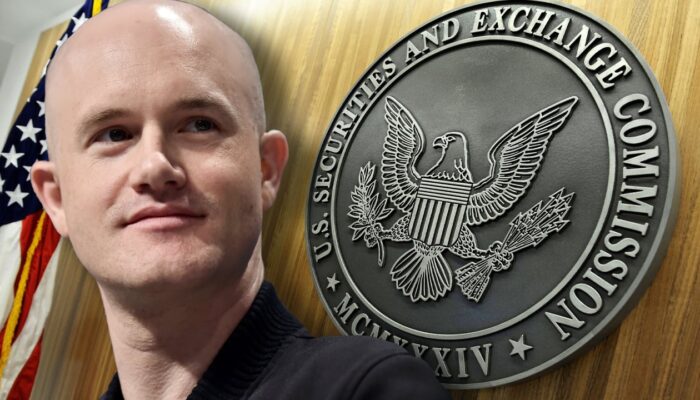 In a recent revelation, Brian Armstrong, the CEO of Coinbase, the largest cryptocurrency exchange in America, disclosed that the company …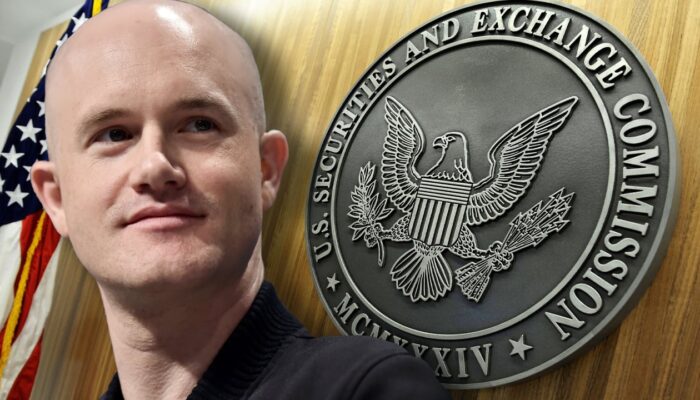 In a recent revelation, Brian Armstrong, the CEO of Coinbase, the largest cryptocurrency exchange in America, disclosed that the company …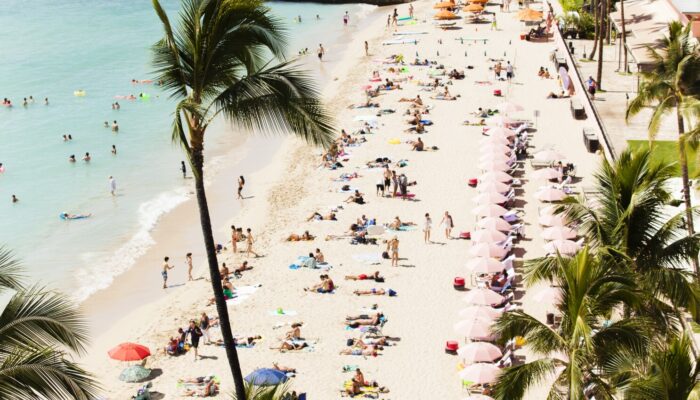 Hawaii, an idyllic paradise nestled in the heart of the Pacific Ocean, is a dream destination for many travelers. With …
Artist and activist Stuart Semple has embarked on an ambitious project to challenge the dominance of Adobe, the corporate …
By Rotation, a U.K.-based clothing rental app, is on a mission to combat the harmful effects of fast fashion by …
In early July, Meta, formerly known as Facebook, unveiled its highly anticipated social media offering, Threads. The platform, described as …
The Michelin Guide, which began as a humble travel companion for motorists, has evolved into an iconic gastronomic authority. It …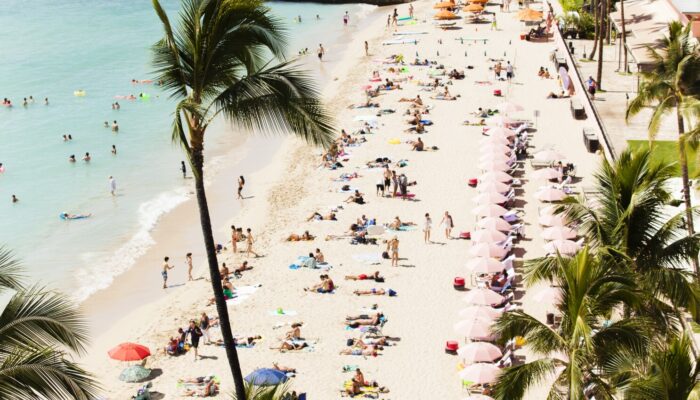 Hawaii, an idyllic paradise nestled in the heart of the Pacific Ocean, is a dream destination for many travelers. With …
On May 14th, at Tam Chuc Tourist Area in Kim Bang District, the People's Committee of Ha Nam Province, together …
Singapore's Thomson Medical Group (TMG) has made a significant move in the healthcare sector by acquiring Vietnam's FV Hospital, marking …
By Rotation, a U.K.-based clothing rental app, is on a mission to combat the harmful effects of fast fashion by …
Latest posts by techbiz.network
(see all)