The impacts that ChatGPT has had on us seem to be continuing to grow and develop in more intriguing ways every day. Tarry Singh, CEO of Deepkapha AI Lab and an AI researcher, recently shared his findings on the several apps and websites that used ChatGPT or inspired by ChatGPT to simplify our lives. Let's find out what they are:
1. Connect your ChatGPT with your Whatsapp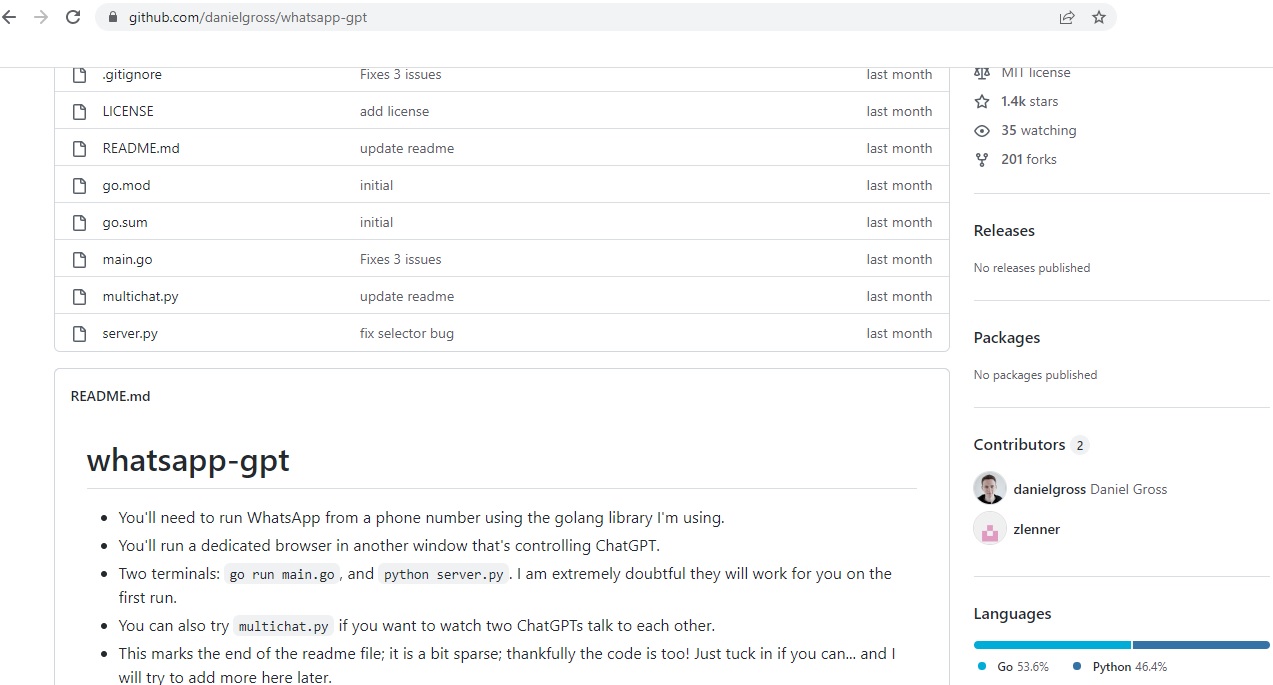 This app was created by Daniel Gross. If you know some knowledge about programming and Python it will be easier for you to understand how it works and use it.
Link: https://github.com/danielgross/whatsapp-gpt
2. ChatGPT Writer :
This is an extension you can use right in Chrome. It is a privacy-friendly Chrome extension that uses ChatGPT AI to generate entire emails and messages based on your simple input of a few keywords. It works on all sites and tightly integrated with Gmail for even better user experience.
Link to the extension: https://chrome.google.com/webstore/detail/chatgpt-writer-write-mail/pdnenlnelpdomajfejgapbdpmjkfpjkp/related
3. WebChatGPT
This chrome extension helps you augment your ChatGPT prompts with relevant results from the web. It adds relevant web results to your prompts to ChatGPT for more accurate and up-to-date conversations.
Link:  http://bit.ly/3CsA210
4. YouTube Summary with ChatGPT 
It is a free Chrome Extension that lets you quickly access the summary of the YouTube videos you are watching with OpenAI's ChatGPT AI technology. Therefore, using this extension you will save a lot of time to understand the content of the video even before you are watching. Check it out how it works at the video below.
Link: http://bit.ly/3QhismB
5. TweetGPT
This extension uses ChatGPT to write your tweets, reply, comment, etc. When you open a new tab with Twitter, you will see a robot icon under tweet section. When you press it, a new tweet will be generated. The extension will choose a random type of tweet: positive, negative, controversial, etc. For a reply, it will generate a tweet based on the original tweet. For a new tweet, it will write a tweet based on what's trending right at the current time.
Link: http://bit.ly/3k0vOY4
6. Search GPT
This browser extension can be found on Chrome or  Mozilla or Opera. It displays the ChatGPT response alongside Google Search results. It also supports search engines such as Baidu, Bing, DuckDuckGo, Brave, Yahoo, Naver, Yandex, Kagi, Searx. It is easy and convenient to use for everyone even people with no tech background. It gives you surprisingly detailed solutions to your queries – from writing a prom proposal to fixing your code. It is now scored with 4 stars by 65 people. It doesn't work for some of those reviewers though.
Get to know it more at the link: http://bit.ly/3X8GySx
7. Save all your Prompts?: The "ChatGPT History" extension has you covered!
This is a free, open-source browser extension that makes it easier to discover, share, import, and use the best ChatGPT prompts. You may also locally save your chat history so that you can quickly revisit old chats and use them as references in the future.
You can use the extension's prompt templates feature to find and add prompts to your collection or search, categorize, and select prompts right on the page, making it easy to find creative and productive ways to use ChatGPT. You can now even add themes like SMS, cozy fireplace, and hacker on the ChatGPT page.
Link: http://bit.ly/3ijtDP8
8. Using  ChatGPT to summarise video content or remake a video
Just pick a video you liked and visit https://lnkd.in/e_GD2reT to get its transcript. Once done, bring that back to Chat GPT and tell it to summarize the transcript. Read the summary and make a video on that yourself.
9. Search what people are Prompting with FlowGPT
This website allows you to browse trending topics that people search for on ChatGPT. You can click the topic to see the detailed content that ChatGPT generated.
Link: 
https://flowgpt.com
Do you know any other interesting applications inspired by ChatGPT? Please let us know below!
—
Video shows
Entrepreneurs
Technology
Business
Cross-Culture
The dark side of social media platforms has once again come into the spotlight, as a recent investigation by the …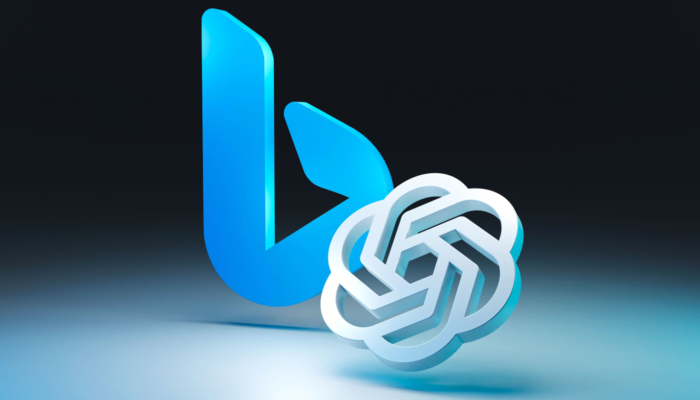 In a move to enhance user experience and adapt to changing technology trends, Microsoft has announced that Bing's chatbot now …
The dark side of social media platforms has once again come into the spotlight, as a recent investigation by the …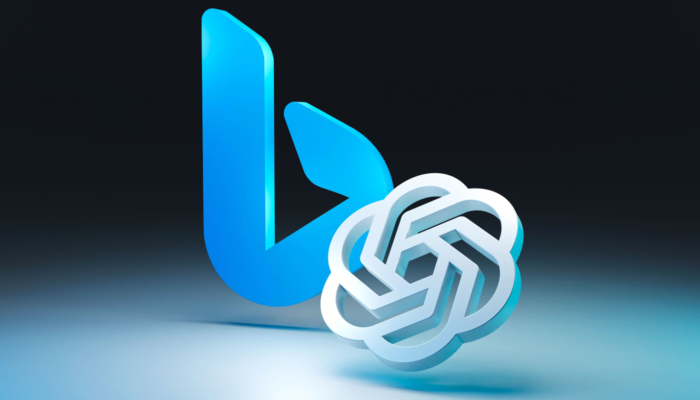 In a move to enhance user experience and adapt to changing technology trends, Microsoft has announced that Bing's chatbot now …
On May 14th, at Tam Chuc Tourist Area in Kim Bang District, the People's Committee of Ha Nam Province, together …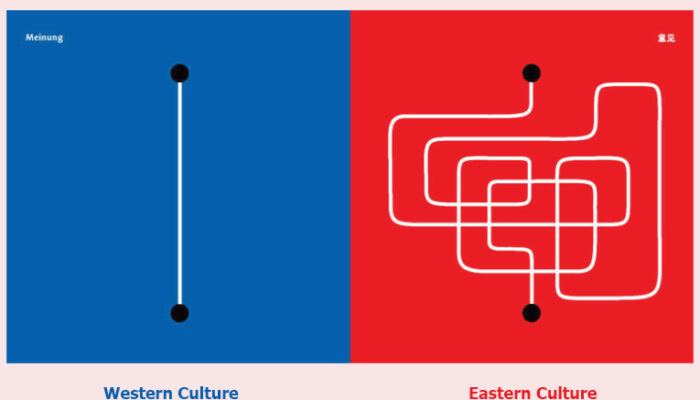 Yang Liu is a Chinese-German Berlin-based artist. For decades, her East Meets West drawing project has been recognized for illustrating …
The Michelin Guide, which began as a humble travel companion for motorists, has evolved into an iconic gastronomic authority. It …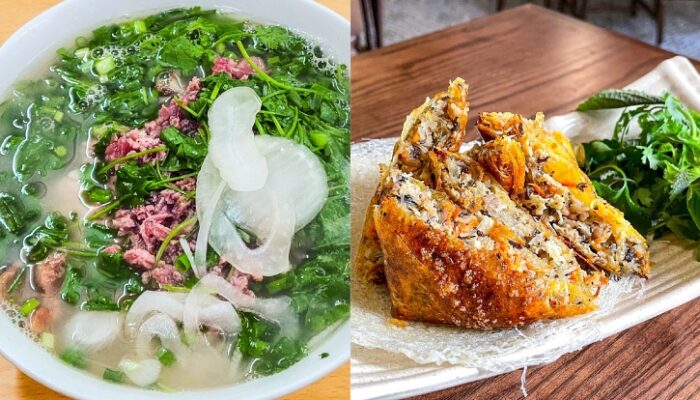 TOTAL ESTABLISHMENTS: 103- Total one MICHELIN Star: 4- Total Bib Gourmand 29:- Total MICHELIN Selected: 70HANOI: 48- One MICHELIN Star: 3- Bib …
By Rotation, a U.K.-based clothing rental app, is on a mission to combat the harmful effects of fast fashion by …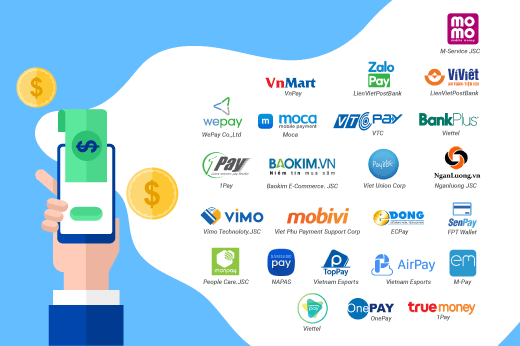 Two domestic e-wallets, MoMo and ZaloPay, are leading the market in Vietnam, surpassing other payment applications by a significant margin …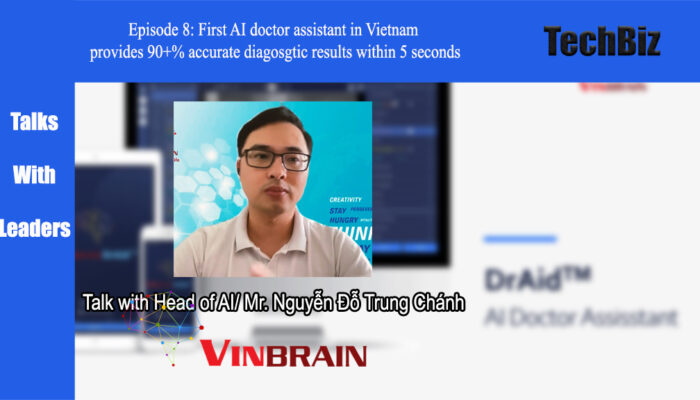 In this eighth episode, we'll learn about VinBrain, a VinGroup subsidiary dedicated to developing AI and IoT technologies for …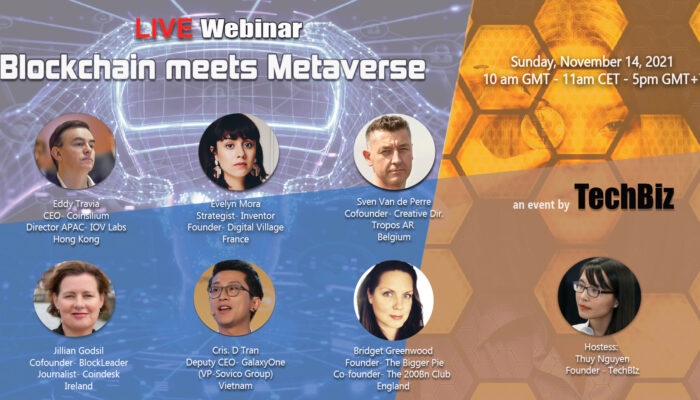 On November 14, 2021, the live webinar Blockchain meets Metaverse was successfully organized by TechBiz with the participation of …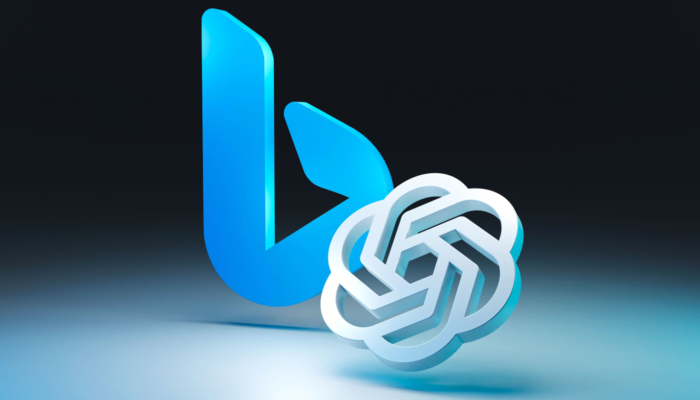 In a move to enhance user experience and adapt to changing technology trends, Microsoft has announced that Bing's chatbot now …
Subway, the world's largest sandwich chain, is set to embark on a massive expansion plan in China, opening nearly 4,000 …
Valentino, the iconic Italian fashion house, has announced its foray into the metaverse through a partnership with UNXD, the leading …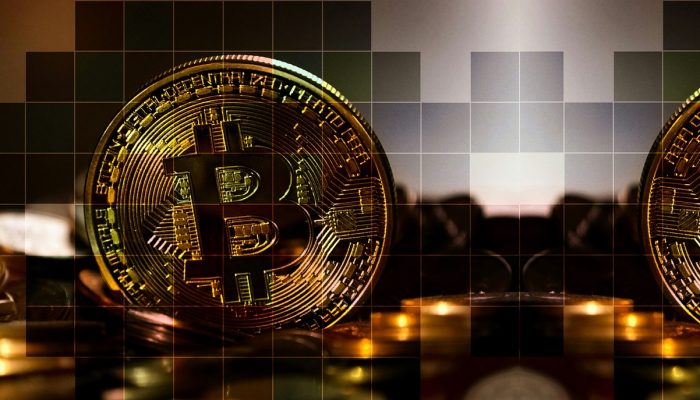 In a turn of events for the crypto market, Bitcoin experienced a decline on Wednesday, marking its first down month …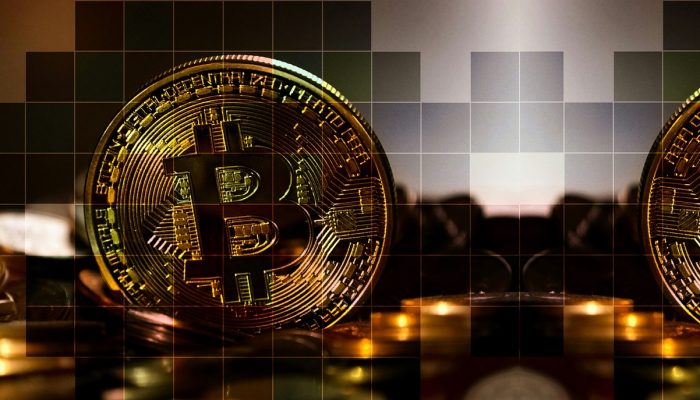 In a turn of events for the crypto market, Bitcoin experienced a decline on Wednesday, marking its first down month …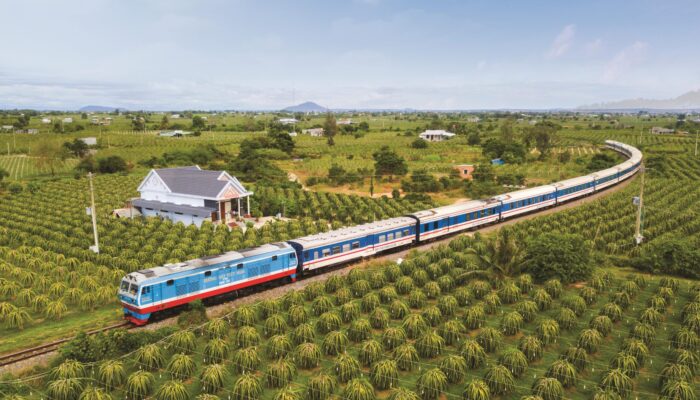 According to Lonely Planet, Vietnam The Reunification Express is the most spectacular train journey in the world. Here  below is …
By Rotation, a U.K.-based clothing rental app, is on a mission to combat the harmful effects of fast fashion …
By Rotation, a U.K.-based clothing rental app, is on a mission to combat the harmful effects of fast fashion by …
Codeword, a leading tech-marketing agency, has made history by hiring the world's first AI interns. Aiden and Aiko, the AI …
The Michelin Guide, which began as a humble travel companion for motorists, has evolved into an iconic gastronomic authority. It …
On May 14th, at Tam Chuc Tourist Area in Kim Bang District, the People's Committee of Ha Nam Province, together …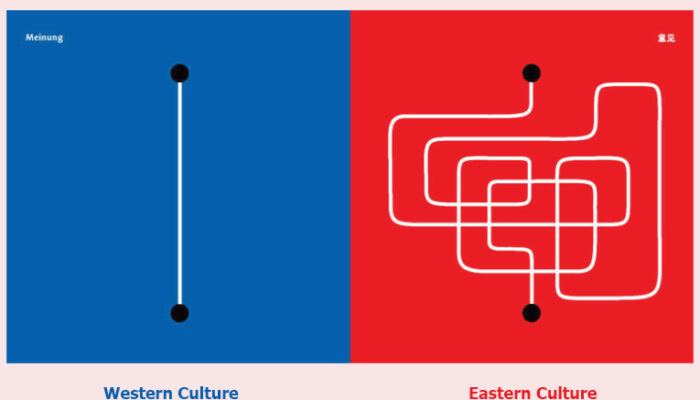 Yang Liu is a Chinese-German Berlin-based artist. For decades, her East Meets West drawing project has been recognized for illustrating …
By Rotation, a U.K.-based clothing rental app, is on a mission to combat the harmful effects of fast fashion by …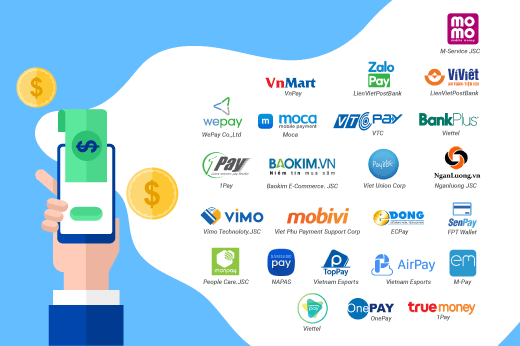 Two domestic e-wallets, MoMo and ZaloPay, are leading the market in Vietnam, surpassing other payment applications by a significant margin …
Latest posts by techbiz.network
(see all)