This article summarizes Deloitte's insight on European technology sales up to 2030 contributed by Dr. Alexander Börsch, Ralf Esser, Samuel Guenther, and Eike-Christian Koring. 
The symbiotic relationship of European technology
The technology industry is a key economic factor for Europe, representing sales of €1.5 trillion and more than 8% of European economic output. Even during the COVID-19 pandemic, the industry's gross output continued to increase.
European technology has, for example, become indispensable to the digitization of automotive and mechanical engineering, and has offered considerable support to many other industries. This has led to unique digitization priorities: unlike the US or Asia, the tech industry in Europe relies less on large software and online groups, favoring instead symbiotic relationships with traditional industries.
While European tech companies have turned industrial digitalization into sales growth, they have faced fierce global competition in other areas. This is particularly true in the IT hardware segment, where production has fallen significantly across Europe. The result has been a sometimes painful but ultimately successful development:  Today, there is a much stronger focus on the software and services industry segment, which now accounts for two-thirds of industry revenue (a reverse from the positions those segments occupied two decades ago).
This research will answer the following questions about European tech sector: Where does it stand today? With which other industries/sectors are the economic interdependencies in Europe particularly strong? And last, but not least: Will the strong growth continue, and what's driving it?
We performed a model-based simulation to quantify and forecast European tech industry sales. The input-output analysis identified interdependencies between various sectors. This analysis and the corresponding qualitative analysis, based on interviews with experts, revealed that: Until the end of the decade, the European technology industry is expected to grow by more than 5% each year.
Technology was a strong but slow growing industry in Europe during the first 13 years of the millennium. Since then, growth has been strong and continuous, at a compound annual growth rate of 8.4% between 2014 and 2021, which equates to 84% growth over this period. Figure 1 shows growth by key segment.
The rise and fall of hardware versus software
Considering the evolution of sales over the past 20 years, it is striking to see the shift in emphasis from hardware to software and services. At the turn of the millennium, hardware accounted for 61% of technology sales. In 2021, it was only 33%. These figures illustrate the fundamental shift that the European tech industry has undergone, with the importance of the two key segments having exactly reversed over the past two decades.
Revenues from software and services have nearly quadrupled since 2000. Digitization is the trigger here too.
The demand for digital services has not only greatly amplified the demand for various software, the need for IT services has risen sharply amid the increasing number of digital solutions, many of which present complexity. Especially in the past decade, demand has been driven by technological improvements in areas such as data analytics; software and services have become very economically relevant.
On the other hand, the importance of the hardware segment has declined considerably, especially until 2014. During this period, sales actually fell year-on-year in some cases.
Industrial interdependence: the engine of technological growth
Technology is no longer a monolith. Instead, its success is closely tied to digital offerings from other industries. What's particularly attractive to the tech industry is that these intersection areas are important drivers of macroeconomic growth: engagement, hope for the future, and plenty of investment. Examples include smart cities, FinTech, connected cars and digital health services.
How technology enables innovation
Looking at the proportion of hardware sales to software and services sales at the industry level, some important insights emerge. In financial services, software and services clearly dominate; payment transactions that are now predominantly electronic and the widespread use of online and mobile banking services require corresponding software solutions and consulting services.
Given the high complexity of digital offerings in the financial services industry, software and services will continue to generate strong revenues. The recent situation is similar in retail and wholesale trade, as well as in health and social work: sales of software and services dominate, favored by the proliferation of digital offers.
The exact opposite situation exists with automotive and mechanical engineering. In both sectors, technology companies provide more hardware components than software and services. For mechanical engineering, a move towards Industry 4.0 is driving demand for sensors, cameras and robots, for example, which are increasing the share of hardware sales.
Key drivers: six megatrends guarantee further growth
The growth in sales of European technologies in recent years is a real achievement, especially when compared to the many changes and challenges in the industry. But inevitably, the question arises whether the positive trend is likely to continue at a similar pace through 2030. And what megatrends will drive the growth of Europe's tech industry?
Looking ahead to today, we have identified six megatrends that will fuel industry growth through the end of this decade.
Interconnected life and business
Across Europe, the number of "connected" objects has passed the 1.5 billion mark. According to Deloitte's calculations, this figure should almost double by the end of this decade. The huge potential of the IoT is clear and goes far beyond the main communication devices, such as smartphones or laptops. New cross-industry business models are emerging and increasing the demand for corresponding software and hardware solutions.
5G and fiber infrastructure are important enablers. Thanks to short latency times and high reliability, the next generation of networks will make even more sophisticated IoT services possible, such as assisted driving or ambitious digital healthcare.
Analytics and AI
Our interconnected life and business will continue to generate a significantly increasing volume of data in the years to come. As a result, the importance of analytics and AI will continue to grow. Accurate data analysis is valuable to society, businesses and consumers.
The potential for far-reaching benefits can be seen in AI-assisted X-ray image diagnosis, or enabling predictive maintenance or targeted advertising, for example.
XaaS
Many business models have already undergone radical changes. Suppliers are increasingly focusing on offering a predefined and guaranteed service, rather than the one-time sale of a corresponding product. Especially in the tech industry, business models as a service have become common practice.
Tech companies have an advantage here in terms of knowledge and experience, from which they will benefit enormously.
Digitization booster COVID-19
The COVID-19 pandemic has further stimulated and accelerated digitalization processes across Europe. The implementation of many measures takes time and will have a positive impact on technology sales until the end of this decade. For example, COVID-19 has revealed a great need for digital catch-up in many areas in Europe, such as healthcare, education and public administration. Additionally, the pandemic has led many companies to push the digitization of processes, services, and customer communication channels.
The consumer segment has also seen a boost from COVID-19.
Questioning supply chains
The past few months have shown that global supply chains are fragile entities. Even though semiconductor production has grown rapidly, demand has outpaced the growing supply. The European technology industry has been badly affected, as evidenced by the huge bottlenecks in the supply of semiconductors. The massive shift of hardware production to Asian regions has taken its toll. In addition, the Ukrainian crisis has caused additional disruptions in the supply of very specific hardware components, as well as shortages of raw materials.
The future metaverse
The buzz around the new tech trend is peaking right now, but in many ways the Metaverse is still a vision of the future, one that many tech and online companies are investing heavily in.
Outlook for continued growth
The relevance of six megatrends already suggests that sales within the European technology industry will continue to grow. But how strong will this growth actually be? Deloitte's model-based simulation shows: Europe's technology industry is expected to grow by an average of 5.1% per year until 2030 (figure 3). This increase is lower than the 8.4% boom-phase growth between 2014 and 2021, but still impressive.
To put this growth forecast in the overall economic context, we compare the long-term development of technology sales to gross domestic product. An interesting picture emerges here. The lines in Figure 4 show that technology sales developed more or less in parallel with GDP until the middle of the last decade. Since then, technology has significantly outpaced GDP.
This positive trend will continue in the coming years.
Securing market strength
The positive outlook forms a solid basis for European technology companies to secure their position in the global technology market in the long term. But even in this tech-friendly environment, they still need the right strategies and focus. From our analysis of economic framework data, we have identified six essential steps to strengthen Europe's technology industry:
Keep digitization at the top of the agenda. The digitization of European companies and industries is still far from complete, and COVID-19 has given it a significant new impetus. Among other segments, software and services can continue to benefit greatly from offering competencies in digitizing processes and business models. The growing importance of XaaS offerings will also play an important role.
Maintain close ties to financial services while strengthening cooperation with key European industries: automotive and engineering. Here, the analysis of inputs and outputs shows further growth potential. Regardless of the partner industry, digital business models in the convergence of technology and other industries can be developed together through fair and cooperative enterprises. Areas such as FinTech and InsurTech, Industry 4.0 and connected cars still promise huge potential. Technology companies in Europe are in an excellent position to take advantage of this, thanks to their already close ties to other industries.
Maintain the momentum of analytics and AI. Keep analytics and AI moving forward. Data and its analysis will continue to gain value and become the basis for sophisticated technology business models.
Bring critical hardware production back to Europe. Given the supply-chain problems of the recent past, customers will be willing to pay a premium for local production of systemically relevant components. This will open up new growth opportunities in the recently flagging European hardware segment. And there could be additional tailwind: The EU aims to strengthen Europe's competitiveness and resilience in semiconductor technologies. The EU Chips Act3 promises investments of more than €43 billion until 2030 to, among other things, massively build up local semiconductor production capacities.
Strengthen the high-margin, specialty hardware business. By focusing on the future areas already mentioned, European tech companies can further secure their position in specialty areas of the hardware market. They will benefit from the high growth momentum in the new areas, as well as the traditional European strength in B2B business.
Focus hardware on B2B while being cautious about consumer and commodity hardware. In the case of B2C products, such as TVs or PCs, the cost disadvantage to Europe as a manufacturing location put additional pressure on the already low profit margins. The strategic focus for hardware should be clearly on the B2B segment.
—-
Source: Read the original article here
Video shows
Entrepreneurs
Technology
Business
Cross-Culture
The AI Revolution: A Week of Unveilings, Challenges, and WitIn what can be deemed a watershed moment for artificial intelligence, …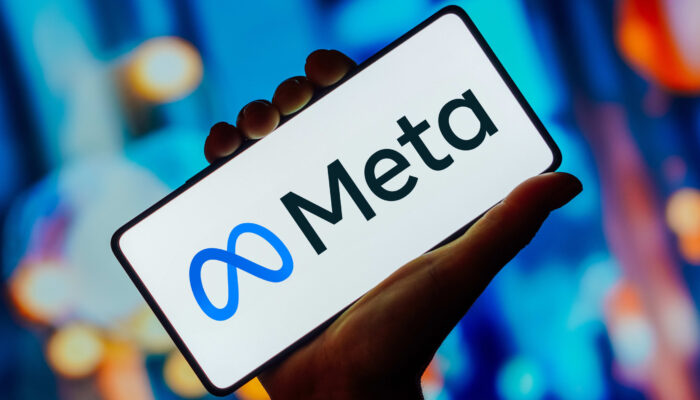 In a significant development, Meta, the parent company of Facebook and Instagram, has unveiled a new subscription service for users …
The AI Revolution: A Week of Unveilings, Challenges, and WitIn what can be deemed a watershed moment for artificial intelligence, …
Self-driving air taxis have long been a tantalizing vision of the future, and now, they're one step closer to becoming …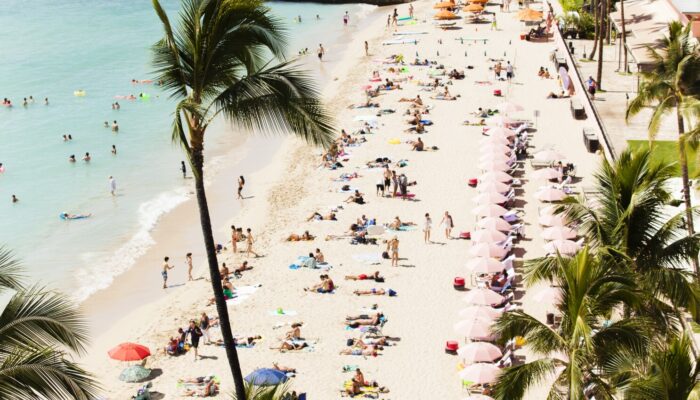 Hawaii, an idyllic paradise nestled in the heart of the Pacific Ocean, is a dream destination for many travelers. With …
On May 14th, at Tam Chuc Tourist Area in Kim Bang District, the People's Committee of Ha Nam Province, together …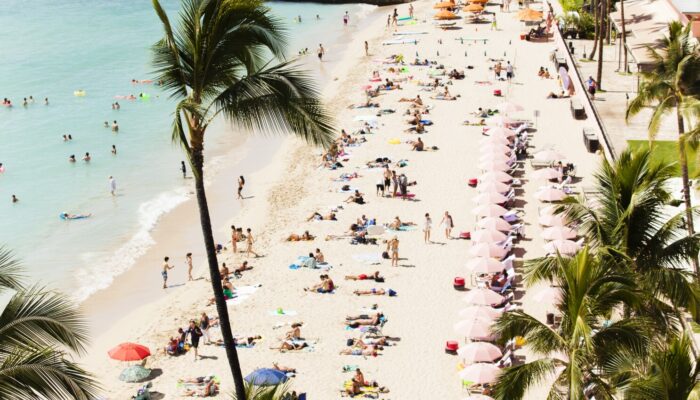 Hawaii, an idyllic paradise nestled in the heart of the Pacific Ocean, is a dream destination for many travelers. With …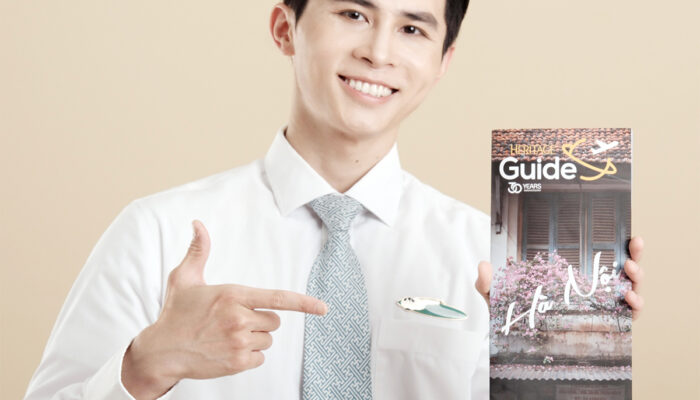 On June 15th, Vietnam's national airline, Vietnam Airlines, officially launched a new travel guide publication called "Heritage Guide" on all …
Singapore's Thomson Medical Group (TMG) has made a significant move in the healthcare sector by acquiring Vietnam's FV Hospital, marking …
By Rotation, a U.K.-based clothing rental app, is on a mission to combat the harmful effects of fast fashion by …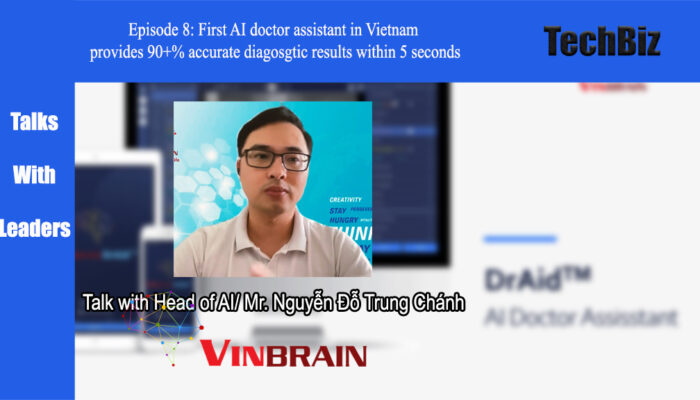 In this eighth episode, we'll learn about VinBrain, a VinGroup subsidiary dedicated to developing AI and IoT technologies for …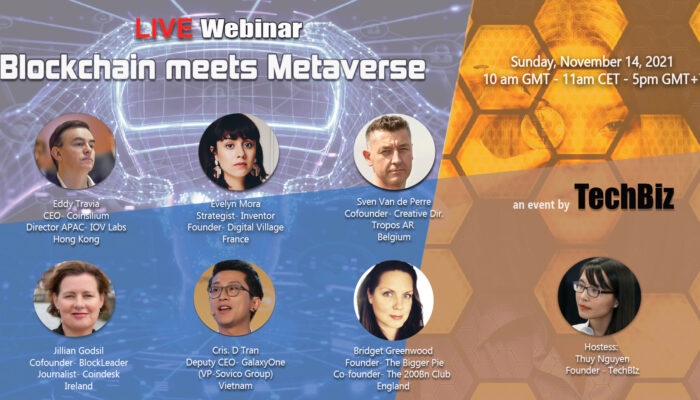 On November 14, 2021, the live webinar Blockchain meets Metaverse was successfully organized by TechBiz with the participation of …
The AI Revolution: A Week of Unveilings, Challenges, and WitIn what can be deemed a watershed moment for artificial intelligence, …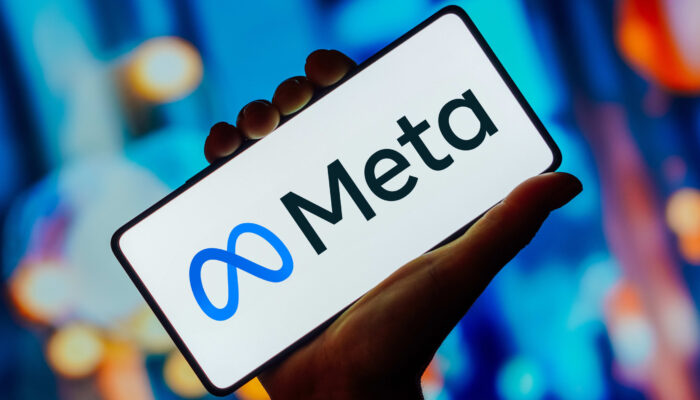 In a significant development, Meta, the parent company of Facebook and Instagram, has unveiled a new subscription service for users …
Valentino, the iconic Italian fashion house, has announced its foray into the metaverse through a partnership with UNXD, the leading …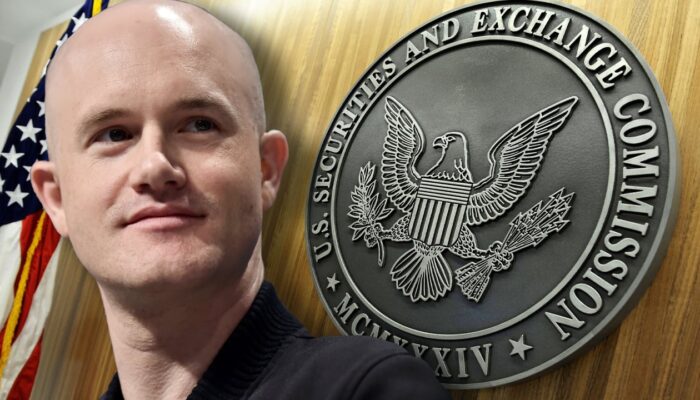 In a recent revelation, Brian Armstrong, the CEO of Coinbase, the largest cryptocurrency exchange in America, disclosed that the company …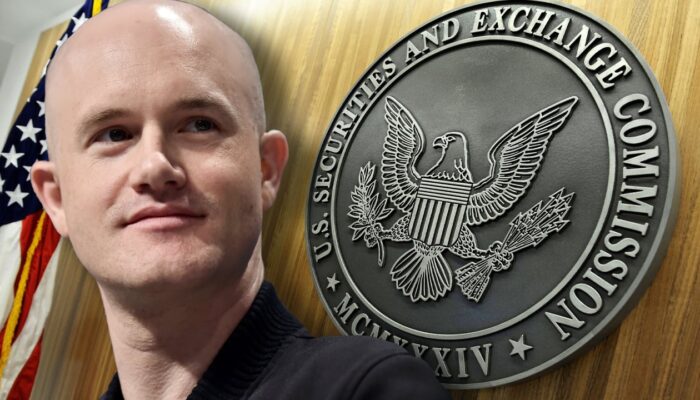 In a recent revelation, Brian Armstrong, the CEO of Coinbase, the largest cryptocurrency exchange in America, disclosed that the company …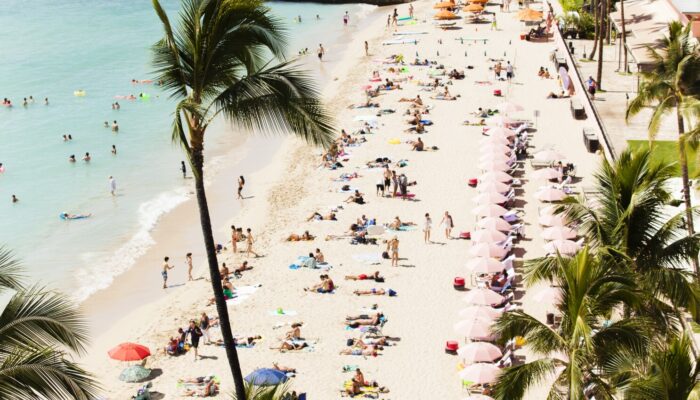 Hawaii, an idyllic paradise nestled in the heart of the Pacific Ocean, is a dream destination for many travelers. With …
Artist and activist Stuart Semple has embarked on an ambitious project to challenge the dominance of Adobe, the corporate …
By Rotation, a U.K.-based clothing rental app, is on a mission to combat the harmful effects of fast fashion by …
In early July, Meta, formerly known as Facebook, unveiled its highly anticipated social media offering, Threads. The platform, described as …
The Michelin Guide, which began as a humble travel companion for motorists, has evolved into an iconic gastronomic authority. It …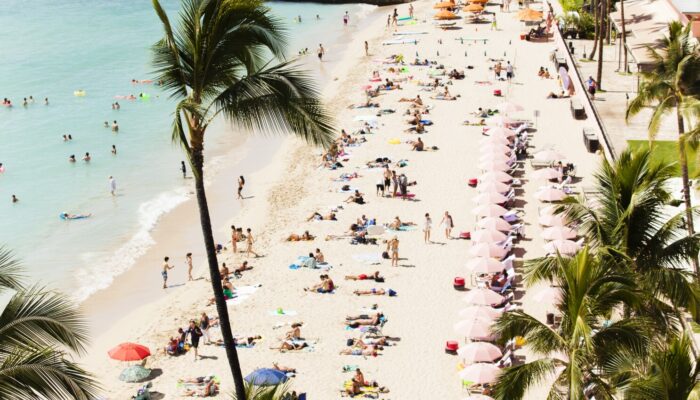 Hawaii, an idyllic paradise nestled in the heart of the Pacific Ocean, is a dream destination for many travelers. With …
On May 14th, at Tam Chuc Tourist Area in Kim Bang District, the People's Committee of Ha Nam Province, together …
Singapore's Thomson Medical Group (TMG) has made a significant move in the healthcare sector by acquiring Vietnam's FV Hospital, marking …
By Rotation, a U.K.-based clothing rental app, is on a mission to combat the harmful effects of fast fashion by …
Latest posts by techbiz.network
(see all)