Vinfuture's second season has honored 9 scientists and four scientific works in the prize award ceremony on December 20. This year, over 970 nominations from over 70 nations on six continents were submitted to compete for the prize under the theme of "Reviving and Reshaping."
The Vinfuture Prize was created in 2021 to recognize outstanding scientific breakthroughs and promote innovations. Hosted by the VinFuture Foundation, a unit of VinGroup, it is the first significant international prize founded in Vietnam. Last year, the grand prized was granted to 3 scientists including Katalin Karikó, Drew Weissman and Pieter Cullis for making a significant contribution to the development of mRNA vaccination technology. Additionally, scientists Salim Abdool Karim and Quarraisha Abdool Karim received the award of Developing Country Innovator, while scientists Zhenan Bao and Omar M. Yaghi were recognized as Female Innovator and Developing Country Innovator, respectively.
This year, the four scientific works honored were the breakthroughs that have made global network technology a reality; 3D protein structure prediction using AI system AlphaFold 2; isolation of the Sub1A gene that facilitated the development of submergence tolerant rice; and a low-cost filtration system to remove arsenic and other heavy metals from groundwater.
Accordingly, the Grand Prize, valued at US$3 million, was awarded to scientist Timothy John Berners-Lee, Dr. Vinton Gray Cerf, Dr. Emmanuel Desurvire, Dr. Robert Elliot Kahn and Professor Sir David Neil Payne for their breakthroughs in making global network technology a reality. These innovations forever changed how we live, communicate, and work as well as laid the groundwork for contemporary socioeconomic advancement and upcoming technological innovations.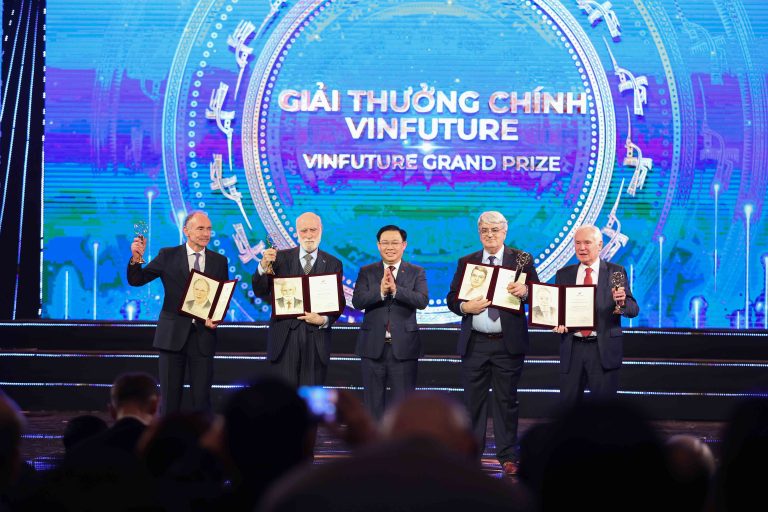 4 scientists received the grand prize. Photo by VinFuture
Scientist Timothy John Berners-Lee invented the World Wide Web, wrote the first web browser, and led the design and establishment of three critical internet standards including HTML, HTTP, and URIs. These have made it possible for information resources to be shared and used on the international internet with ease.
Dr. Vinton Gray Cerf and Dr. Robert Elliot Kahn led the design and implementation of the Transmission Control Protocol and Internet Protocol (TCP/IP) which are the basis for the functioning of today's internet.
Modern global network technology depends on optical fiber communication. its development was made possible by Scientist David Neil Payne's work in over a five-decade period. Together with the ground-breaking work of Emmanuel Desurvire on Erbium-doped fiber amplifiers, his work on fiber design, optical amplifiers, specialty fibers, high-power lasers, and amplifiers made it possible for internet transmission on a global scale due to their ability to boost high-speed optical signals repeatedly.
In addition to the Grand Prize, three Special Prizes, each valued at US$500,000, have been awarded to innovators in emerging fields, female innovators, and innovators from developing countries.
The Special Prize dedicated to "Female Innovators" was awarded to Professor Pamela Christine Ronald for her breakthroughs in isolating the Sub1A gene which facilitated the development of submergence tolerant rice varieties, helping feed millions of people in South and Southeast Asia. In this region of the world, four million tons of rice enough to feed 30 million people is lost to flooding each year.
  
Professor Pamela Christine Ronald received the prize of Female Innovators. Photo by VinFuture
The Special Prize dedicated to "Innovators from Developing Countries" was awarded to Professor Thalappil Pradeep for his development of a low-cost filtration system to remove arsenic and other heavy metals from groundwater, helping hundreds of millions of people around the world living with contaminated water get access to clean water.
  Professor Thalappil Pradeep received the prize of Innovators from Developing Countries
In addition to these above prizes, this year VinFuture added the Special Prize for "Innovators with Outstanding Achievements in Emerging Fields" which was awarded to Dr. Demis Hassabis and Dr. John Jumper for their pioneering work on AlphaFold 2, an artificial intelligence program that has revolutionized the modeling of protein structures, accelerating advances in biomedicine, health, and agriculture.
Two scientists received the prize of Outstanding Achievements in Emerging Fields
Commenting on the results of the 2022 VinFuture Prize, Professor Sir Richard Friend, VinFuture Prize Council Chair, stated "The scientific works awarded are all research projects that have changed, and are continuing to change the lives of billions of people, and will serve as a strong foundation for sustainable development in the future. The VinFuture Prize Council is honored to award brilliant scientific minds for their outstanding innovations. It is my hope that the prize will contribute to promoting scientific research, create more breakthroughs that can positively impact society, and help build a better life for everyone. This is a mission and responsibility that we take very seriously."
Right after the second season closed its chapter, the third cycle of the VinFuture Prize – The 2023 season started. VinFuture Prize 2023 will aim to honor scientific and technological inventions or initiatives that contribute to building a "resilient and revolutionary" world. The VinFuture Prize will officially call for nominations starting at 7:00 am (EST) January 9th and running until 7:00 am (EST) on May 15th, 2023.
Video shows
Entrepreneurs
Technology
Business
Cross-Culture
On Friday, the CEO of Alphabet- Google's parent company, Sundar Pichai, informed staff that the company would cut 12,000 jobs …
Shakira is a well-known face in the music industry and may be one of the world's most popular singers. This …
On Friday, the CEO of Alphabet- Google's parent company, Sundar Pichai, informed staff that the company would cut 12,000 jobs …
A decade after Kyoto University biologist Shinya Yamanaka was awarded a shared Nobel Prize for discovering a cocktail of proteins …
Christmas is a special occasion when family members gather around the table and enjoy good food together. During Christmas a …
Thanksgiving is a national holiday in several countries such as USA, Canada, Grenada, Liberia, Saint Lucia. However, people in many …
Son Doong Cave in Vietnam, known as one of the largest caves in the world and for its unique beauty, …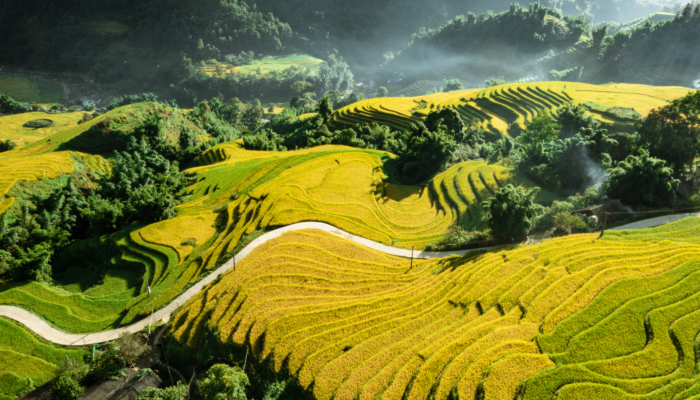 Sapa (or Sa Pa) is a popular tourist destination among both Vietnamese and international tourists. But even if you have …
Shopee Express won the best delivery application award at the recent Vnexpress newspaper's Tech Award 2022, beating out other nominees like …
Uniqlo owner, Fast Retailing Co, announced on Wednesday that it would increase the yearly pay for full-time workers in Japan …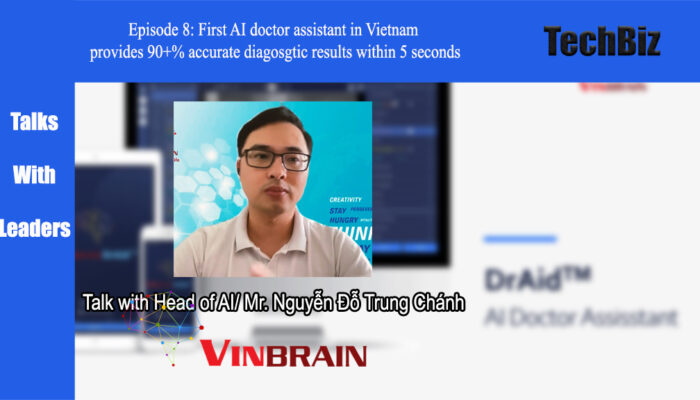 In this eighth episode, we'll learn about VinBrain, a VinGroup subsidiary dedicated to developing AI and IoT technologies for …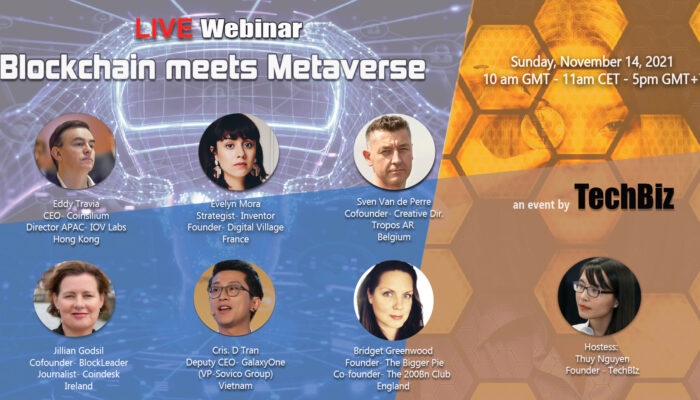 On November 14, 2021, the live webinar Blockchain meets Metaverse was successfully organized by TechBiz with the participation of …
According to reports, a new language model from Microsoft Vall-E, can mimic any voice using only a three-second sample. The …
On Friday, the CEO of Alphabet- Google's parent company, Sundar Pichai, informed staff that the company would cut 12,000 jobs …
In a press release published on November 14, Nike introduced ".Swoosh", a new web3 platform powered by the polygon network …
Polygon has published a report summarizing its achievements in 2022 and presenting expectations as well as plans for 2023. In …
A report from Bloomberg on November 22 states that Genesis has $2.8 billion in unpaid debts on its balance sheet, …
Son Doong Cave in Vietnam, known as one of the largest caves in the world and for its unique beauty, …
Tômtex, a flexible bio-material created by Vietnamese designer Uyen Tran from seafood waste, is a substitute to leather that …
The Estée Lauder Companies IncThe Estée Lauder Companies Inc. is one of the world's leading manufacturers, marketers, and sellers of …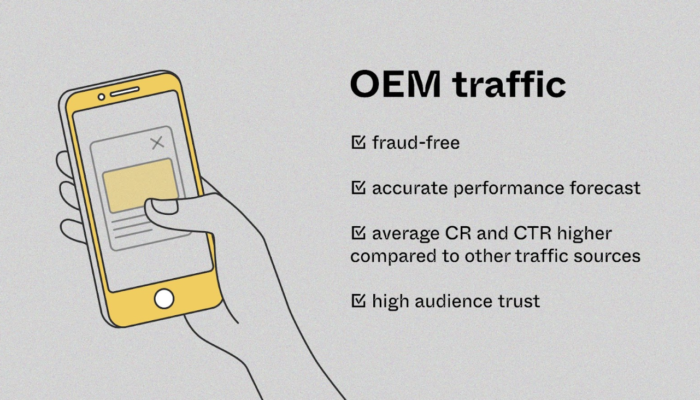 Many factors have shown that OEM advertising will be the next big thing for user acquisition. If you are a …
The Estée Lauder Companies IncThe Estée Lauder Companies Inc. is one of the world's leading manufacturers, marketers, and sellers of …
Christmas is a special occasion when family members gather around the table and enjoy good food together. During Christmas a …
Thanksgiving is a national holiday in several countries such as USA, Canada, Grenada, Liberia, Saint Lucia. However, people in many …
Shopee Express won the best delivery application award at the recent Vnexpress newspaper's Tech Award 2022, beating out other nominees like …
Uniqlo owner, Fast Retailing Co, announced on Wednesday that it would increase the yearly pay for full-time workers in Japan …
Latest posts by techbiz.network
(see all)