Join TechBiz community on Thursday, November 7 for a conversation with tech leaders surrounding the topic of e-commerce in Vietnam and Southeast Asia.
Event Topic: Technologies that empower E-commerce business in Vietnam.
Description:
More and more people nowadays turn to online shopping to handle most of their needs. Driven by the convenience of buying and selling online and getting products right at our doors, eCommerce has become an integral part of many people's life. The development of new technologies and the 4th industrial revolution has made it easier than ever for eCommerce companies to run their business with effective solutions to handle inventory and customer/client management, acquire and support customers/ clients etc. Buying and selling online have never become so convenient and cost-effective thanks to technologies.
This event is aimed to bring your more insights about how technologies can help empower eCommerce business, especially in the Vietnam market.
Agenda
18:30 -19:00 (30 min) – Registration + networking
19:00 – 19:10 (10 min) – Welcome speech/ Introduction
19:10 – 19:15 (5 min) – Preparation for the speech part
19:15 – 19:45 (30 min) Speech: Technology disruption is beyond technology by Mr. Oscar Lopez Alegre
19:45 – 19:55 (10 min) – Break + panel preparation
19:55 – 20:45 (50 min) – Panel Discussion
20:45 – 20:50 (5 min) – Closing speech
20:50- 21:15 (25′)- Networking
Let's meet your speakers:
– Mr. Ian Morison- Founder and CEO- GKIM
– Mr. Oscar Lopez Alegre- Director of New Business Technology- Navigos group
– Mr. Ohira Takahisa – Head of Asia region- Deloitte Tohmatsu Venture Support
– Mr. Sean Jang- Senior Business Development Manager- Tech corp. Dable (Korea)
– Mr. Jacky Ha- Cofounder- Commercial Director- ShopBack Vietnam
Host: Thuy Nguyen- Founder of Julie vs. Julien- an online platform to buy fashion and accessories and home design products made from eco-friendly materials. She has also been a leader at many Tech businesses and projects in and outside Vietnam
SPEAKERS: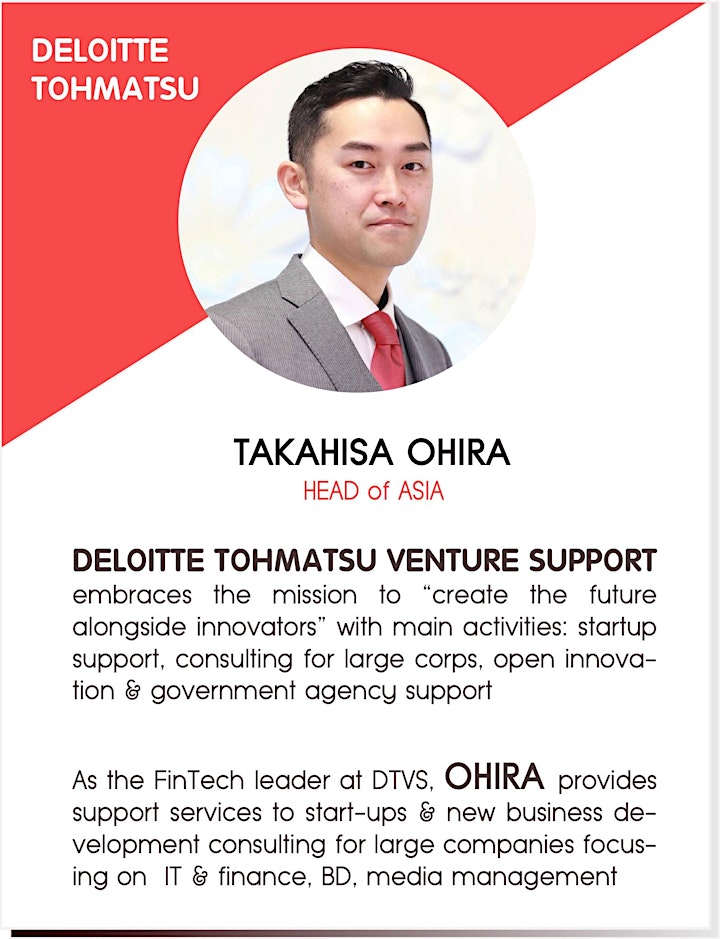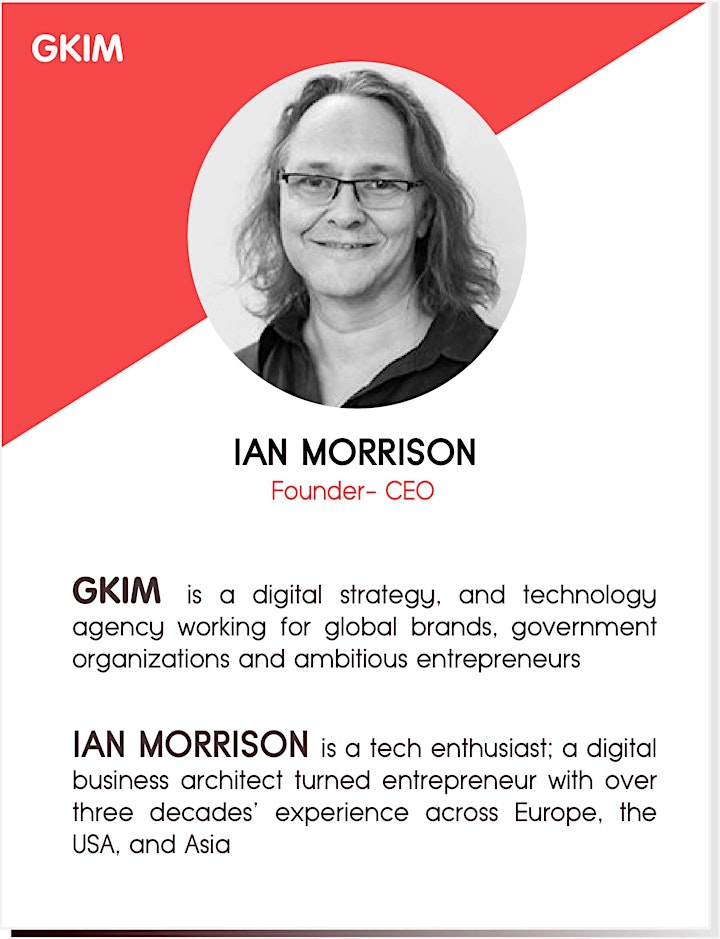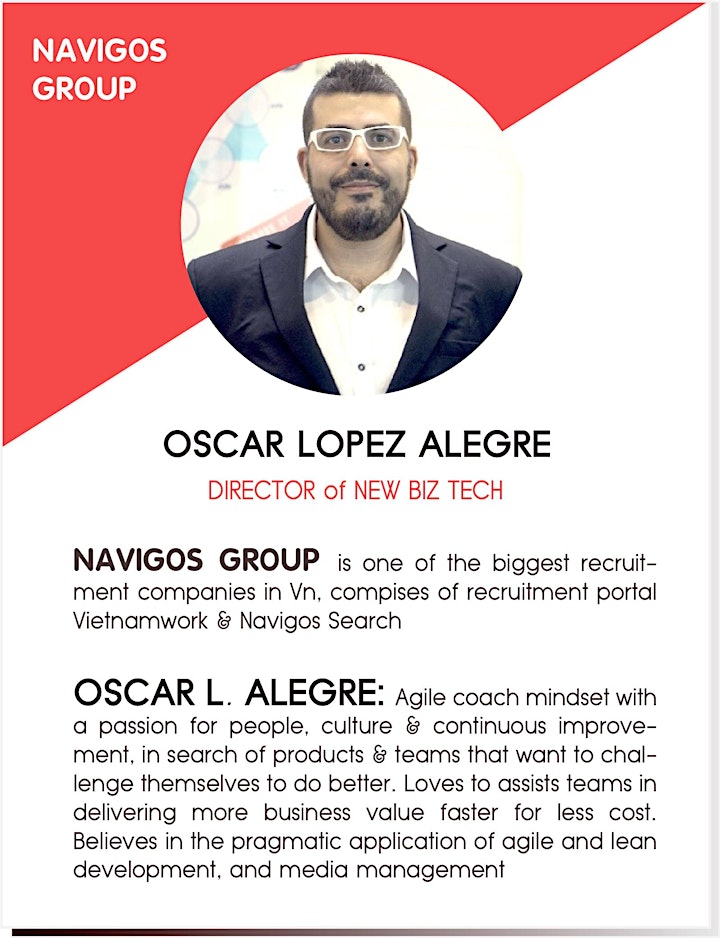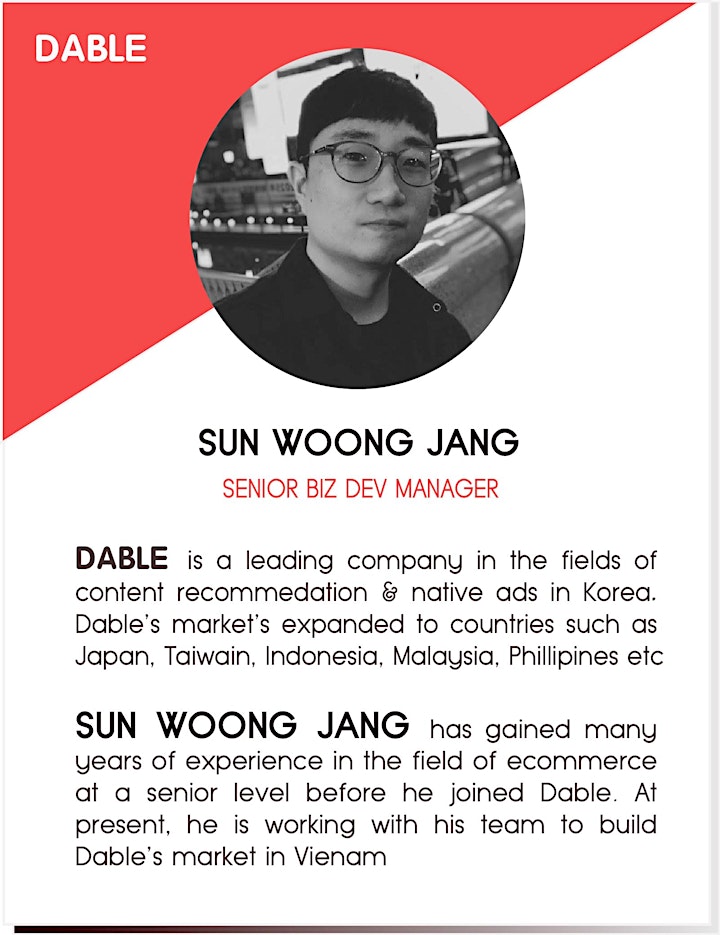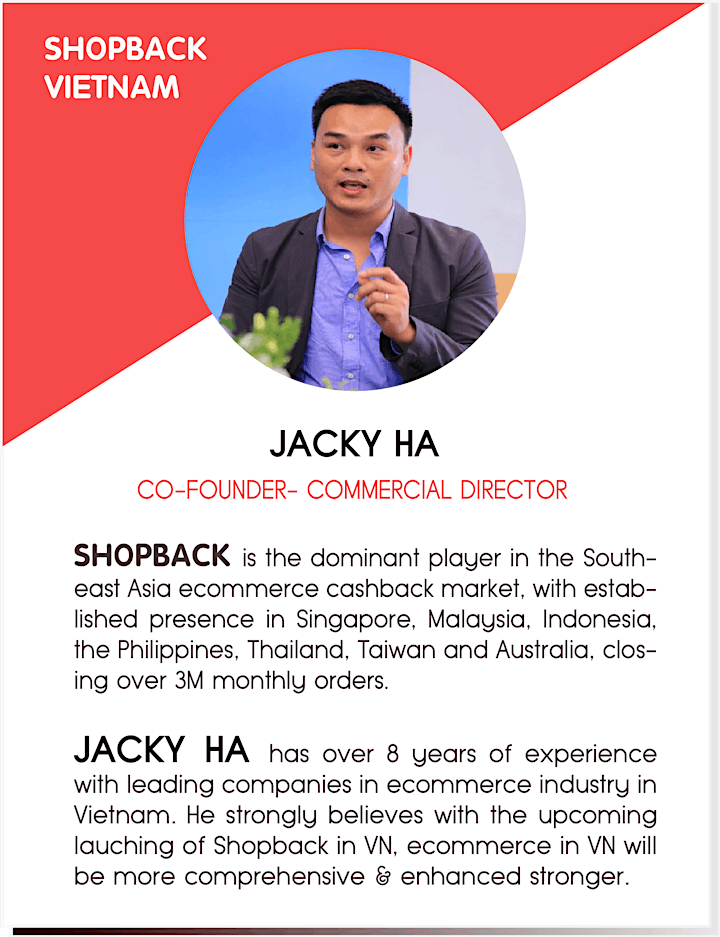 EVENT'S HOST: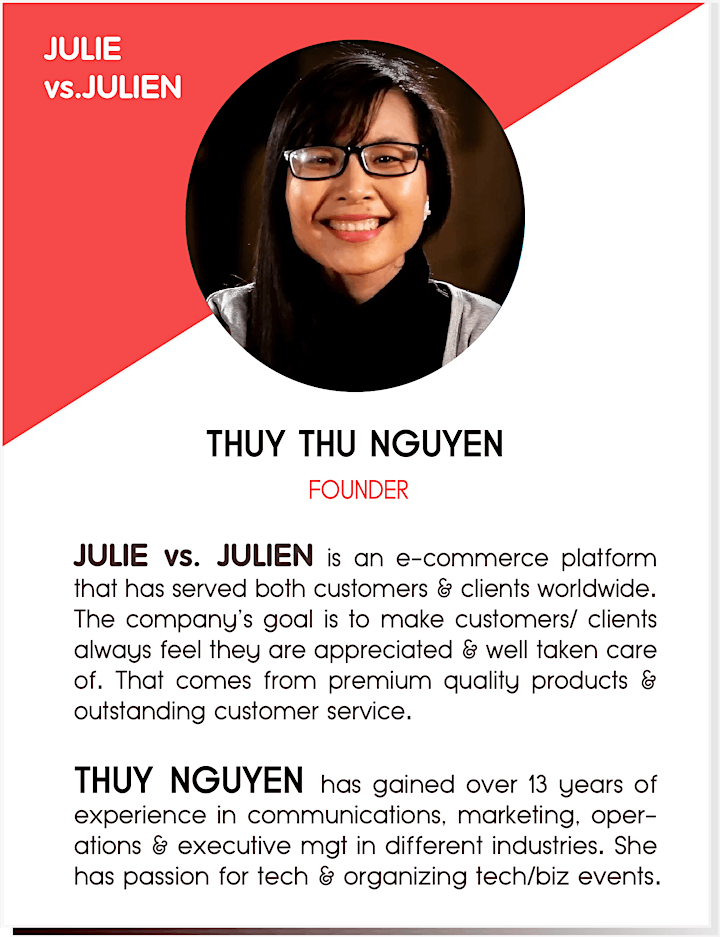 Latest posts by techbiz.network
(see all)