When being asked if the crypto winter was going back, Kraken's CEO did not object, but did say that it was a possibility. Jess Powell had previously predicted that Bitcoin would surpass $100,000 per coin by the end of this year or early next year.
Kraken CEO Jess Powell recently admitted in an interview with Bloomberg's news anchor that "it's hard to predict where the price is going" and that a return of the crypto winter is possible. However, the CEO also stated that if you don't want to be affected by Bitcoin's daily or weekly price fluctuations, you should consider it as a 5-year plus investment. Jess Powell, on the other hand, believed that Bitcoin under $40k was a buying opportunity, which he had already taken.
In August of this year, Kraken's CEO expressed his optimism for Bitcoin's future towards the end of the year or early next year:
"Now we are going to another dimension with Bitcoin. So I think people just need to hold on. You know we're still early days. We're still early in the cycle. I think we could see hundred thousand dollars plus a coin late this year early next year."
When the journalist expressed doubts about the bright future of Bitcoin at the end of the year as predicted, Jess Powell immediately responded, "We've got a few days left."
Jess Powell's prediction is not unrealistic, since Bitcoin's price rose to USD 50k on December 23 after staying around the $45-48k range for about a month, even falling under 42k at the beginning of the month. At present, t he Bitcoin price hovered around USD 51k/ bitcoin, causing the prices of most cryptocurrencies to rise. Some altcoins, such as Near and FTM, have seen their prices double in just a few days. Sand, Mana, and Alice, all prominent Metaverse cryptocurrencies, saw continuous gains of 10-25%.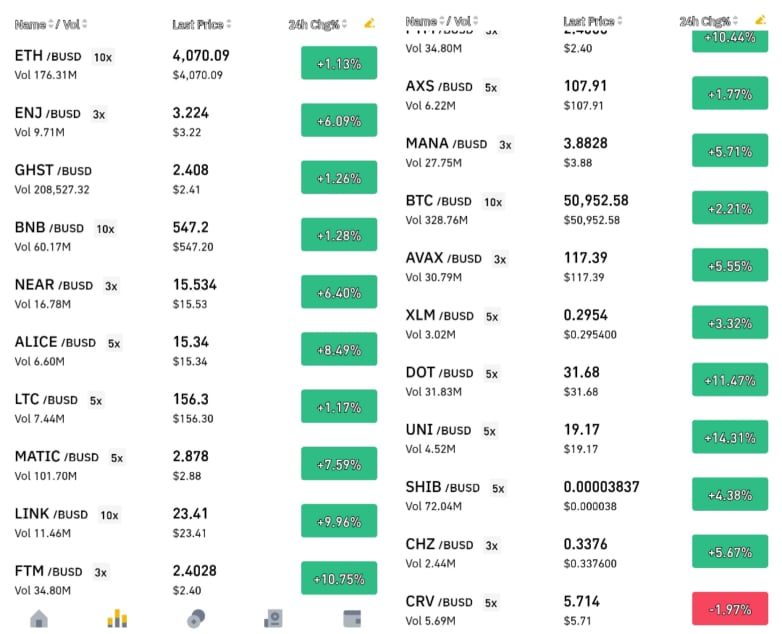 Based on traffic, liquidity, trading volumes, and the legitimacy of trading volumes reported, Kraken is the 4th largest centralized cryptocurrency spot exchange today, behind Binance, Coinbase, FTX.
In addition to cryptocurrency trading, according to Kraken's CEO, the company is developing an NFT trading platform.
There are only a few days until the new year. Let's see whether a gloomy "crypto winter" or Jess Powell's prediction of the Bitcoin price's flight " to the moon" will come true.
---
[1] https://coinmarketcap.com/rankings/exchanges/
Latest posts by techbiz.network
(see all)