After a 15-day free trial period, the Metro Cat Linh – Ha Dong urban railway was officially switched to commercial operation on November 21. The metro route's management board has additionally announced a variety of ticket types while also changed the train schedule in comparison to the trial period.
Following that, during the first six months of commercial operation, the running hours will be 5:30 to 22:00. Every ten minutes, there will be a train coming to each station. The train usually stops for 25–50 seconds at the station to allow passengers to enter and leave.
There are 12 stations in total: Cat Linh Station, La Thanh Station, Thai Ha Station, Lang Station, Thuong Dinh Station, Ring Road Station 3, Phung Khoang Station, Van Quan Station, Ha Dong Station, La Khe Station, Van Khe Station, Yen Nghia Station. The distance between two stations is about 1km on average. Each train has a capacity of 960 passengers and travels at a 35 km/h average speed. The total trip time is around 23 minutes. Elevators, escalators, staircases, signboards informing of train times, news, equipment to help people with disabilities, automatic ticket collecting system, international standard ventilation, exit systems, security surveillance cameras, and other amenities are provided at each station.
One-way train tickets cost between 8,000 and 15,000 VND. The cost of a day ticket is 30,000 VND, and there are no restrictions on the number of trips you can take. Ordinary monthly tickets are 200,000 VND per ticket and valid for 30 days from the date of purchase. For a group of 30 or more people, monthly collective tickets cost 140,000 VND per person.
For students and workers in industrial parks, a monthly ticket costs 100,000 VND. Free trips are available to children under the age of six, the elderly over sixty, those with impairments, and those who have performed honorable services.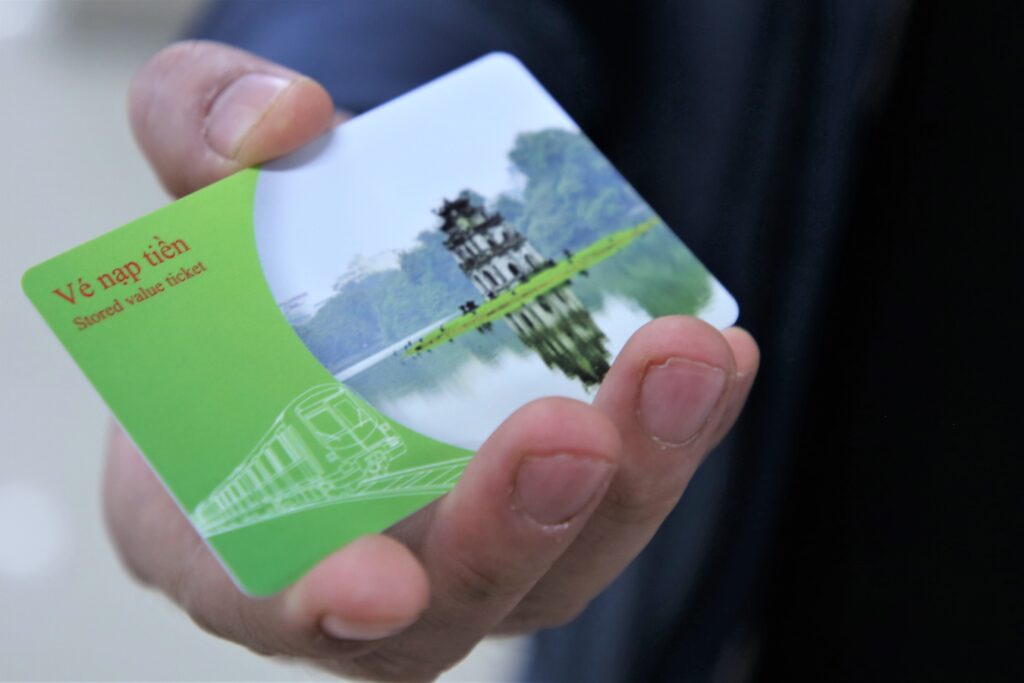 According to Mr. Vu Hong Truong, General Director of Metro Hanoi, "Passengers who travel more pay more. Ones who travel less pay less. When traveling a small distance, no one has to pay for the entire route." This aims to encourage people, especially those with low incomes, to use this means of transportation. The Hanoian authority's goal is to encourage people to experience it in the first phase, and then to combine it with tourism in the future.
The Railway Project Management Board requires customers to keep a safe distance in line when buying and waiting for ticket checks during the COVID-19 pandemic to ensure passenger safety. Passengers' body temperatures are also checked and a medical statement is required at each station's entrance. To provide the best possible Covid19 prevention, temporary medical isolation rooms have also been set up.
After the free trial period for people to experience, it has been more than a week since the metro line began commercial operations, but the number of passengers is rather stable. Because of its convenience and positive impacts on the city, this is likely to become Hanoians' preferred method of transportation.
Lan Phuong Tran and TechBiz team
Latest posts by Trần Lan Phương
(see all)