In the world of tech giants, strategic partnerships and negotiations often determine the trajectory of entire industries. A recent revelation in the ongoing US government's antitrust lawsuit against Google has shed light on some of Apple's past decisions that could have had a significant impact on the search engine landscape. Newly unsealed court transcripts reveal that since 2017, Apple had the chance to challenge Google's search engine dominance but turned down multiple opportunities, including acquiring Microsoft's Bing and making DuckDuckGo the default search engine for its Safari browser's private mode.
Google has long been the default search provider on Apple devices, with the privilege reportedly costing Google over $10 billion a year. However, Apple's reluctance to explore alternatives allowed Google to maintain its dominant position, making these newly revealed opportunities significant turning points.
The testimony of DuckDuckGo's CEO, Gabriel Weinberg, and senior Apple executive, John Giannandrea, provides a glimpse into these missed opportunities and the challenges faced by companies aiming to dethrone Google as Apple's default search provider. The closed-door conversations and negotiations reveal that while some at Apple desired "optionality," they ultimately chose not to pursue it.
The Bing Opportunity: John Giannandrea testified that in 2018, Apple began seriously considering a deal with Microsoft's Bing after a conversation between Apple CEO Tim Cook and Microsoft CEO Satya Nadella. This discussion initiated a series of further talks between the two tech giants. Apple insiders devised four options: buying Bing, investing in Bing and taking an ownership share, collaborating with Microsoft on a shared search index, or maintaining the status quo with Google.
However, Apple decided to walk away from these potential deals, largely due to concerns that any partnership with Bing might lead to head-to-head competition with Google, potentially jeopardizing their lucrative search contract with the search giant. Furthermore, Apple's internal testing found Bing to be inferior to Google in most aspects, making it an unattractive alternative.
The DuckDuckGo Opportunity: While considering the Bing deal, Apple was also actively working with DuckDuckGo to potentially make it the default search engine in Safari's private browsing mode while retaining Google as the default in normal mode. This approach aimed to enhance user privacy, a significant concern for many users.
DuckDuckGo had extensive discussions with Apple, including numerous meetings and contract negotiations spanning from late 2017 to late 2019. Apple even sent a draft contract outlining specific revenue sharing proposals. DuckDuckGo believed that being the default search engine in Safari's private browsing mode would significantly boost its market share, given the exposure it would gain from Apple users.
However, just like with Bing, the deal with DuckDuckGo ultimately fell through. Gabriel Weinberg blamed Apple's contract with Google for sinking the initiative, as similar negotiations with other browser or device makers also failed due to Google's contractual obligations. Apple's concerns about upsetting the Apple-Google relationship and doubts about DuckDuckGo's ability to rival Google's search capabilities played a role in the decision.
Apple's Ongoing Relationship with Google: Apple's continued partnership with Google as the default search engine on its devices has raised questions about the tech giant's motivations. John Giannandrea stated in his testimony that Apple could theoretically develop its own search engine to challenge Google, given its vast resources. However, Apple has not pursued this path, as Giannandrea noted that it might not be the best way to differentiate their products.
In conclusion, the unsealed court transcripts reveal the missed opportunities Apple had to challenge Google's search engine dominance. While the tech giant had the chance to diversify its search engine partnerships by working with Bing and DuckDuckGo, it ultimately chose not to disrupt its existing relationship with Google. These decisions illustrate the complexity of the tech industry, where major players carefully weigh the risks and rewards of potential partnerships and innovations that could reshape the digital landscape.
The AI Revolution: A Week of Unveilings, Challenges, and WitIn what can be deemed a watershed moment for artificial intelligence, …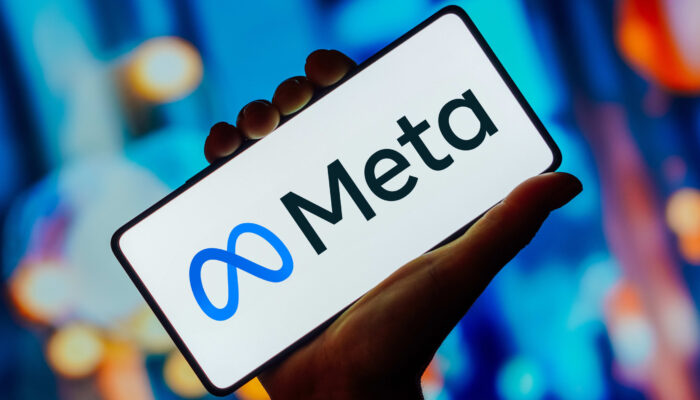 In a significant development, Meta, the parent company of Facebook and Instagram, has unveiled a new subscription service for users …
The AI Revolution: A Week of Unveilings, Challenges, and WitIn what can be deemed a watershed moment for artificial intelligence, …
Self-driving air taxis have long been a tantalizing vision of the future, and now, they're one step closer to becoming …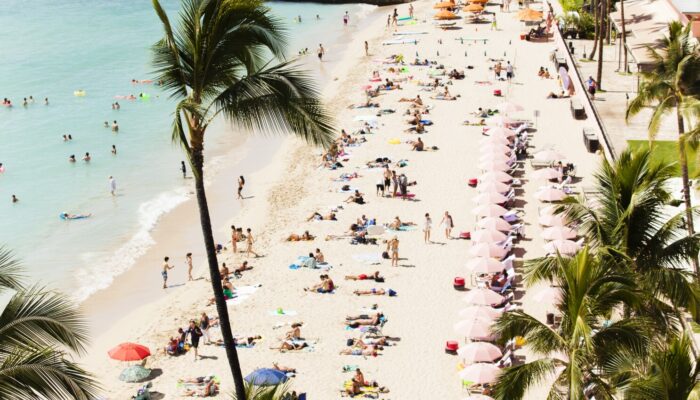 Hawaii, an idyllic paradise nestled in the heart of the Pacific Ocean, is a dream destination for many travelers. With …
On May 14th, at Tam Chuc Tourist Area in Kim Bang District, the People's Committee of Ha Nam Province, together …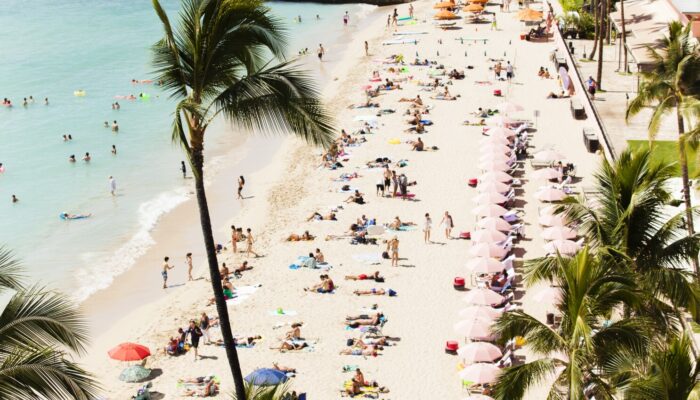 Hawaii, an idyllic paradise nestled in the heart of the Pacific Ocean, is a dream destination for many travelers. With …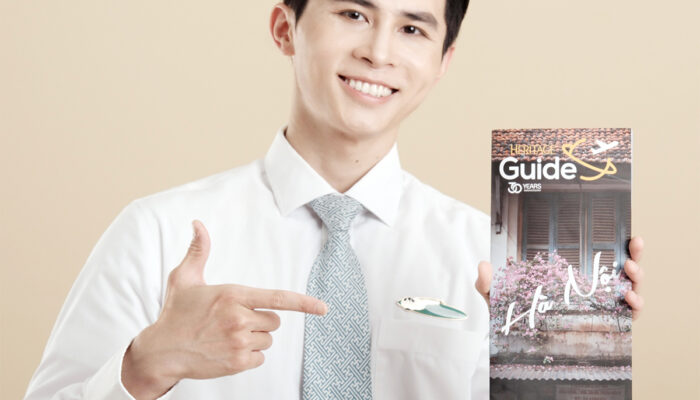 On June 15th, Vietnam's national airline, Vietnam Airlines, officially launched a new travel guide publication called "Heritage Guide" on all …
Singapore's Thomson Medical Group (TMG) has made a significant move in the healthcare sector by acquiring Vietnam's FV Hospital, marking …
By Rotation, a U.K.-based clothing rental app, is on a mission to combat the harmful effects of fast fashion by …
The AI Revolution: A Week of Unveilings, Challenges, and WitIn what can be deemed a watershed moment for artificial intelligence, …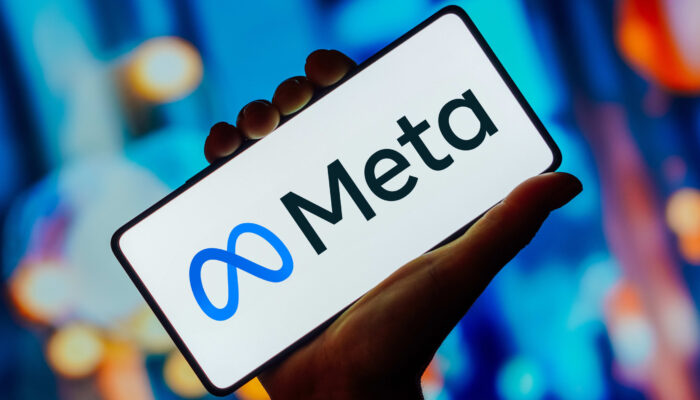 In a significant development, Meta, the parent company of Facebook and Instagram, has unveiled a new subscription service for users …
Valentino, the iconic Italian fashion house, has announced its foray into the metaverse through a partnership with UNXD, the leading …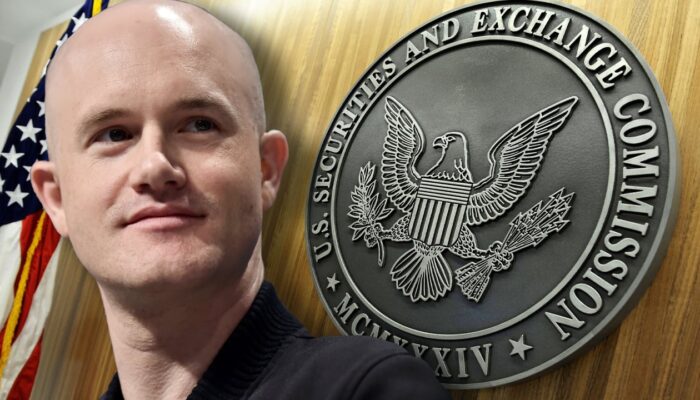 In a recent revelation, Brian Armstrong, the CEO of Coinbase, the largest cryptocurrency exchange in America, disclosed that the company …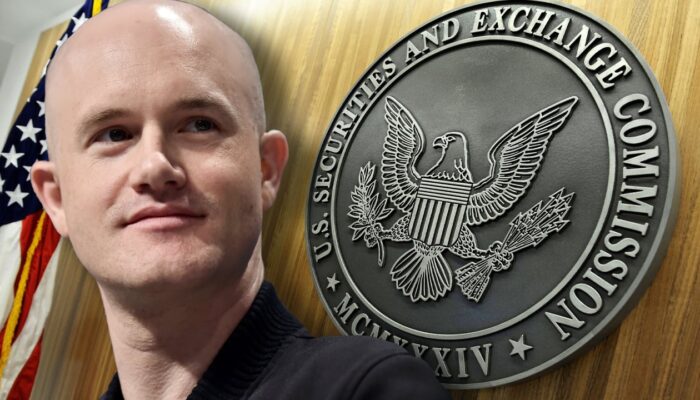 In a recent revelation, Brian Armstrong, the CEO of Coinbase, the largest cryptocurrency exchange in America, disclosed that the company …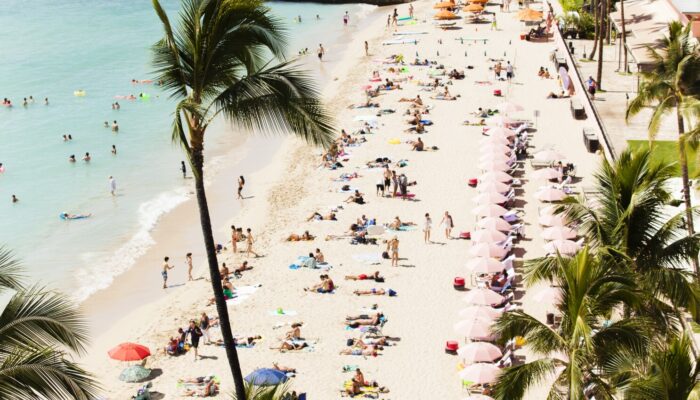 Hawaii, an idyllic paradise nestled in the heart of the Pacific Ocean, is a dream destination for many travelers. With …
Artist and activist Stuart Semple has embarked on an ambitious project to challenge the dominance of Adobe, the corporate …
By Rotation, a U.K.-based clothing rental app, is on a mission to combat the harmful effects of fast fashion by …
In early July, Meta, formerly known as Facebook, unveiled its highly anticipated social media offering, Threads. The platform, described as …
The Michelin Guide, which began as a humble travel companion for motorists, has evolved into an iconic gastronomic authority. It …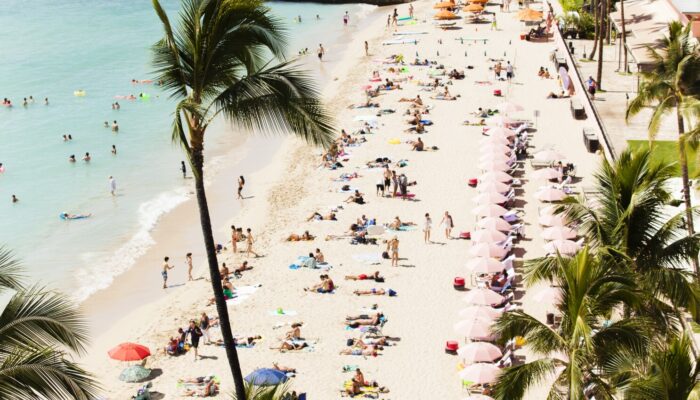 Hawaii, an idyllic paradise nestled in the heart of the Pacific Ocean, is a dream destination for many travelers. With …
On May 14th, at Tam Chuc Tourist Area in Kim Bang District, the People's Committee of Ha Nam Province, together …
Singapore's Thomson Medical Group (TMG) has made a significant move in the healthcare sector by acquiring Vietnam's FV Hospital, marking …
By Rotation, a U.K.-based clothing rental app, is on a mission to combat the harmful effects of fast fashion by …
Latest posts by techbiz.network
(see all)